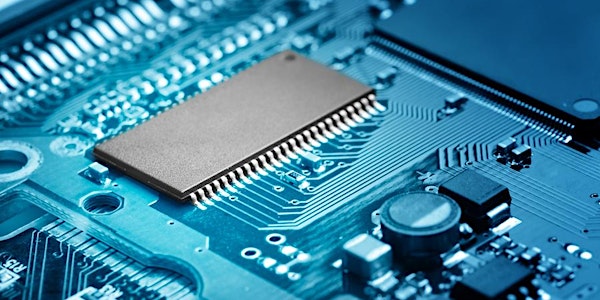 Vårträff Embedded-nätverket Värmland/Dalsland
When and where
Location
Karlstads universitet 2 Universitetsgatan 651 88 Karlstad Sweden
Description
Välkommen till vårens träff med Embedded-nätverket Värmland/Dalsland!
Under denna träff kommer vi att ha nöjet att lyssna på föredrag från BTG, Altran och Karlstads universitet. Vi kommer att få ta del av det senaste när det gäller forskning och användning av ny teknik i regionen.
Embedded-nätverket Värmland/Dalsland är ett initiativ där alla som på ett eller annat sätt arbetar med utveckling av inbyggda system i regionen kan träffas och dela med sig av erfarenheter inom sin yrkesroll.
Tid och plats
Tisdag 25 april klockan 13:00-15:30.
Sal 21A347, Karlstads universitet (se https://www.kau.se/om-universitetet/kontakt/besok-oss/campuskartor).
Program
13:00 – Introduktion – Christoffer Markusson, Altran.
13:05 – Linux i inbyggda system med hjälp av Yocto.
Björn Eriksson, Programvaruutvecklare, BTG och Per-Anders Lindblad, Expertkonsult, Altran.
Allt mer kraftfulla enkortsdatorer och "System on a module" lösningar öppnar upp för operativsystem som tex. Linux i inbyggda system. Det finns många fördelar med ett öppet och funktionsrikt operativsystem men också utmaningar. BTG och Altran delar under denna presentation med sig av sina erfarenheter i att bygga, leverera och underhålla en kundanpassad Linux-distribution med hjälp av Yocto.
14:00 – Kaffe och mingel.
14:30 – Round-Trip Engineering of Software Product Lines: the REVaMP2 project.
Sebastian Herold, Assistant Professor, Karlstads universitet.
Software product lines promise to be a feasible approach to master the increasing variability in modern software-intensive systems. However, migrating towards such platforms and evolving them poses challenges in practice - challenges that the REVaMP2 project aims to address. This talk will give an overview of the recently started project and outline potential solution approaches.
Föreläsningen ges på engelska.
15:15 – Avslutande diskussion.
Anmälan stänger tisdag 18 april!