Sales Have Ended
Registrations are closed
Sorry, this event is now closed.
Sales Have Ended
Registrations are closed
Sorry, this event is now closed.
Join Hollywood and Tech influencers at the first-ever experiential setting examing the future of storytelling. This is the NextTech Lodge:
About this event
The NextTech Lodge presented by Vapor Media is the first of its kind. This Official Partner Sundance event is an invitation-only experience not-to-be-missed. Senior executives in the film and tech industries and filmmakers come together at this inaugural annual event on January 22, 2020 for first time in a luxury winter property in the Deer Valley area of Park City, Utah.(address to be provided a few days before to those who RSVP since this is a private estate property). (can't attend? Shoot us an email request for a Findings Report and images afterward!!)
The NextTech Lodge is developed to provide a thought-leadership platform around the future of storytelling. This is about the film and video content space as it will be radically impacted by AI, blockchain/digital currency, and 5G; BUT in an intimate setting.
Guests will be privy to fireside chats and intimate conversations around where AI will impact business model and content creation; how digital currency will intersect with film financing, streaming subscription payments and box office ticket sales; how is China setting the tone in this space; when blockchain will impact contracts as an industry standard; how 5G will completely change content consumption via state-of-the-moment use cases; and why emerging tech and calls-to-action around social good initiatives around film is the place-to-watch.
Participants include IBM; UTA ; Paramount; SoulPancake/Participant Media; WarnerMedia; Zuber Lawler, LLC; and various buzzed-about startups such as Dreamframes.io, filmmakers, more to be announced. The main day is January 22nd with full programming throughout the day including breakfast, lunch, cocktails/apres ski with samples from Kings County Distillery, and a private chef for evening dinner complete this high-level networking level event from 8am-9pm. The NextTech Lodge will conclude the morning of the 23rd with breakfast and two intimate industry conversations before we all head out to the official start of the Festival..
Organizer Lauren deLisa Coleman explains, "This is the perfect opportunity to bring all together to examine these particular trends and a first at any film festival. This endeavor is all part of continued trend leadership powered by next company Vapor Media, an AI trend platform to be launched soon, setting stage for rest of 2020 and beyond."
Spaces are limited, by signing RSVPing you consent to have our sponsors potentially send you a bit of follow up information.
For more on social impact and media, please visit here.
Full agenda follows below keeping in mind this is being continually updated in real time...
Day 1 - January 22
Light Breakfast 8:30-9:30
9:30-9:45am -Welcome from NextTech Lodge producer and entrepreneur Lauren deLisa Coleman
9:45am - 10am - Opening Remarks - Cydni Rogers, President of Women's Tech Council; Goldman Sachs 10K faculty, former Disney executive, current CEO of Forge DX
10-11 Greenlit By An Algorithm - Filmmakers at the Sundance Film Festival, a former William Morris agent-turned-producer, and an expert in Artificial Intelligence gather to discuss pros and cons of the industry preparation to use algorithm and machine learning to greenlight and/or package projects. Learn about issues around possible bias, pros and cons around data reliance as growing trends in the industry, how it will impact you whether executive, creator or fan; and more
11am-12noon - Faster Than The Speed Of Light - Fireside chat with IBM Global CMO Rich Michos on 5G's upcoming impact on the streaming content wars in the entertainment industry, the technology's intersection with immersive content expansion, and overall forecast for which every executive and creator should prepare
12pm- 1pm - Buffet Lunch
1:30pm-2:30pm The New Powerati - Digital Currency and Film Financing, Revenue: founders of Nutopia, Gazecoin/DreamFrames.io, ExTech Ventures. Will the advent of digital currency/tokenizing create a more level playing field for the entertainment industry, is it all just hype, or somewhere in the middle? Learn about bleeding edge deal models, new ways to monetize viewing, and all you need to know now about this controversial space whether exec or creator
2:30pm-3:30pm - Legal Roundtable - Lead by Zuber Lawler law firm. Josh Lawler leads the above founders along with AWS to discuss legal challenges around the emerging tech space, particularly smart contracts/rights and royalty payment tracking, digital asset deals and more; how to test pilot programs; best practices; how the entire entertainment ecosystem can prepare for trends this powerful space
3:30pm - "Apres Ski" break of goodies
4pm-5pm - The New Industry Status Symbol: The Lab - Fireside Chat with Parker Jones, VP of International Business Development at Fullscreen. Jones will examine the rising trend of the "lab" inside entertainment and tech companies, circumstances contributing to the development of this hot trend, forecast, competitive advantages and disadvantages over startups in the space, and how to collaborate with Labs to drive your business/creative projects.
5pm-6pm The Future of Data and the Film Business - Fireside Chat with Jesse Redniss, GM Warner Innovation Lab and David Herrin, Head of Research, United Talent Agency on the powerfully increasing role of data in decision-making in the film business and how it will be used next. As identity, who we are and what we stand for, becomes a massive narrative in our culture, exactly what are the applications and implications of data and personalization when it comes to the a public increasingly hypersensitive to identity?
6pm-6:30pm The New Reality: Special Presentation from Head Futurist at Paramount Pictures on new opportunities for creatives and revenue model forecasts business executives will want to consider on MR(Mixed Reality)
6:45pm - 8:45pm Bourbon tasting from Kings County Distillery, Buffet Dinner and Networking
Day 2 - January 23
8am-9am Light Breakfast
9am-10am - Tech For Good: Fireside chat with executives from SoulPancake/Participant Media discuss uses of emerging tech to drive social good/outreach in film topics
10am-11am - Networking
11am - CLOSE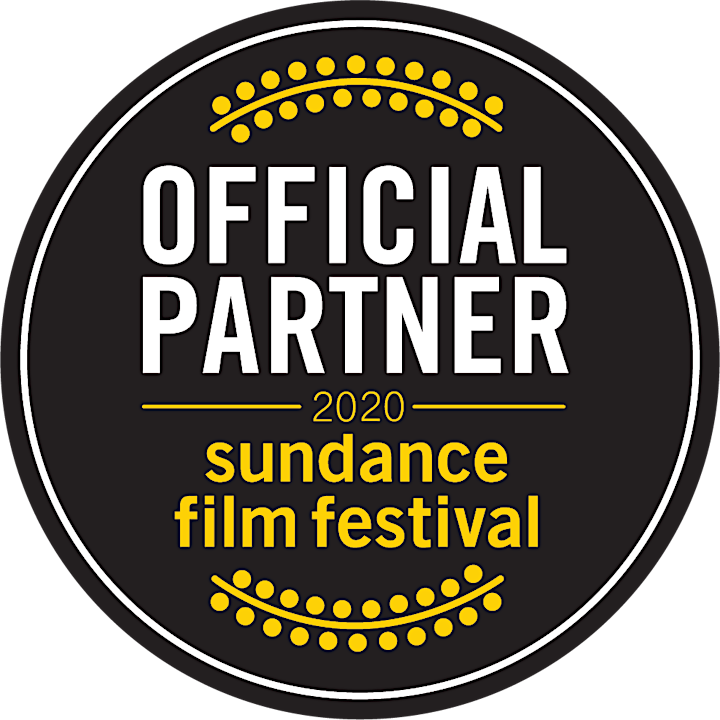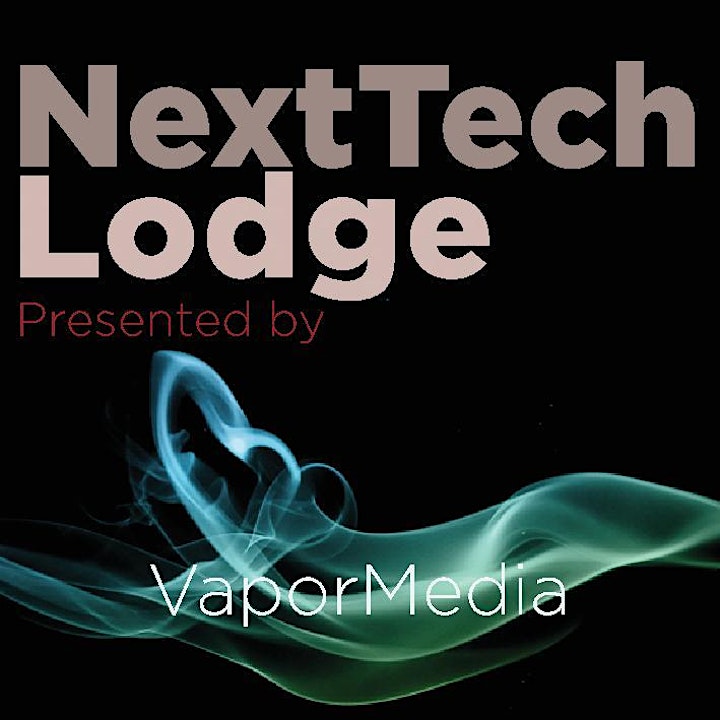 Made Possible In Part By...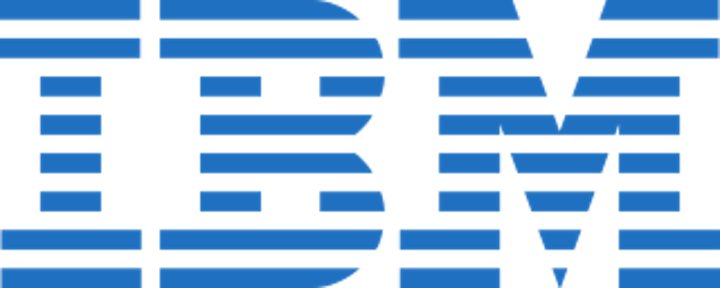 SPEAKER BIOS, SOCIAL MEDIA HANDLES (where applicable) as they come in...
David Herrin is Head of Research at premier global talent and literary agency UTA where he oversees agency research activity on behalf of more than 400 agents representing a globally recognized roster of film and television stars, screenwriters, directors, producers, broadcast news talent, recording artists, digital online artists and Fortune 500 companies. Herrin is a member of the UTA IQ leadership team managing a staff of 16, providing the agency with motion picture industry trends and forecasting; box office, studio tracking & release date analysis; television ratings analysis; seasonal trends in the network, premium, basic cable, OTT and syndication areas; as well as primary research. Herrin also created and developed PreAct, the social media-based long-lead tracking tool marketed by Comscore and used by major Hollywood studios to measure the health of their movie marketing campaigns.
Raised in Philadelphia, Herrin graduated in 1994 from University of Pennsylvania where he earned a Bachelor of Arts degree in History. After graduation, he ran the intern program at the non-profit Greater Philadelphia Film Office. In 2001, Herrin graduated from Villanova University where he earned a M.B.A. with a concentration in Statistics.
Herrin joined the Agent Training Program at UTA in 2002. In 2004, Herrin shifted career paths to pursue his true passion and formed the agency's Research Department, renamed UTA IQ in 2018.
Herrin has been a frequent industry panelist (CES, SXSW) and guest lecturer at USC.
June Chu is an entrepreneur and founder of Nutopia.io, a startup based in both LA and Beijing that provides a peer-to-peer short film platform utilizing blockchain solutions. She was instrumental in raising $1M for angel round from Aplus capital, a reputable venture capital fund in China. She was also a vice president of strategic planning and business development for a public advertising company called Shunya (SZ: 300612) in China. While working in Shunya, she was mainly in charge of cross-border M&A and also early stage investment. With her PR background and connections in the blockchain industry, she organized the Global Media Blockchain Summit at UCLA in 2018. She sits on the board of the Blockchain International Media Group (BIMG), founded by Forbes China and Jinse Media (one of the top blockchain medias in China).
Company info: NUTOPIA.io will utilize blockchain technology to create a decentralized platform that combines crowdfunding + content distribution + royalty rewards to incentivize the creation of high quality short film content. It will fundamentally enhance the interaction between content creators and consumers. Nutopia 1.0 is a blockchain-powered fin-tech platform providing:
More efficient way to raise capital for content creators;
Safer investment environment for entertainment investors;
Easier access for content consumers and fans to participate
Josh Lawler is a partner at Zuber, Lawler, LLC. His practice focuses on mergers & acquisitions, securities law and technology transactions. His M&A clients include private equity groups, public and private companies, fundless sponsors, family offices and sellers of large assets. In collaboration with multi-lingual colleagues, Mr. Lawler often works across languages and sovereign borders to execute international transactions. He's worked in relation to over 20 countries over the past several years.
Many of his clients are domiciled outside of the United States.Mr. Lawler leads the firm's Emerging Technologies Group, with a particular emphasis on Blockchain (distributed ledger), artificial intelligence, robotics, biotechnology, virtual/augmented reality, cybersecurity, and related technologies. In this capacity, Mr. Lawler counsels clients in respect to securities and regulatory matters, including issue of tokens and digitized assets; as well as development, licensing, commercial use, acquisition and disposition of all manner of intellectual property.
As a dedicated futurist, Mr. Lawler brings enthusiasm and excitement to cutting edge projects. He is a recognized expert in matters relating to distributed ledger technology. In addition to legal counsel, Mr. Lawler provides clients with extreme problem solving skills and practical business advice. Many of Mr. Lawler's clients rely on him as outside general counsel. Prior to joining Zuber Lawler, Mr. Lawler practiced as a corporate securities and M&A attorney at Skadden, Arps, Slate, Meagher & Flom LLP.Mr. Lawler has represented clients in M&A and finance transactions with an aggregate value over $1B.
Cydni Rogers is a tech founder & entrepreneur, STEM advocate, speaker and influential leader. She is CEO of ForgeDX an interactive experience platform. She was previously CEO and founder of venture-backed 3DplusMe, a 3D printing personalization platform, that was acquired. She spent 5 years at Disney as an Entrepreneur in Residence in Imagineering driving technology commercialization across Theme Parks, ESPN, ABC and Interactive. She is faculty for the Goldman Sachs 10k Program and Babson Exec Ed and founder & President of the Women Tech Council that focuses on the economic impact of women in tech with programs from high school to the board room.
Prior to Disney she was COO and CMO at technology companies that were acquired by Ancestry, Proofpoint & FAST. She has built technology & digital experiences used by the world's largest brands, retailers and companies including Disney, Microsoft, ProofPoint, Ancestry, Marvel, Star Wars, Facebook, MLB, MLS, Warner Brothers, NFL, Disney Stores, Target and Walmart. Cydni holds a master's degree in business administration and a bachelor's in computer science.
Name: Richard Michos
Company: IBM
Title: Chief Marketing Officer - Industries,Telecommunications, Media and Entertainment
Name: Richard Michos
URL: linkedin.com/in/richmichos
Richard Michos Bio:
Richard Michos is Chief Marketing Officer of the Telecommunications, Media & Entertainment Industry at IBM. Rich helps clients to digitally transform through AI and cloud to glean new client insights and deliver contemporary high value services. Previously, as VP Marketing for Smarter Cities, Rich helped established a new market to leverage analytics to help cities transform. Rich holds an MS in Computer Science with deep experience in applying open source and high performance computing across multiple industries.
Nigel Tierney serves as Head of Content for RYOT, a subsidiary of Verizon Media (VM), overseeing the development, creative, art production, & marketing departments. Nigel is shepherding the advancement of immersive 5G content specifically targeting the integration of storytelling, brand, & celebrity, as well as creating original content across VM's suite of brands such as Yahoo & HuffPo as well as Verizon's partners Disney & Time. Most recently, Nigel, directed & produced the critically acclaimed and award winning EARTH with Lil Dicky, Leonardo Dicaprio, Ariana Grande & 30 other celebrity artists which launched the global campaign WeLoveTheEarth.org.
Gary Pearl is a Peabody Award and AFI Honors recipient and producer of impact social change content most recently as executive producer of the multi award winning Jane the Virgin and producer of JT LeRoy starring Laura Dern and Kristin Stuart that was last years TIFF Gala Closing Night Premiere. A former William Morris Agent, he has always focused on filmmaker driven impactful films and television.
Brian Nelson is the founder of ExTech Ventures, an exponential technology consulting firm focused on helping entrepreneurs and business leaders leverage emerging technologies to create products and services to address the world's greatest challenges. He was introduced to bitcoin in 2011 and quickly became a recognized figure in the ecosystem after helping to launch many of the largest bitcoin exchanges. Brian is the founder of multiple companies, has advised numerous startups, and presented at over 30 industry events. He is also the founder and host of the "The Way of the Futurist" podcast.
Jonny Peters is the founder of Gaze Coin , a block chain payments system where payments and advertising are triggered by eye 'gaze' . The patented technology ensures users only pay for actual engagement. He is also the founder of Dream Channel - a decentralised mixed reality platform that allows content creators to monetise and distribute interactive content.
Parker Jones is Vice President of International at Fullscreen, the social content service and talent management company, empowering talent and brands to grow, engage and monetize at scale. In this role, Parker spearheads the company's international growth, which includes the launch of AlphaBoat, Fullscreen's joint venture with Japan-based Sumitomo Corporation. He started at Fullscreen as VP of Creator Product, increasing the daily active users of the creator platform by 10%. Previously, Parker helped build AwesomenessTV's multi-channel network to 120,000 channels with 800M+ views and 130M+ subscribers as Head of Networks. He also served as Data Guru at YouTube/Google.
Jordan Allen is a content executive with over 12 years' experience growing digital media businesses. As SVP of Revenue, Strategy, and Operations for SoulPancake, the Participant owned content studio founded by actor Rainn Wilson, Jordan oversees the day-to-to business operations as well as works on top-level strategy and initiatives for the company. Prior to joining SoulPancake, Jordan served as SVP of PopSugar Studios where he oversaw content planning, new business, international expansion, and strategy growing over $30m in video advertising business and more than 400M cross-platform organic views per month during his 7-year tenure. Creative-minded, with an eye towards innovation, Jordan specializes in data-lead strategies and fostering a positive, infectious culture that attracts the best and brightest minds
Samuel M. Smith Ph.D. works at the intersection of AI and decentralized reputation/identity systems as both an entrepreneur and strategic consultant. He has written and continues to write seminal white papers on decentralized identity, reputation, AI, distributed computing, and economics. He provides strategic technical and business model guidance to startups in these fields and is active in shaping the underlying standards and driving their adoption. Samuel received a Ph.D. in Electrical and Computer Engineering from Brigham Young University in 1991. He spent 10 years at Florida Atlantic University, reaching full professor status before retiring to become an entrepreneur. He has over 100 refereed publications in the areas of machine learning, autonomous vehicle systems, automated reasoning, and decentralized systems. He was principal investigator on numerous federally funded research projects. Dr. Smith is an active participant in open standards development and is a serial entrepreneur.
Tyrone Breaux, Jr:
Bio:
1. I'm from Bakersfield, CA
2. I served six years in the United States Air Force
3. I attended New York Film Academy and graduated with a BFA in Filmmaking.
4. I've written and directed 3 shorts, a web series, a spec commercial and this past summer I directed my first feature starring Cherie Johnson from Punky Brewster.
5. I'm a new cat Dad
Social Media handles:
IG: brotateaux
Twitter: bigtfbro
Lauren deLisa Coleman is a digi-cultural trend analyst, author, speaker, and tech entrepreneur. She is an expert at deciphering and forecasting power trends and public sentiment within the intersection of popular culture & emerging tech of AI, Robots and Blockchain and the impact of such on business and governance. She helps brands and politicos create messaging that better resonates with today's tech-savvy, pop culture millennials consumer by providing innovative communication strategies, forecast & analysis on cultural trends, attitudes and behavior as it all intersects with emerging tech usage.Lauren has contributed to such media outlets as Daily Beast, cnbc.com, The Next Web, Business Insider, and Campaigns & Elections. She is also a guest commentator on MSNBC, among other media outlets. A long-time contributor to the section at Forbes, she is now about to dedicate all her time to her next startup venture, Vapor Media. An innovator and thought-leader she has provided digi-culture intelligence to notables from Snoop Dogg to Microsoft execs to public policy leaders. Lauren is represented as a professional speaker by Leading Authorities agency. Extended bio and full information can we accessed via www.ultralauren.com
Twitter: @ultra_lauren