Description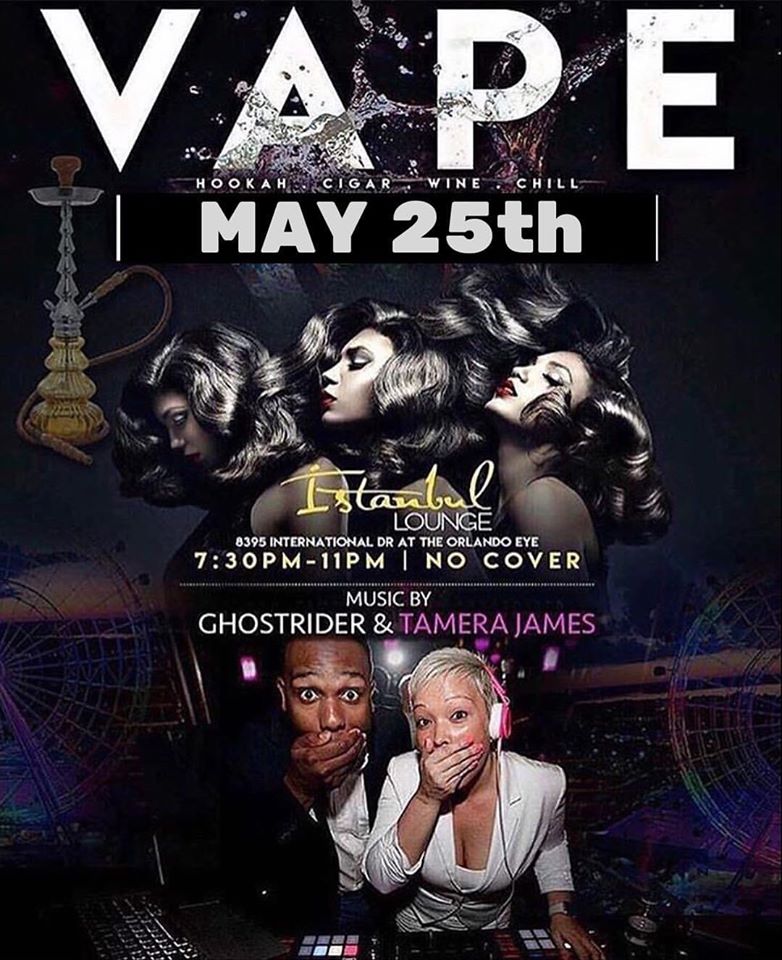 In a city with way too many unoriginal venue concepts, the ILOUNGE is a cool and characteristically unique venue that makes everything that takes place inside seem that much more exciting!
...



We invite you to approach your nightlife from a totally different perspective.
VAPE - Hookah. Wine . Cigar . Chill
Thursday MAY 25TH
Istanbul Lounge
located at the Orlando Eye
8395 International Dr, Orlando, FL 32819
MUSIC BY DJ TAMERA JAMES & DJ GHOSTRIDER
Johnnie Torrence will welcome you.
Simon Pierre will set the mood.
Ronnie Drye will keep it interesting.
*Please arrive by 7:00pm, Space is limited.
Bring at least 2 "CLOSE" friends with you.
Dress comfortable yet chill.