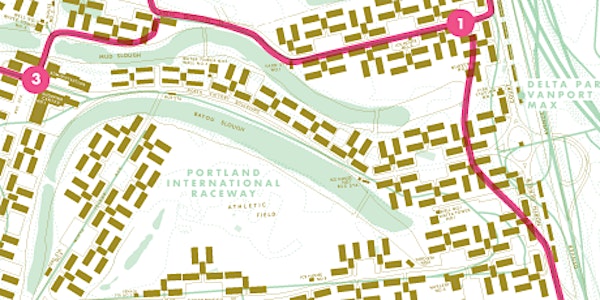 Vanport Tours: The Site and Its Many Stories
When and where
Location
Portland Expo Center & Portland International Raceway 2060 North Marine Drive Portland, OR 97217
Description
Join us on Memorial Day for narrated bus tours and a self-guided walking tour of a portion of the original Vanport site. Tours will start and end at the Expo Center, and loop through the Portland International Raceway grounds. Seldom open to the public, this route will include some of the sites of historic Vanport's most important civic functions as well as residential areas.
In addition, the Building D lobby at Expo will host individuals and organizations offering information about the unique aspects of the history of Vanport, and how Vanport connects to Portland life today. There will also be brief presentations in which attendees will be able to engage in conversations about Vanport and its legacy.
Maps will be offered for both bus and self-guided walking tours, and a smart-phone application will add more detail.
Bus tours are approximately 75 minutes. The self-guided walking route is approximately 4 miles long and will start anytime between 10:00 am and 2:30 pm. The tour route will close at 4:00 pm.
Admission is free, Reservations using Eventbrite are strongly recommended.
For questions: info@vanportmosaic.org or 971-319-0156.
Organizations supporting the Tour include: Vanport Mosaic, Columbia Slough Watershed Council, Port of Portland, Bureau of Environmental Services, Multnomah Drainage District, Expo Center, Portland International Raceway, and North Portland Neighborhood Services.
---
This event is part of the Vanport Mosaic Festival 2017, a four-day exploration of the history and legacy of Vanport, Oregon's second largest city wiped out by a flood in 1948. Through theater, documentaries, historic exhibit, lectures, and tours we honor the experience of those who lived there.