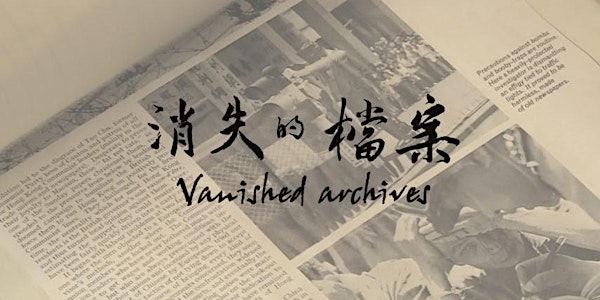 "Vanished Archives" Community Film Screening 《消失的檔案》電影放映會
六七暴動55週年 傳承真實香港歷史,以史為鑒 In commemoration of the 55th Anniversary of the 1967 Hong Kong riots Preserve the truth,learn from the past
When and where
Location
Central Library 800 3 Street Southeast Calgary, AB T2G 2E7 Canada
About this event
六七暴動被稱為香港戰後歷史的分水嶺,亦有人說是香港意識產生的起點。如此重要的事,今天,官方紀錄殘缺不全,網上資料難辨真偽。
紀錄片導演羅恩惠歷時四載,訪問了當年的左派領導及他們的後人、炸彈隊成員、工會領袖和愛國學生等親身參與者,更有前警務人員、新聞處高官、記者、以及多位目擊者、受害者親述經歷。導演亦翻查了大量舊報章、政府文件及英國解密檔案,以近乎「潔癖」的求真精神,拍成紀錄片《消失的檔案》。數位當年經歷者在四年的製作過程中不幸相繼離世,片中的訪問成為他們留下來的最後紀錄。
採訪過程中,更找到當年國務院外事辦公室港澳組副組長吳荻舟的《67筆記》及檢討材料,揭露中央對暴亂細節一直知情,並不時作出指示。
五十年前內地與香港的政治糾葛,映照今日的香港,你會發現似曾相識,絲絲脈絡若隱若現。鑑古知今,每位香港人都應該認識這段歷史。
(本片全長119分鐘 粵語旁述 英文字幕⁠⁠⁠⁠)
主辦 Organizer:Echo Theatre & 人文影像工作室
*羅恩惠導演及程翔先生將聯線主持映後座談
羅恩惠 《消失的檔案》導演
羅恩惠為資深新聞工作者,六七暴動紀錄片《消失的檔案》導演。曾任無線新聞部《星期日檔案》首席編輯,溫哥華新時代電視助理新聞總監。2012年創立人文影像工作室,從事歷史影像及文字記錄,文章散見於各媒體。
程翔《香港六七暴動始末》作者
程翔畢業於香港大學,1974年加入香港《文匯報》,曾任該報駐北京辦事處主任,1988年升任副總編。1989年「六四」後離開;創辦《當代》。1996年出任新加坡《海峽時報》中國首席特派員並派駐臺灣, 2014年退休。在長達45年的記者生涯中,見證了中國改革開放政策的制定過程、香港澳門回歸歷程,對兩岸三地的政治經濟有深入的瞭解。
*嗚謝卡加利大學公共政策學院贊助場刊印刷。
"Vanished Archives" is an image record of the 1967 riots, an important historic event in contemporary Hong Kong.
The production team interviewed people who have directly involved and witnessed the riots. They are leaders from the leftist camp and trade unions, former police officers, seniors government servants, members of the explosives team, journalists and students. Large amount of newspaper clippings and declassified National Archives of the British Government were also reviewed in the process. Among all others, the "Notes on 1967" written by Ng Tik-chow, deputy head of the HK & Macao Group of the Foreign Affairs Office under the State Council, revealed that the Central Committee of the Chinese Communist Party was well informed of details of the riots and issued orders from time to time.
For over 4 years, film director Connie Lo Yan-wai persevered in tracking down, consolidation and analysis of the massive amount of information to reconstruct the historic segments of profound and far-reaching impacts on the territory. "Respect the facts, and learn from the lessons." This is the vision of the director.
We want to find the real 1967 Hong Kong.
(119 mins,In Cantonese with English subtitles⁠⁠⁠⁠)
* The movie director(in-person) and Mr.Ching Cheong(online) will host a discussion after the screening.
**Thanks to the University of Calgary, School of Public Policy for sponsoring the printing of programs.