An All-Inclusive Thrifting Trip!
About this event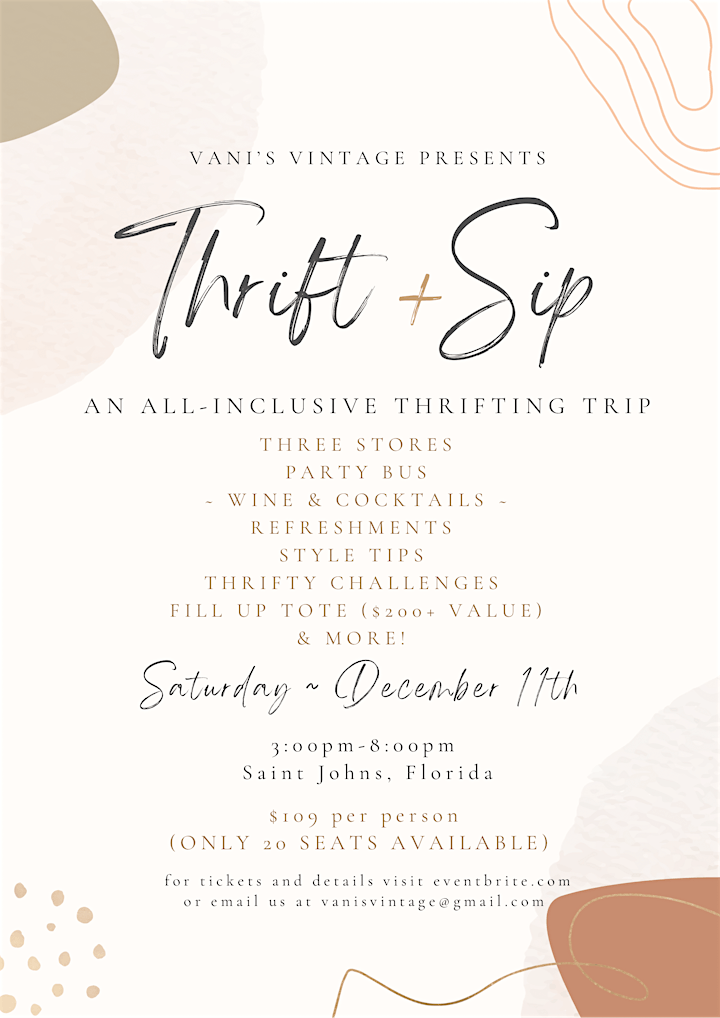 This is a three-store thrift trip, starting and ending at Spectrum Thrift Store!
We will return around 6:15 where the challenges and fill up bag shopping will commence. Wine, seltzer's and cocktails will be served on the bus, but feel free to BYOB. It is a party after all!
Although this is essentially a day party, the mission comes first. SUSTAINABLE STYLE FOR A CAUSE. You will have the opportunity to "fill up" a reusable tote bag at Spectrum at no additional charge however… if you feel compelled to donate or shop at any other store, please do!
We can't wait to vibe and shop with you!