VANILLA SKY 6 - THE GREAT ALL WHITE ROOFTOP PARTY

Sunday, July 2, 2017 from 4:00 PM to 10:00 PM (EDT)
Event Details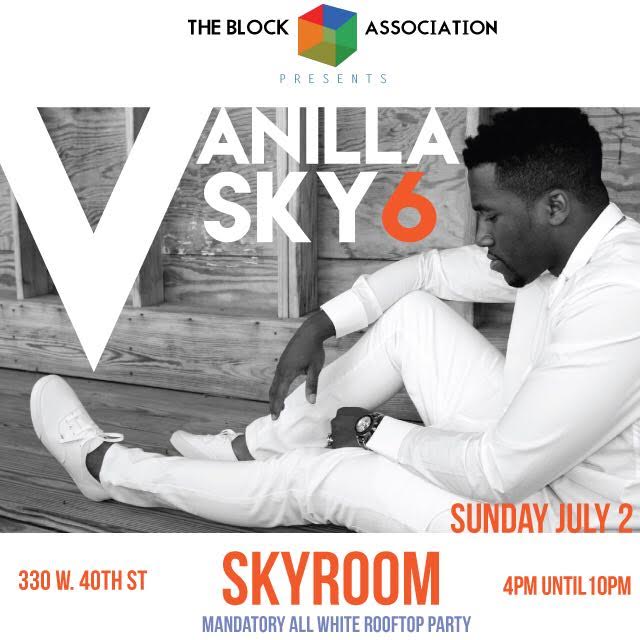 The Great Annual All White Rooftop Party returns to the skyline once agin for the HUGE fourth of July Holiday Weekend! The Block Association + Showcase & Empire Ent. reunite for yet another "Classic in the making"  "VANILLA SKY" 6 which will be on Sunday July 2, 2017 4pm-10pm .This year your presence is requested to join us in MANDATORY all-white attire at the stgapled Rooftop SKYROOM ( 330 West 40th st. ) This is a TOP FIVE summer event to attend every year , so we can guarantee on it being a sold out Summer Sizzler!  it's a NO COVER till 7pm ( with Mandatory/RSVP )  We have the best DJ Lineup in the CIty DJ Korrek + DJ Kaos + DJ Kulcha. We'll have a door person in place to ensure everyone is looking godly in all-white outfit. We've been infamous for shutting ppl down at the door on this particular event Puff Daddy Hamptons party style, so don't let that be you! Now you can start shopping from this point ,so that way your outfit isn't a last minute decision. Because a white outfit is MANDATORY for admission. 
*ALERT ALERT ALERT*
 All White attire is MANDATORY for this event. NO EXCUSES! We are hiring extra staff for this special event. You will be confronted by two doormen & Security guards at the entrance  that will be reinforcing the dress code for this event. You will not be allowed to  enter this event if not properly dressed in ALL WHITE ATTIRE. We beg you & your guests to please  follow the  ALL WHITE dress code so you can enjoy this classic themed soiree and enter in a smooth fashion.  NO COLORS/BLACK WORDING/LINES ON WHITE ATTIRE AT ALL. Thank you for your time & attention.
VANILLA SKY HISTORY 
 2012 - "Vanilla Sky" @ MIDTOWN 1015
2013 - "Vanilla Sky" 2  @ 760 Rooftop/Copacabana
2014 - "Vanilla Sky" 3  @ THE DL
2015 - "Vanilla Sky" 4  @ The Attic
2016 - "Vanilla Sky" 5 @ The Hudson Terrace
2017 - "Vanilla Sky" 6 @ SkyRoom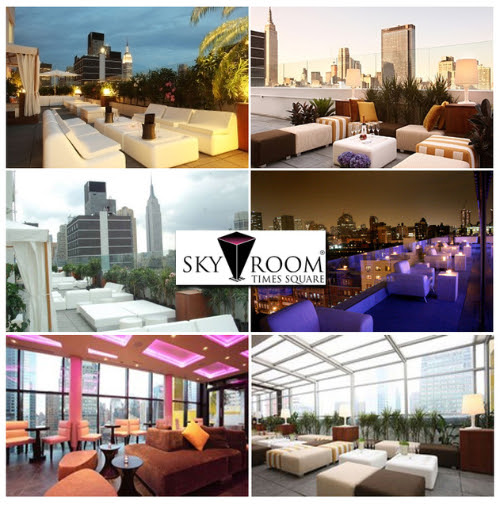 3 Rooms, 2 Levels, Retractable Rooftop,  Indoor/outdoor seating , 
Multiple VIP Cabanas , Wet bar, 
Dance floor , Full kitchen Menu  & Plasma Flat screens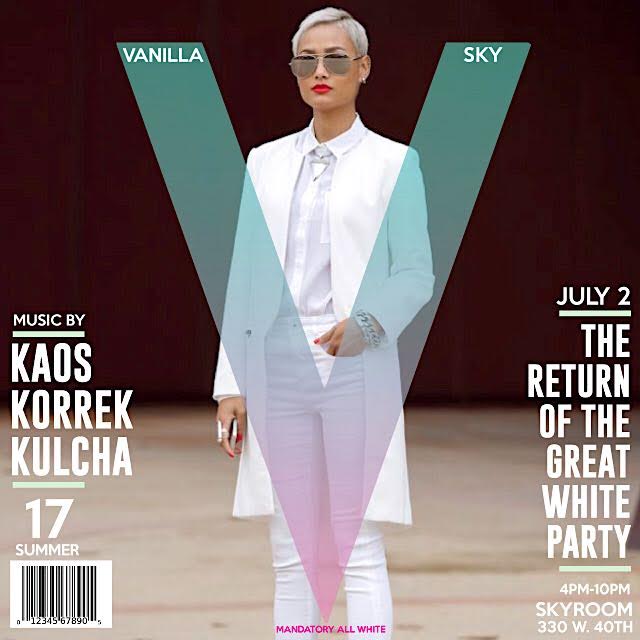 Bottle Deals
Reserve Your Table/Cabana Today
Lower Level Table - $250 Bar Minimum ( Food & Drink )

Cabanas/SkyTables - 2 Bottle Minimum
THE "SUGAR" PACKAGE 
2 Ciroc or Dusse for  $500.00++
THE "IVORY" PACKAGE
2 Grey Goose, Johnnie Walker, Moet Rose Nectar for $600.00++
THE "GREAT WHITE HYPE" PACKAGE
2 Hennessey or Patron for $700.00++


 Early arrival is a must for you and your guests. B'day parties , 
Bottle service and celebrations like wise receive 
our Special VIP Treatment but plan NOW! 
please contact
carlitohaciano@gmail.com
follow 
@carlitohaciano
@theblockassociation