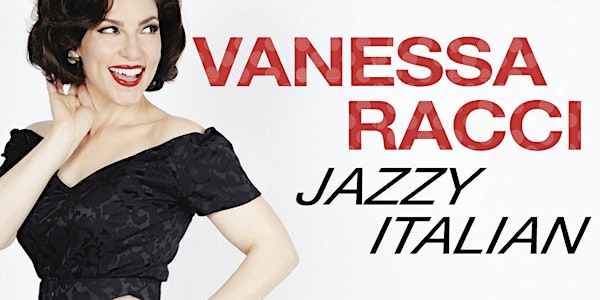 Vanessa Racci: Jazzy Italian New Album Release
Join Vanessa Racci as she celebrates the release of her new album, Jazzy Italian, at Birdland on October 23rd at 5:30pm!
When and where
Location
Birdland Jazz Club 315 W 44th St. New York, NY 10036
About this event
On this album release show and her ZOHO jazz label debut, New York based singer, Vanessa Racci, brings her unique brand of Italian Jazz to Birdland for a third time. On her second album, entitled, Jazzy Italian, Vanessa revisits songs composed by Italians and Italian-Americans who left their mark on jazz from 1917 through to modern day. Composers include Nick LaRocca, Harry Warren, Frank Sinatra, Louis Prima, Chick Corea, John Pizzarelli and many more recognizable names. The gifted pianist/arrangers Steven Feifke and Glafkos Kontemeniotis provide creative horn writing and harmonic and metric alterations to bring even century-old songs into the present. Many songs are fan favorites such as At Last, September in the Rain, Moon River, A Sunday Kind of Love, Volare and more! Vanessa's sultry vocal style combines a tart, brassy, catch-in-the-throat sound with Italianate ardor, dramatic flair, and swing.
It's the perfect way to celebrate Italian American heritage month in NY, learn more about the rich history Italian Americans have with the jazz genre and purchase a freshly released copy of Vanessa's album, which she'll be signing on site.