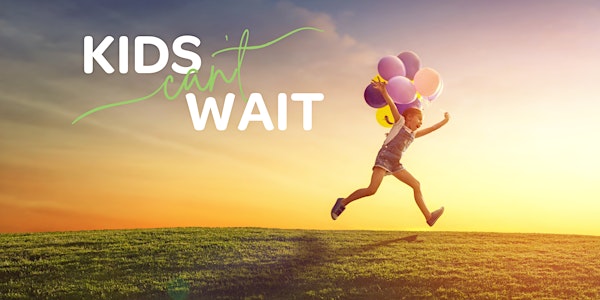 Vanessa Promise Benefit Luncheon 2023
Join us at our signature luncheon event to learn about the Vanessa Behan and the impact we have on area families and how you can help!
Date and time
Wednesday, June 7 · 12 - 1pm PDT
Location
Davenport Grand Hotel 333 West Spokane Falls Boulevard Spokane, WA 99201
About this event
Join us for lunch to learn about the Vanessa Behan and the impact we have on area families. You will also have the opportunity to support the mission of the Vanessa Behan!
We kindly ask you RSVP no later than May 29th, 2023. This gives us ample time to make seating arrangements and adjustments to our guest count for the caterer.
We understand electronic registration can be intimidating so we have included some helpful instructions here:
Table Captain Registration Instructions
Individual Registrant Instructions
FAQs
When should I arrive? When does the program end?
The doors open at 11:15am. Be sure to give yourself time to park and find your table before the program begins promptly at 12:00pm. The program will conclude at 1:00pm.
Do I need to bring a ticket or confirmation with me to get in?
No ticket or confirmation is needed to be admitted to the event, but every guest needs to be registered. When you arrive, you will be provided with a nametag that displays your table number. Eventbrite likes to give you confirmation numbers and receipts, but we do not need them.
I have been asked by a Table Captain to attend this event as their guest, do I need to register myself?
No- Table Captains are responsible for registering for you when they are registering their tables. Make sure they have the best email address for you so we can make sure to send you updates directly. Check in with them to make sure they included you in their table registration!
What are my parking options when attending this event?
Davenport Grand's parking garage is the best option with parking for $6. The Grand will provide an easy parking pay station outside the ballroom to avoid a bottle neck following the event. The parking pay station will be open before and after the luncheon, it will not be available during the program. There are also several pay lots within walking distance of the hotel. Carpooling is always encouraged!
Is there a cost associated with attending the luncheon?
While all guests need to register as an individual or with a table captain, there is no cost to attend our event. There also is no minimum donation required at the luncheon. However, there are several options for investment into Vanessa Behan including joining our Vanessa Promise Society. This is an annual commitment that helps us know year over year how many children and families we can say "yes" to. This year, we have added the option for guests to purchase their lunch to help offset the expense to Vanessa Behan, if you would like to do this, click HERE. Please know this is not expected or required, we hope all guests will make a donation at the event whether they covered the cost of their lunch or not.
Is there a minimum donation amount?
Thanks to our generous sponsors we are able to put on this event without requiring attendees to give a required amount to our organization. Everyone who attends the luncheon will be asked to make an annual commitment by joining our Vanessa Promise Society where you can make an annual commitment to give as little as $30 a month. However, we understand that not everyone has the capability to give at this level and so we encourage you to give an annual or one-time gift of any amount that you are comfortable with.
When/how do I make my contribution for the luncheon? Do you accept credit cards?
Your gift is accepted during the luncheon, following the keynote speaker. Your table captain will pass around forms for everyone to fill out. In addition, we will have a QR code available if you would like to make your donation from your mobile device. All forms of payment are accepted including cash, check and major credit card. Your table captain will collect the forms and payment in an envelope and payments will be immediately processed following the luncheon. A receipt for your gift will be sent to you in the week following the event.
I have a special dietary need. How do I get a vegetarian or gluten-free meal?
We have selected a menu that can accommodate most dietary needs. If you would like a vegetarian/gluten-free meal or have life-threatening food allergies, please let your table captain know or note it in your registration so we can give the Convention Center ample time to prepare for you. Prior to the lunch, we will set-out a card that describes your particular dietary need so that the Davenport Staff can plate accordingly. If you cannot find your specialized meal, please let a banquet server know that you had a dietary restriction so they can switch out your plate.
I have registered for myself and/or my table...now what?
You are all set! Make sure you add the event to your calendar and stay in touch with your table attendees if you are a table captain. The day before the lunch we will send you an email that can serve as a reminder with last minute details. Please make sure you forward this information on to your guests that are attending to keep everyone in the loop. If you need to make changes to your table attendees or if you are unable to attend after completing registration, please contact Amber Killingbeck, event organizer, ASAP at the contact information at the bottom of the FAQ.
I am interested in being a table captain, what does that entail?
Without table captains, this event would not have the impact it does, and we are always looking for champions of Vanessa Behan help us with this! It is absolutely FREE to be a table captain. All you do is commit to fill your table with yourself and nine other friends/co-workers/family members. This helps us expand our outreach to the Spokane community! Let us know if you are able to be a Captain HERE.
As a table captain, do I need to register for my guests, or do they register themselves?
For accuracy and to avoid duplicate registrations, Table Captains are responsible for registering their guests! This helps us avoid multiple problems. Failure to do so may result in double seating, miscommunication, an inaccurate guest count, and incorrect seating arrangements. Click here for table captain registration instructions.
I don't have a table captain. Can I register individually?
Of course! Just register as an individual and we will have a seat available for you! If you would like to sit with a friend, please indicate that when you register as all seating is assigned prior to the luncheon. Click here for individual registration instructions.
I am at a corporate sponsored table. Do I need to donate?
While no donation is required to attend, we welcome and greatly appreciate any donation you wish to contribute. One hundred percent of your contribution will go directly to our programs for children and families.
I have already registered but I cannot attend OR I have to make changes to my table attendees.
We understand that unforeseen circumstances can happen, and you are unable to attend after making plans to come. Because there is a $30 cost for our organization that is associated with every guest that attends, we would like to know of any adjustments ASAP so we can make changes with the seating chart and head count. Remember you can edit and update your registration here up until May 29th; just make sure you write down your password! After May 29th, please contact Amber Killingbeck at the contact info at the bottom of the FAQ to let us know of any changes.
I am unable to attend the luncheon, but I still want to support Vanessa Behan.
There are a variety of ways to support our mission without attending the luncheon. You can make an online gift through our secure donation platform HERE. You can also mail or bring your gift to us at 2230 E Sprague Ave, Spokane WA 99202.
I have never seen Vanessa Behan and would like to learn more in person.
We love to share our organization with our amazing community. We also encourage our Table Captains to see Vanessa Behan for themselves so they can better share their passion and enthusiasm with their table guests. If you are interested in seeing our facility and learning more about our impact, please schedule a visit with Jenifer Priest by calling (509)340-0486 or email jenifer@vanessabehan.org.
How can I contact the event organizer with any questions?
Contact our Marketing and Events Coordinator, Amber Killingbeck, with any questions you have at amber@vanessabehan.org or (509)340-0479.
About the organizer
Vanessa Behan's vision is to provide immediate refuge for children and support to strengthen families. This evolved from the tragic story of Vanessa Kay Behan, a Spokane girl who died from child abuse injuries at the age of two. Following her death, a group of local business people established our organiation so that parents would have a safe place to bring their children in the face of crises. Our primary services are:
24-hour child care for infants and children under the age of seven
Parent education
Crisis counseling for parents
Referrals to other community agencies
Vanessa Behan helps parents who are having difficulty providing safe shelter and care for their children. They may be dealing with issues as complex as substance abuse, domestic violence and homelessness. Or, they may just be exhausted and worn-out from the demands of parenting.