Vancouver: Passive Design Strategies for Commercial Buildings Workshop
Vancouver: Passive Design Strategies for Commercial Buildings Workshop
Fri, November 18, 2016, 9:00 AM – 1:00 PM PST
Description
Continuing Education
This 4-hour workshop is eligible for:
AIA LUs: 4 credit hours

GBCI LUs: 4 credit hours
Workshop
To design ultra low-energy commercial buildings, designers must understand how to harness passive energies and building strategies. The Passive House Standard outlines a set of core passive design principles that are applicable to commercial buildings. In this exclusive 4-hour training led by Certified Passive House Consultants Richard Manning, AIA, LEED Fellow, with Green Building Services in Portland, Oregon, and Joel Good, M.A.Sc., P.Eng, with RWDI Vancouver, attendees will learn how to successfully incorporate Passive House principles into the integrated design process necessary for low-energy commercial building design. The workshop will delve into the details of passive construction, as well as how to recognize and harness passive design opportunities available in your particular project. The business case for passive design will also be presented, along with relevant examples and case studies.
Learning Objectives
Analyze the core principles behind the Passive House Standard.

Recognize unique opportunities and challenges when applying Passive House principles to commercial and taller buildings.

Compare how designing with Passive House principles complements/hinders the integrated design process.

Evaluate a site's specific micro-climate to best harness passive design strategies.

Apply passive design strategies to achieve ultra low and net zero energy designs.
Instructors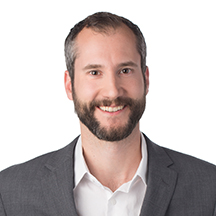 Joel Good, M.A.Sc., P.Eng
Joel is a Building Performance Design Consultant with RWDI Vancouver where he applies his mechanical and environmental engineering background to create comfortable, sustainable designs that harness a site's natural energy sources. Joel has over 10 years of experience specializing in energy and daylight modelling, solar and reflected light studies, natural ventilation, thermal comfort, renewable energy and net-zero strategies. He has worked on projects across all climate zones, ranging from naturally-ventilated schools in the Pacific Northwest to net-zero masterplans in Qatar and Saudi Arabia. Joel is a Certified Passive House Consultant, and also possesses LEED and WELL Accredited Professional credentials.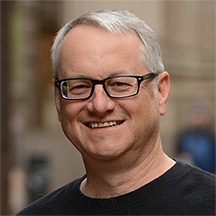 Richard Manning, AIA, LEED Fellow
With 25 years experience as a professional architect, Richard Manning brings an expert understanding of the design and construction process. Over the last decade he has advised on a broad range of projects in the United States, Canada, Japan, China, and Qatar. Richard has overseen the successful certification effort of numerous projects representing each of the USGBC LEED® Rating System categories. At GBS, Richard has directed the green building efforts for higher-education, institutional and government projects at the local, state and federal level. Richard demonstrates a unique ability to foster communication and develop a smooth working dynamic among project team members. Under his direction, project teams work collectively to pursue high-performance design strategies along the most appropriate path relative to their construction budget and schedule. Richard regularly conducts trainings and workshops throughout the U.S. and Canada on sustainable design and green construction specifications. He facilitates eco-charrettes to help project teams identify opportunities for creating high-performance buildings. He is currently overseeing a major sustainability project in Doha, Qatar involving the LEED certification of nearly 100 buildings.