3rd Vancouver Marian Conference. Four International Speakers and a Catholic Singer to enrich and edify your Catholic Faith.
About this event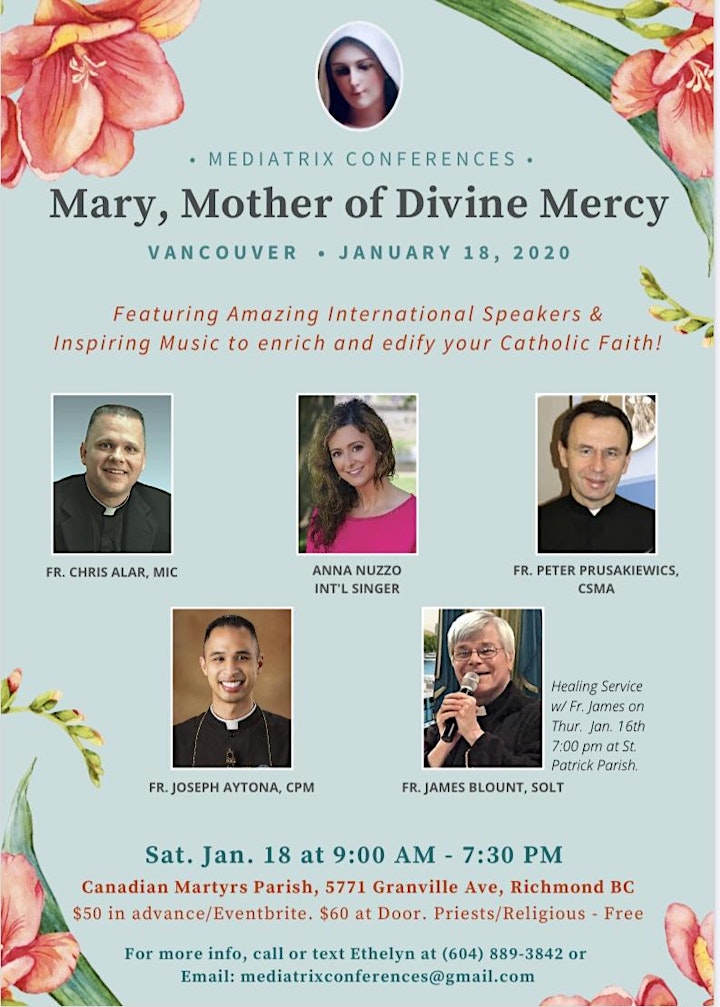 Many thanks to the talented Anna Nuzzo for designing the poster!
This year's speakers are: Fr. James Blount, S.O.L.T, Fr. Peter Prusakiewicz, CSMA, Fr. Joseph Aytona, CPM, and Fr. Chris Alar, MIC. Catholic singer and songwriter Anna Nuzzo will be ministering with music and song.
Join fellow Catholics for a full day of inspirational spiritual talks, learn from each speaker, enjoy the fellowship, praise and worship, and be Blessed in the love of Jesus, Mary, the Saints, and the Angels.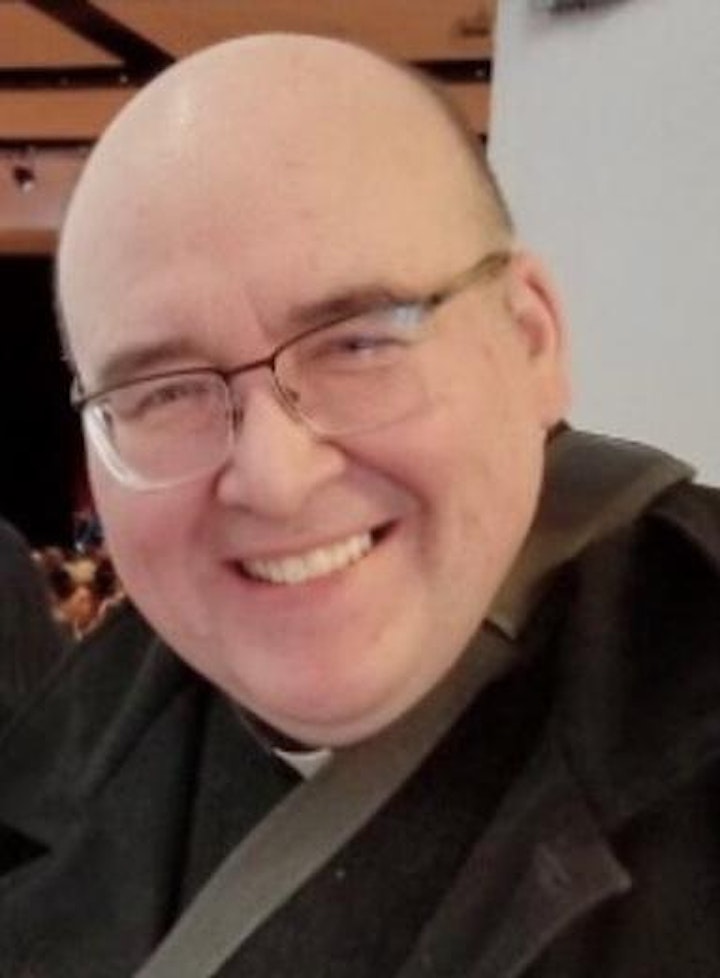 Fr. John G. Horgan, STL is a priest of the Archdiocese of Vancouver in British Columbia, Canada, and the pastor of St Pius X Parish. A native of Cambridge, Massachusetts, he graduated from Harvard, as well as the Angelicum in Rome, before being ordained by St. John Paul II in 1986. He has lectured and consulted on questions of moral theology and healthcare ethics in Canada and the United States.
Father has had a life-long interest in the Angels and Saints and was credentialed through the Vatican's special training course for those involved in the process of "saint-making" in 1997. He has served as a vice-postulator for the cause of Blessed Marie of Jesus Deluil-Martiny and has advised on several other causes.
Father John has been involved with EWTN, the Eternal Word Global Television Network, since the early 1990s; he made several appearances with Mother Angelica, and has filmed two television series. He is also the author of several books - the latest is "Angels Among Us".
Fr . John Horgan is the Spiritual Advisor of Mediatrix Confetences.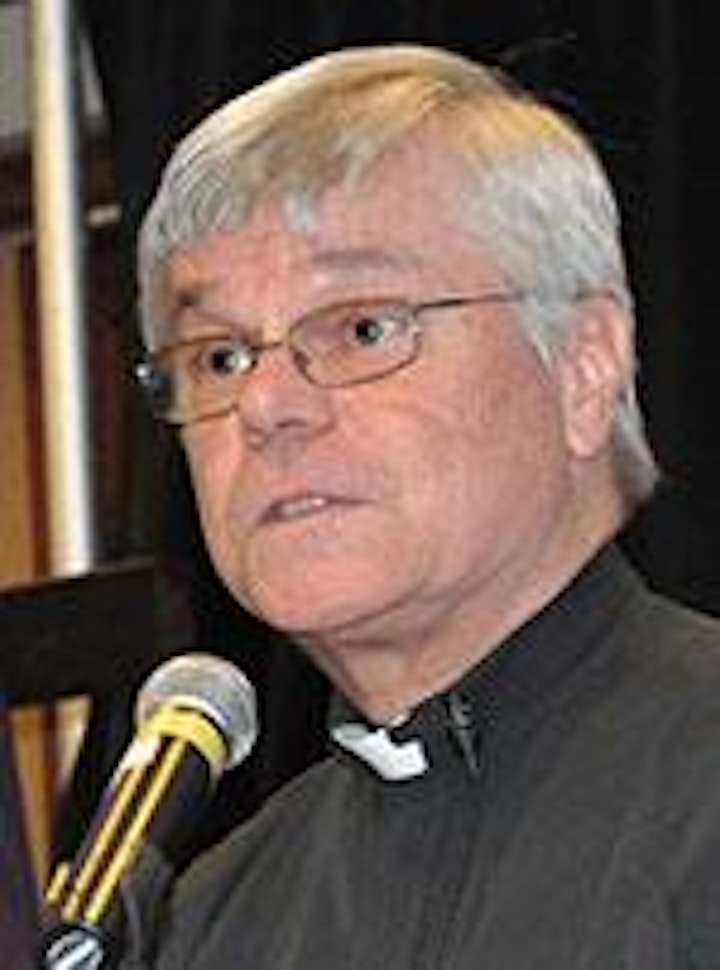 Fr. James Blount, S.O.L.T. Is an internationally known Exorcist Priest. A very gifted Spiritual Director and Confessor, Fr. Jim is a bold charismatic preacher endowed and empowered with the gifts of the Holy Spirit. His teachings depict his deep love for the Eucharist and his intimate relationship, love and devotion to Jesus and Mary draws many souls to fall in love with them. He will share stories of miracles, healings, and conversions. His humble boldness and untiring drive to minister to the lost and ill are particularly noteworthy. Dedicated to his healing and deliverance ministry, Fr. Jim preaches and proclaims the Gospel tirelessly.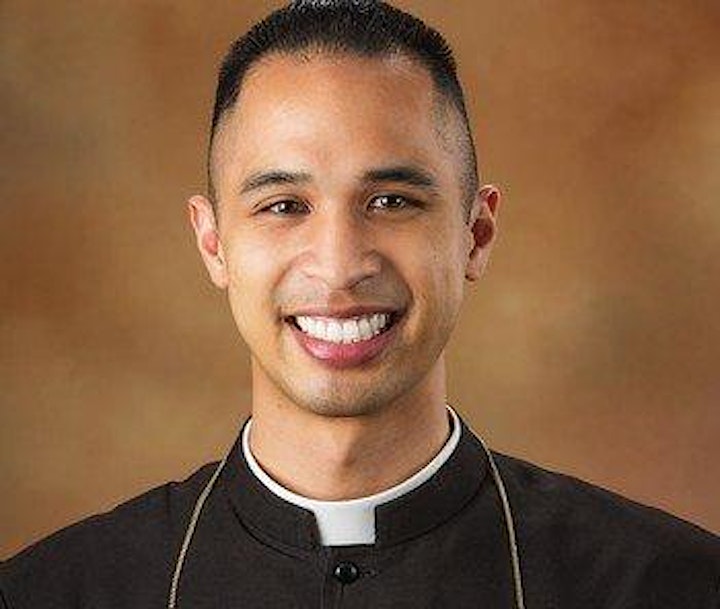 Fr. Joseph Aytona, CPM was born and raised in California. He joined the Congregation of the Fathers of Mercy after his conversion and was ordained to the Priesthood in 2010. He earned his BA in Philosophy, and has a Masters of Divinity Degree, and a Masters of Arts in Theology that same year. Fr. Joseph is the Mission Director of the Fathers of Mercy. He is also the founder of the Spiritual Motherhood Sodality as well as the founder of Family Vocations Ministries, an apostolate that promotes vocations through the sanctification of families. He preaches on the importance of the Eucharist, the Priesthood, and the Blessed Virgin Mary.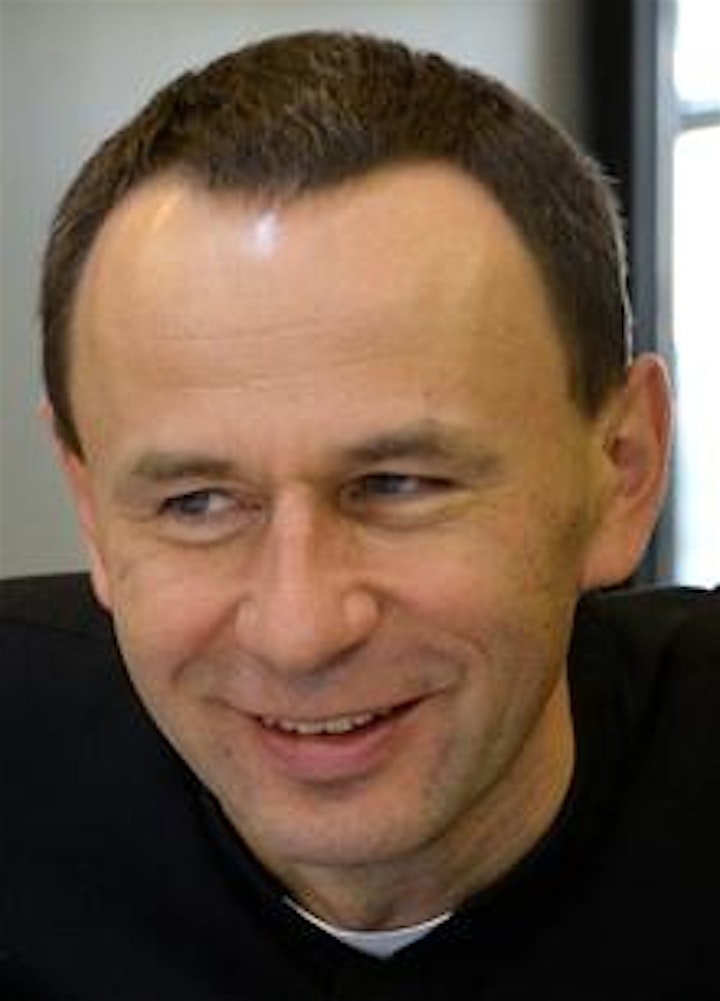 Fr. Peter Prusakiewicz, CSMA is an Internationally renowned retreat master from Poland, he is an authority on Holy Angels and Editor-in-Chief of the magazine "The Angels". Fr. Peter is an expert on St. Faustina Kowalska and the Divine Mercy devotion.
Father Peter was ordained priest of the Congregation of St Michael the Archangel on May 23rd 1990.
By God's providence from 1993 – 1996 he served as chaplain to the Congregation of the Sisters of Our Lady of Mercy in Warsaw where St Faustina began her religious life. This was one of the most treasured periods in his life. He learned much about her character, trials, spiritual battles and revelations given to St Faustina in her writings and from the sisters who were still alive and knew St Faustina personally.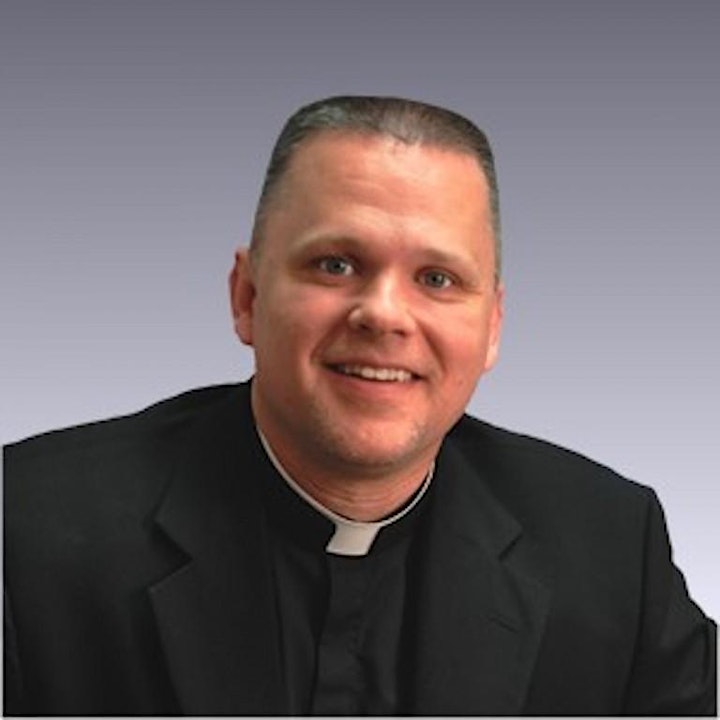 Fr. Chris Alar, MIC, is a priest with the Marian Fathers of the Immaculate Conception. Fr. Chris wrote and produced the popular "Divine Mercy 101" DVD and is the author of the book After Suicide: There's Hope for Them and for You. He is a regular host and guest on EWTN and he also hosts the online "Divine Mercy Matters" series at DivineMercyMatters.org. Currently he serves as "Fr. Joseph, MIC," the director of the Association of Marian Helpers, and is the head of Marian Press, located on the grounds of the National Shrine of The Divine Mercy in Stockbridge, Massachusetts.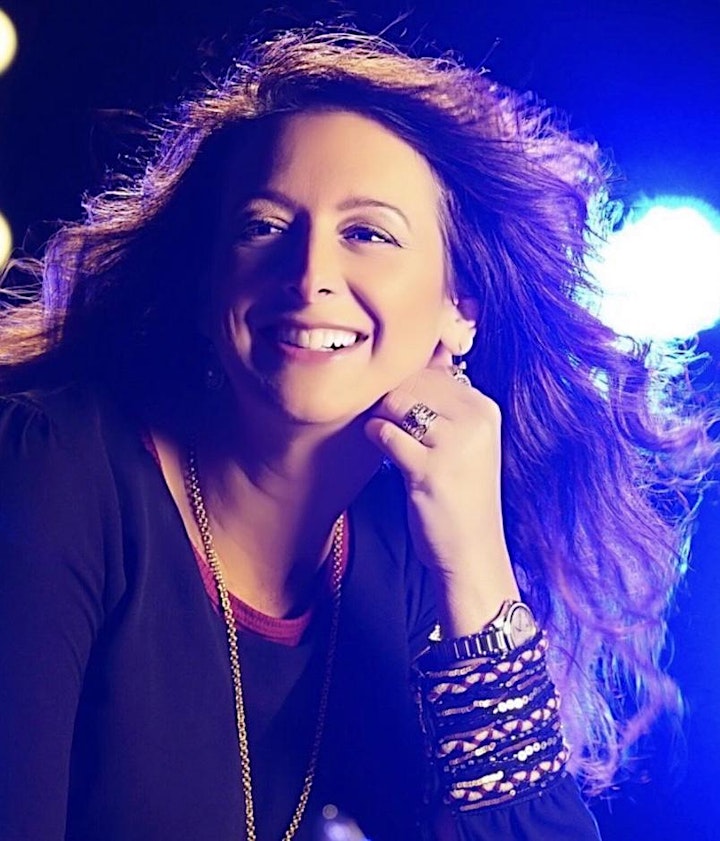 Anna Nuzzo is an acclaimed Catholic Singer, Songwriter, and Shalom World TV Host. She has been blessed to sing in many parts of the world including the Holy Land, Italy, Trinidad, Canada, and the USA.
Anna has also sung in concert in Carnegie Hall in New York. She's been singing professionally for over 20 years and credits her Marian Consecration in 2012 to jumpstart her Music Ministry.
She is known for her beautiful, heart-felt singing and inspiring Prayer Songs. She currently has 5 CDs available.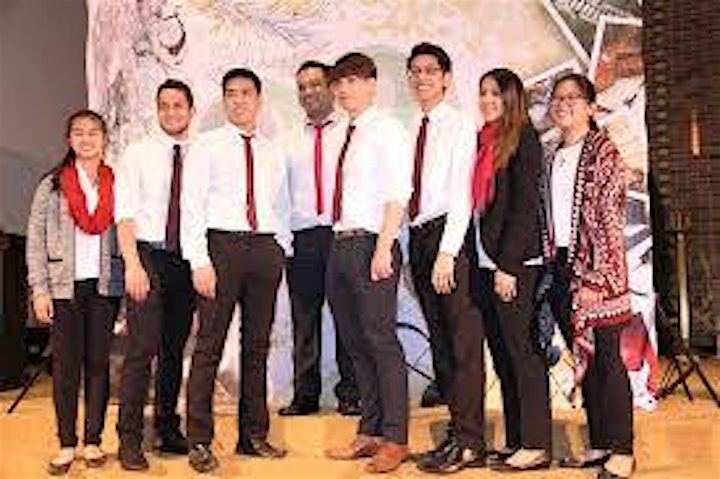 PS 98 (Psalm 98 Music Ministry) is a Young Adult Music Ministryfrom Vancouver who Evangelize, Praise, and Proclaim God's Words by way of Music, and Speaker Tour engagements. Their mission is to help the youth develop their time, talents, and treasures in order to follow Christ, by actively living the Faith and in communion with the Catholic Church.
Members of PS 98 performing for the Opening Mass are:
Pianist and Vocalist: Michelle Escudero
Rhythm Acoustic Guitarist & Lead Male Vocalist: Raphael Agunod
Lead Female Vocalist: Maria Luz Legayada
Back Up Vocalists: Bianca Leoncio, Julia Leoncio, Matthew Leoncio, Beatriz Felix, Gillian Padawan, Rein Vergara
Overall Co-ordinator:Maribel Agunod
Seminarians from the Seminary of Christ the King and Redemptoris Mater Seminary will once again be the volunteers at the Conference. We are so Blessed to have Paul Vo (the Emcee), Jeremy King, Peter Van Leeuwen, and Matthew Longlois from SCK and From RM: Ezequiel Medina, Juan Zuniga, Medard Kamanzi, Pedro Figueroa, Pedro Reyes Desena, and William Mancao.
Please introduce yourselves to them and pray for them as these fine young men will be your future priests!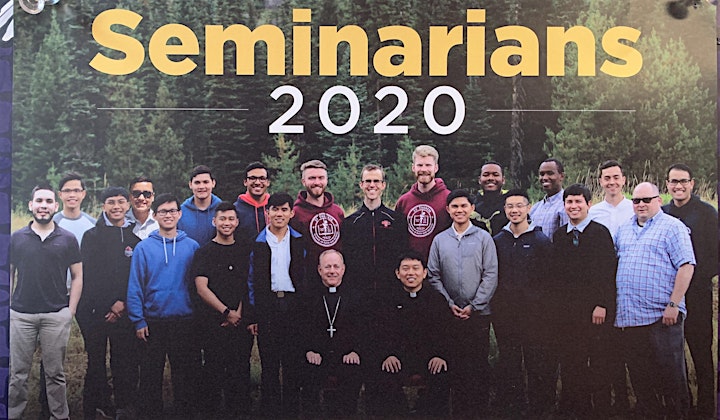 Thank you Fr. Richard Au, STL for offering Canadian Martyrs Church for the Marian Conference.
Free parking and easily accessible by public transportation.
Koko
MARIAN CONFERENCE 2020 CONFERENCE SCHEDULE
THURSDAY, JANUARY 16
Healing Mass and Service at St. Patrick Church, 2881 Main Street, Vancouver @ 7:00pm with Fr. James Blount, S.O.L.T.
SATURDAY, JANUARY 18
8:30am Doors open - Exhibitors and Vendors welcome you
9:30am Opening Mass for Conference Main Celebrant: Fr. John Horgan
Homilist: Fr . James Blount, S.O.L.T. Mary, Mother of Mercy in the End Times, Part 1
Music, Song, and Responsorial Psalm: Psalm 98
Housekeeping Remarks
10:15am Ave Maria - Anna Nuzzo.
Rosary - Joyful Mysteries - Fr. Chris Alar & Anna Nuzzo
10:30am Fr. Joseph Aytona, CPM - The Holy Rosary: Weapon for Our Times
11:15am Fr. Peter Prusakiewicz, CSMA - The Virgin Mary and the Angels
12:00pn Lunch
1:00pm Fr. Chris Alar, MIC - Mary, the Mother of Mercy (Part 1)
1:45pm Fr. Joseph Aytona, CPM - Our Lady: Queen of Clergy for the Renewal of the Church
2:30pm Fr. Peter Prusakiewicz, CSMA - The Power and Love of St.Michael the Archangel .
Investiture of the St. Michael Scapular
3:15pm Anna Nuzzo - Divine Mercy, Marian Consecration and concert
4:00pm Announcements, Door Prizes, Free Will Love Offering
Dinner Break
5:00pm Parish Vigil Mass in Mandarin (optional)
6:00pm Fr Chris Alar, MIC, Mary Mother of Divine Mercy, Part 2
6:45pm Fr. James Blount,S.O.L.T. , Mary, Mother of Mercy in the End Times, Part 2 and Healing Prayers
7:30pm End of Conference.
THANK YOU FOR ATTENDING
May GOD BLess you, and may MAMA MARY enfold you under Her mantle of Love
SEE YOU AT THE NEXT CONFERENCE - DATE TBA.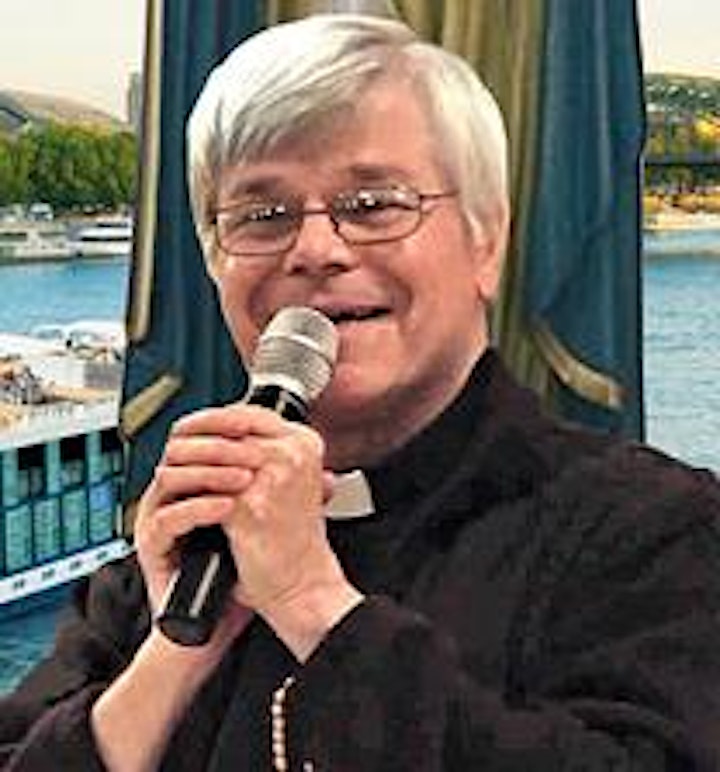 PRE-MARIAN CONFERENCE HEALING MASS & SERVICE
Fr. James Blount, S.O.L.T. will be celebratimg a Healing Mass at St. Patrick Church, 2881 Main Street, Vancouver on Thursday, January 16 at 7:00pm.
Homily: The Virgin Mary in the Kingdom of the Divine Will
All welcome to attend. A Free Will love offering will be collected to defray costs.
*PRIESTS AND RELIGIOUS BROTHERS & SISTERS ARE WELCOME TO ATTEND AS NON-PAYING GUESTS OF MEDIATRIX CONFERENCES*
Tickets are Non-Refundable
Available at the door on the day of the event for $60/pp - depending on availability.
* CONFESSIONS AVAILABLE THROUGHOUT THE DAY in three locations (depending on availability of Confessors)*
*ADORATION AVAILABLE FROM 10:00am to 4:00pm.*
A FREE WILL LOVE OFFERING WILL BE TAKEN TO SUPPORT FUTURE INITIATIVES OF MEDIATRIX CONFERENCES. WE ARE A PRIVATELY FUNDED, INDEPENDENT RELIGIOUS NON-PROFIT ORGANIZATION AND DO NOT RECEIVE ANY COMPENSATION FROM THE CHURCH NOR THE GOVERNMENT. WE DEPEND SOLELY ON THE KINDNESS AND GENEROSITY OF MARIAN DEVOTEES TO SURVIVE AND CARRY OUT OUR LADY'S WORK.
THANK YOU FOR YOUR BENEVOLENCE AND FOR BEING A BLESSING!
PLEASE REGISTER YOUR NAME, EMAIL/CONTACT INFORMATION AT THE MEDIATRIX CONFERENCES TABLE IF YOU WOULD LIKE TO BE ON THE MAILING LIST FOR FUTURE CONFERENCES, RETREATS, SPEAKING ENGAGEMENTS, and SPECIAL MASSES.
YOU CAN ALSO EMAIL YOUR INFORMATION TO:
MediatrixConferences@gmail.com
COMMENTS, SUGGESTIONS, and FEEDBACK are also welcome.
NO PERSONAL RECORDING OF THE CONFERENCE IS ALLOWED. THANK YOU FOR RESPECTING THIS REQUEST.
UNAUTHORIZED MATERIAL may be distributed at the Conference without prior approval of Mediatrix Conferences.
FOOD CONCESSIONS provided by BLD (Bukas Loob Sa Diyos) - Open Your Heart to the Lord. Available in the Main Parish Hall. Proceeds will go toward the BLD Youth Ministry and their activities.
Attendees are also invited to bring their own food and beverages.
Many eateries are a 5 minute drive away on No. 3 Road and at the food court at Richmond Centre.
Childminding will not be offered at this event.
VENDORS & EXHIBITORS
Fr. Chris Alar, MIC
Fr. Peter Prusakiewicz, CFMA
Mediatrix Conferences
Loaves & Fishes
Holy Family Catholic Bookstore
Guadalupe Gifts
Direction for Our Times
Infant Jesus of Prague
Vocations Vancouver
Serra Club
Carmelite Sisters
Communal First Saturday Apostolate
Mary's Meals
Holy Face of Manoppello
Divine Mercy Ferndale
Theodore Papadopoulos (Greek Iconographer)
Columbus Lodge
Welcome to Vancouver! One of the most beautiful cities in the world!
The Conference will be held at Canadian Martyrs Parish in Richmond, BC (part of the Greater Vancouver Rwgional District). About 10 minutes from the airport.