Description
The Vancouver Hockey Analytics Conference (#VanHAC) is the largest hockey analytics gathering on the West Coast. The conference gives the hockey analytics community a means to show new ways to think about the sport we all love. VanHAC is organized by the community for the community. Our main goal is to strengthen the hockey analytics community by providing more opportunities to share knowledge and ideas, encouraging support and education for speaking at conferences, and increasing the visibility of developers, organizations, and companies within the community.
This year will be our first ever 3 day Conference. Friday will include social activities, Saturday/Sunday will be full of talks, tutorials, keynotes, hackathon and more.

Your ticket helps us cover the costs of venues, as well as coffee and snacks for you. We aim to make zero profit on this event. Should we have any leftover money we will donate it to a local charity.

---
VanHAC T-Shirts
We have brought back t-shirts for the Vancouver Hockey Analytics Conference. These t-shirts are offered to all attendees for a cost of $25 each. They are offered in sizes from Mens Small to 2XL as well as a Womens cut from S to XL.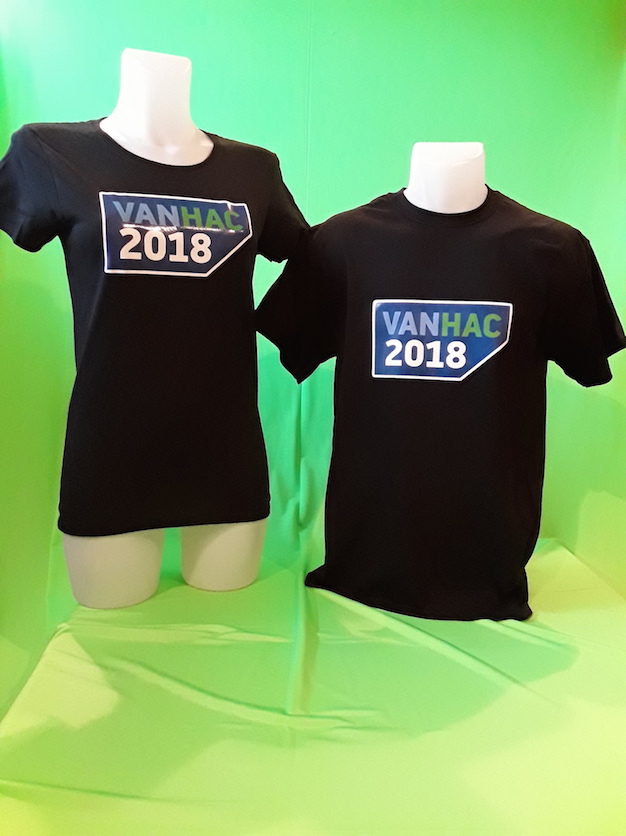 You can purchase 1 or more shirt during the checkout-process. T-shirts can also be purchased through josh.weisbock@gmail.com. All t-shirts orders must be in 2 weeks before the conference.