Description
Building a Global E-Sports Hub : Vancouver's opportunity for growth and expansion
In 2018, Vancouver BC Canada hosted a six-day International DOTA 2 championship to sell-out crowds and became home to the Vancouver Titans—one of the 20 professional teams in the global Overwatch League. Since then, we have seen rapid growth in the Vancouver ecosystem. Everything from bespoke event space events and training to technology platforms and mobile solutions
Fireside Keynote: Insights from Esports investors Ryan Wang and Arjun Metre
The Vancouver esports panel will discuss the current state of affairs and how industry, government, associations and education facilities are working together to build a strategy that will include infrastructure, government policy, training , and technology
3:45-4:00 Attendees arrive
4:00 - 4:05 Vancouver mindfulness meditation before esports event
4:05 - 4:10 Michael Drake from Tourism Vancouver opens Vancouver, the Centre of the E-Sports World and introduce Keynote
4: 10 – 4:30 – Keynote: Ryan Wang Investment Trends in Esports (incldues Q+A)
4:30 – 4:40 – Daniel Japiassu presents "Game On" The Esports Family Experience
4:40 – 5:00 - Esports Panel: Vancouver: Building a Global Esports Hub
Join us for our full program including our VR/AR event at 2:00pm - 3:30pm
5pm to 7pm : Official Canada Launch - Cocktail & Networking

7pm to 2am : Canada House Launch event
A Canada Music Programming with a strong presence of Vancouver Artists.
Bo Feely: Co-Founder, The home key
Daniel Japiassu; CEO , Y Dreams Global
Nancy Basi: Executive Director, Vancouver Economic Commission
Ryan Wang: Investor, Outpost Capital
Arjun Metre: Venture Investor Sports, Media & Entertainment Technology
Spiro Khouri, VP Marketing, The Gaming Stadium
Join us for an event to dive in on the e-sports world.
Ryan Wang, Co-founder and General Partner of Outpost Capital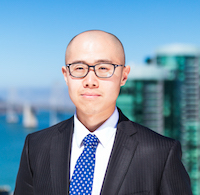 Ryan Wang is Co-founder and General Partner of Outpost Capital, a leading cross-border early stage venture fund based in San Francisco and Beijing, focusing on VR/AR, Blockchain, Gaming/Esports and new frontier technologies (Artificial Intelligence, Computer Vision, Drones/Robotics, Light field). Meanwhile, Ryan is Chief Business Officer of MOAC Blockchain, a high performance Multi-Layered public blockchain. Having a multicultural background and proven track records, Ryan oversees companies in the US and greater China with solid insights and strong connections in both markets.

Prior to OutpostVC, Ryan was a Venture Partner at CLI Ventures managing its TMT investment arm with over $200M AUM. Early in his career, Ryan has compiled a comprehensive and successful career as an investment banker at Citigroup and Societe Generale in New York City. Outside work, Ryan is a snowboarder, world explorer and collector of stylish hats.
Vancouver Panel:
Arjun Metre, Venture Investor - Sports, Media & Entertainment Technology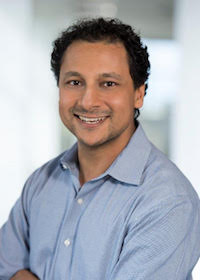 Arjun Metre is a technology-focused venture investor. He is a veteran of Intel Corporation, where he has served in various roles over the past 14 years - most recently, as Investment Director leading the media, entertainment and sports technology vertical at Intel Capital. He supported the formation of the OneTeam Collective, where he remains on the Executive Board, as well as the formation of the Emerging Technology Initiative, the joint innovation platform of the NBA & Intel Capital.
Arjun also served as Chief of Staff at Intel Capital, where his responsibilities included transaction management, strategic investments, exits and annual investment allocations. Prior to Intel Capital, Arjun led Media & Entertainment Partnerships at Intel Corporation, responsible for business development, strategic planning and key relationships across the media & entertainment segment. He has extensive startup experience with various media & tech companies and holds a B.S. in Management Science from the University of California at San Diego.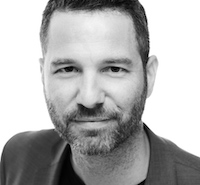 CEO of YDX Innovation, Daniel Japiassu is an accomplished entrepreneur with over 20 years of experience leading innovative technology companies. He is an award-winning producer of digital content and immersive storytelling and a renowned evangelist for Virtual and Augmented Reality.
Daniel has led YDX, previously known as YDreams Global to become a publicly listed company in Canada. Since his start as one of the partners, the company has achieved substantial revenues, expansion from Brazil to Canada and the USA and has delivered thousands of projects for several Fortune 100 companies, such as Coca-Cola, Cisco, Qualcomm, Audi, Disney, Nike, NBA and the city of Rio.
He was responsible for the conceptualization of the Company's first product, Arkave VR Arena – www.arkavevr.com - a gaming platform that brings the most immersive Virtual Reality experience to Location Based venues with a highly scalable business model.
Recently the Company launched another initiative created by Daniel, an eSports event named Game On Festival. The event is under development by YDX.
Daniel is passionate about human-centered technologies,gaming, Virtual and Augmented Realities and how the physical world is becoming smarter through digital tech.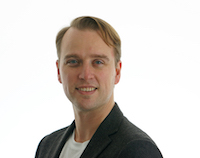 Bo Feely, Founder & COO at Home Key
Bo Feely is an operations executive, entrepreneur and retired merchant officer who found a gaming passion during long trips at sea. After a career in shipping & commodity trading, the rapid growth of Esports became too hard to ignore and in 2012 Bo co-founded the talent management agency Atomic Partners LLC. The fledgling agency became a leader in the Gaming talent space through strategic partnerships that Bo developed with industry giants such as WME/IMG and the multi platform network BroadbandTV. In 2017, Bo co-founded the Home Key in order to bring his experience representing new media talent to the next generation of esports athletes.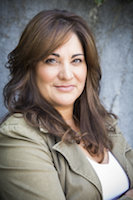 Nancy Basi, Executive Director Media + Entertainment at Vancouver Economic Commission
As Executive Director of Media + Entertainment for the Vancouver Economic Commission, Nancy works strategically to grow and support the digital entertainment and interactive industry ecosystem for the City of Vancouver and regional areas. Included in her portfolio are VFX and animation, post production, games, esports and virtual/ augmented reality. Additionally, Nancy promotes the City of Vancouver as a world-class destination for trade and investment and a city where industry talent can thrive in the screen-based entertainment sector. With her move to VEC, Nancy brought with her, 20 years of experience in the film, television and commercial industry in both physical production, visual effects and animation.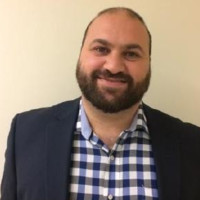 Spiro Khouri, VP Marketing, The Gaming Stadium
Spiro picked up his first controller at age 5 and never looked back. An avid game player from a young age he was able to parlay that passion into a position with EA working on the Marketing team for Need for Speed. Post EA Spiro made his way to Great Canadian Casinos and in December of 2016 opened Canada's first esports lounge in a casino, located at Elements Casino in Cloverdale. The lounge held live tournaments, private functions and viewing parties.
In early 2018 Spiro joined local group Myesports Ventures Ltd. as a Partner and VP, Marketing with the goal of building the first dedicated esports arena in Canada. The Gaming Stadium will open in Vancouver in May of 2019 and will host daily tournaments as well as leagues and private functions. Spiro is an esports junky and wishes to continue to explore new and exciting ways to grow the industry.
Event Partners: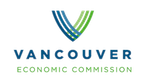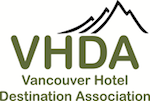 Tourism Vancouver is a destination marketing organization and business association representing approximately 1,000 members in tourism and related industries/activities. Our purpose is to effectively market Metro Vancouver as a destination for leisure, meeting and event travelers. Our goals are to attract visitors to the region, encourage them to stay longer and ensure they return.
The global VR/AR Association reaches 55 countries arounnd the global and it supports the growth of the VR/AR ecosystem. VRARA Vancouver is dedicated to supporting and strengthening BC's position as a global leader in immersive technology and to elevate t. Fnd the VRARA Vancouver on Twitter, Facebook, and Instagram.
Creative BC brings a strategic and integrated approach to the growth and development of the province's creative industries. They provide professional expertise and business support to strengthen BC's motion picture, interactive digital, music and publishing sectors. Our programs, services and investments act as a catalyst to help these sectors realize their economic and creative potential and to contribute to the future prosperity of our province.
The Vancouver Economic Commission (VEC) works to position Vancouver as a globally recognised city for innovative, creative and sustainable business.
Vancouver Hotels Destination Association
The objective of the VHDA is to enhance Vancouver's destination awareness and increase overnight hotel stays, ensuring long-term growth and prosperity. The VHDA is made up of a group of 38 downtown Vancouver hotels who contribute to the Vancouver Destination Marketing Fund. The VHDA invests in initiatives aimed at ensuring the continued long-term growth and prosperity of Vancouver, creating value for all partners in the tourism sector