| | |
| --- | --- |
| VA/NC RUF Fall Conference 2017 | |
Event Details
Come join us for an amazing weekend with RUF at Rockbridge YL Camp outside of Lexington, VA!
What Schools will be there?
Christopher Newport University     
East Carolina University 
James Madison University 
Liberty University
Lynchburg College
Mary Baldwin College
Randolph College
Sweet Briar College  
University of North Carolina- Wilmington
Virginia Commonwealth University
Virginia Tech
William & Mary
Cost:
Cost for the conference is $100, which includes room and board. Scholarships are available! Talk to your campus minister if you need a scholarship. He will give you a special code to enter during registration, using the "enter promotional code" link. You can pay with a credit card to complete your registration online. If you would prefer to pay by check, choose the "other payment options" link and follow the instructions. You will make all checks out to RUF and give them directly to your campus minister.
T-shirt:
T-shirts are available for purchase when you register. They are dark gray, soft shirts- so comfortable! Here is the front design (stretched all the way across the chest):

And here is the back: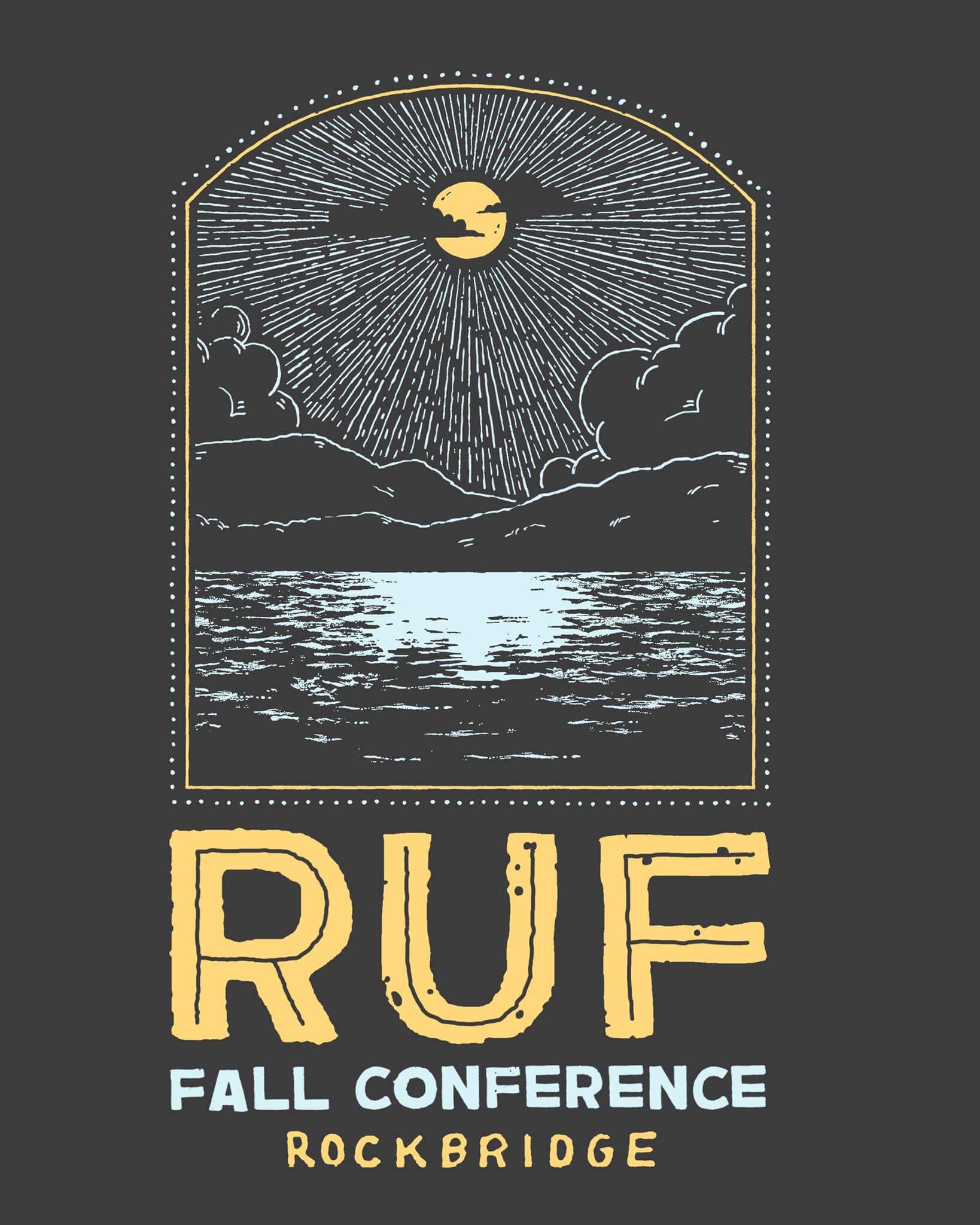 What to bring:
Clothes (bring a raincoat), Bible, notebook, linens or sleeping bag, pillow, and towel. You also might want to bring a frisbee, football, or assorted games for free time. Also, we'll take a hike together so bring appropriate shoes.
Our Speaker:

Howard Brown was born and raised in Charleston, SC and his wife Kellie is a native St. Louisan. Howard and Kellie moved to Charlotte in the spring of 2003 to start Christ Central. Before coming to Charlotte, they ministered to and led churches in Atlanta and Baltimore.
Kellie, a theater teacher at Invest Collegiate School is also the founding summer director and current executive director of the NoDa School of Arts. She is an excellent cook and enjoys wine, live music and theater.
Howard likes to go fishing, loves Clemson football, and enjoys watching movies and tv with Kellie.
Howard and Kellie have two boys, Harrison, 13 and Clark, 11. Howard holds a Master of Divinity degree from Covenant Theological Seminary and an English degree from Clemson University.
Here's a summary of Howard's messages to us:
Grow Up!!! may have been yelled at you by a family member, a friend, or even to yourself sometime in your life. What does it mean to grow up in a way that will neither put you down or let you be slack? We live and are a part of a world that demands we play a grown-up part. We will explore, recognizing our limitations, becoming a positive force for a diverse world, and being a part of building life-giving relationships. Come find out and learn more about how God gives us hope and help to Grow Up!!
1. Grow Up!!: An Invitation, Not A Slap, Colossians 1:9-14
2. Grow Up!!: IAdmit You're Wrong, Genesis 2:25-3:21
3. Grow Up!!: Diversify Your World, Matthew 10:8-27
4. Grow Up!!: You Still Don't Know Everything Ephesians 4:1-24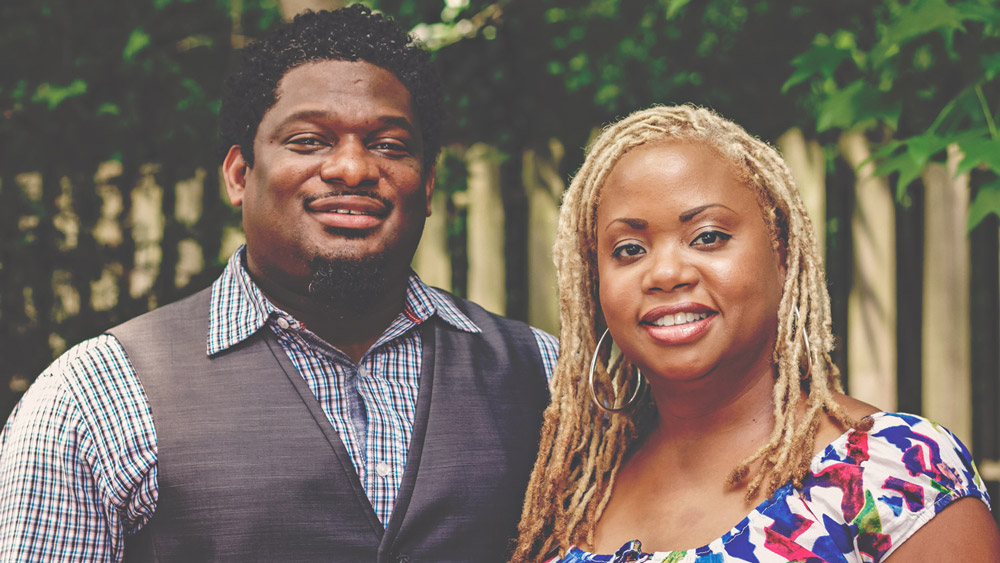 Tentative Schedule:
Friday, Oct. 6
7:30-8:30 PM Registration
9:00-10:15 Large Group
10:15-11:00 Small Groups

Saturday, Oct. 7
8:00-8:45 Breakfast
9:00-10:30 Large Group
10:30-11:30 Small Groups
12:00-12:30 Lunch
12:30-5:30 Free Time!
6:00-6:45 Dinner
7:00-8:30 Large Group
8:30-9:00 Small Groups
9:30-10:30 Trivia Competition
10:30-12:00 Campfire and S'mores &/or Dance Party

Sunday, Oct. 8
8:00-8:45 Breakfast
9:00-10:30 Large Group
10:30-11:30 Clean up and Go Home
Have questions about VA/NC RUF Fall Conference 2017?
Contact RUF
Where

Rockbridge Alum Springs YL Camp
170 Spring House Rd
Goshen, VA 24439


Organizer
RUF
Although RUF is sent to the campus by the Presbyterian Church in America, we welcome students from any and all walks of life. We are here for the "convinced" and the "unconvinced." Students from a wide variety of church and religious backgrounds are involved in RUF on over a hundred campuses in the United States. But what is unique about RUF? Read More!
VA/NC RUF Fall Conference 2017