About this Event
Draw along the Master Vincent Van Gogh ... while getting relationship and dating advice from the Best looking Famous Dead Artist.
Based on the letters of Vincent to Theo and the Memoir of Adeleine Ravoux. #VGFY has traveled the world changing lives 1 portrait at a time.
Winner of the marketing award in the 2018 Orlando Fringe Festival
Winner of the Inaugural Spirit of The Fringe in the Cincy Fringe 2018.
Shortlist for the Edinburgh Fringe Sustainable Practice Award 2017: the award for sustainability at the world's largest arts festival.
June 2019: Colfontaine: A New Yorker in the footsteps of Vincent Van Gogh | The local chain of the Mons Borinage region
2020 activities:
#vgfy spawns "Van Gogh Vegan" on 1-20-2020 in Philadelphia.
Walk With Van Gogh Experience in NYC January thru May to get ready for the 79 Kilometer Walk in Belgium in September, 2020.
#VGFY at The Met -January thru May
Joshua Tree and San Francisco March 18-24
#VGFY in Amsterdam May 28
#VGFY in Belgium June 1-7 Doudou Mons Festival. /
#vgfy September: Van Gogh's 79 Kilometer pilgrimage walk 140 anniversary Cuesmes To Corrieres.
EDINBURGH 2019 Audience Reviews
Anna Johnson
What a wonderful experience!
I went to see Vincent Van Gogh on Saturday 23rd August with my Mum.
We both came away feeling incredibly moved and inspired. Evident how much research went into the making of this show. And how much love. Easily one our favourite experiences of the Fringe.
If ever you find yourself looking for a truly immersive performance, we couldn't recommend this one more.
Keep doing what you're doing Walter, it's wonderful!!!
Taylor Funnell
I have been talking to Walter for about 3 months now he is a wonderful human and his show is the best van Gogh show out there. I have been to the show 4 times this year and I just think its wonderful I like how you can make art while learning about Vincent's life I definitely Recommend this show to everybody.
Chris Wilkins
Moving, sweet and memorable - the sort of left field experience that perhaps is only possible in Edinburgh. I'd highly recommend a visit to this uniquely intimate event. Thank you, Walter, for sharing your passion and insights into an artist we all think we know - but was actually much more complex than the familiar caricature.
Dana Serfaty
Watched #vgfy on my last day in Edinburgh and loved it so much, wished I could watch it again.
Special and unique piece, sensitive and beautiful performance ♡
Niall
A really enjoyable, arty and informative hour spent in wonderful company. Vincent (or Walter) is very entertaining and his show is a hidden gem. Can't recommend it highly enough. Go for the art and stay for the entertainment!
Aunt Ellie
Vincent was alive in Walter. The artist that inspires us all so much met his match in the equally inspirational artist, Walter Deforest. Incredibly moving and informative, and great fun too, unleashing you're inner artist. If you see any free show at the Fringe PLEASE make it this one, it's what Vincent would have wanted.
Daniel Perez
☆☆☆☆ A Hidden Gem
What a delightful surprise this show was. Intimate both in its staging and delivery, the audience sit at a small painting workshop along with Vincent (Walter DeForest), as he beautifully narrates his life story. DeForest brings a casual passion to the character, always real but never overwhelmingly so, a perfect balance to sway his (sadly sparse) audience and take them for a ride down memory lane. In a quieter venue and with a more welcoming stage, this show would be an absolute hit. Totally recommended!
Chris Davis
You will be so happy you came upon this show! The performer really embodies the spirit of Van Gogh, you learn a lot about his life, AND you even may pick up some artistic ability too. The performer Walter really throws himself into the role and disappears, at times I felt like I really was listening to Van Gogh. He makes many salient points about how we treat artists today, and how we treat art in general. A beautiful show, highly recommend it, for ALL ages.
David
A brilliant show on the 4th. An excellent & natural performance. Combining a little art therapy with an entertaining delivery, I recommend this show unreservedly.
http://fringereview.co.uk/review/edinburgh-fringe/2019/van-gogh-find-yourself-vgfy-2/
Review Edinburgh August 2019:
http://fringereview.co.uk/review/edinburgh-fringe/2019/van-gogh-find-yourself-vgfy-2/
No Proscenium April 2019::
https://noproscenium.com/the-unconventional-van-gogh-find-yourself-still-searches-for-its-final-form-review-423bc1abab1e
Air BnB Experience @ The Met & MoMa "60" 5 Star Reviews
https://www.airbnb.com/experiences/87407
Film Festival in Austria September 2019
https://youtu.be/5ccJVQdCYAA
BS, Communications. St. John's University NY.
William Esper Studios Meisner Technique.
Clown coaching with Carol Sirugo
Acting coach Pamela Scott 20 years..
http://pamelascott.org/privatecoaching.html
https://www.instagram.com/vangoghfindyourself/
https://www.facebook.com/vanGoghFindYourself/
Performing #VGFY around the world since 2016.
World Record for Most Portraits in 12 hours to raise awareness for mental health and the Charity Support in Mind Scotland.
4 years in a row.
https://www.supportinmindscotland.org.uk/pages/search.aspx?q=deforest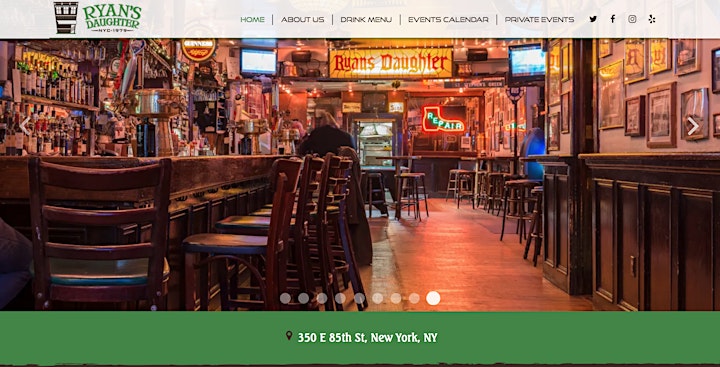 https://www.facebook.com/vanGoghFindYourself/posts/3375038552537204