Description
Calling all Vampires, Werewolves, Zombies, and all of the Creatures of the Night! Join us for a night of gothic revelry and entertainment! A night filled with dancing, dark and elegant costumes, creepy crawling creatures, devilish snacks fit for a Vampire's fangs to dig into and more! Victims are also welcome for we all need to feed! Full Circle Brewery has some of the finest craft beers in the Central Valley! With guest hosts from PrittyVamp & The Beast, a TV show featuring independent horror, sci-fi, suspense, and mystery films! Tickets only $15 per person!
* MUSIC DJ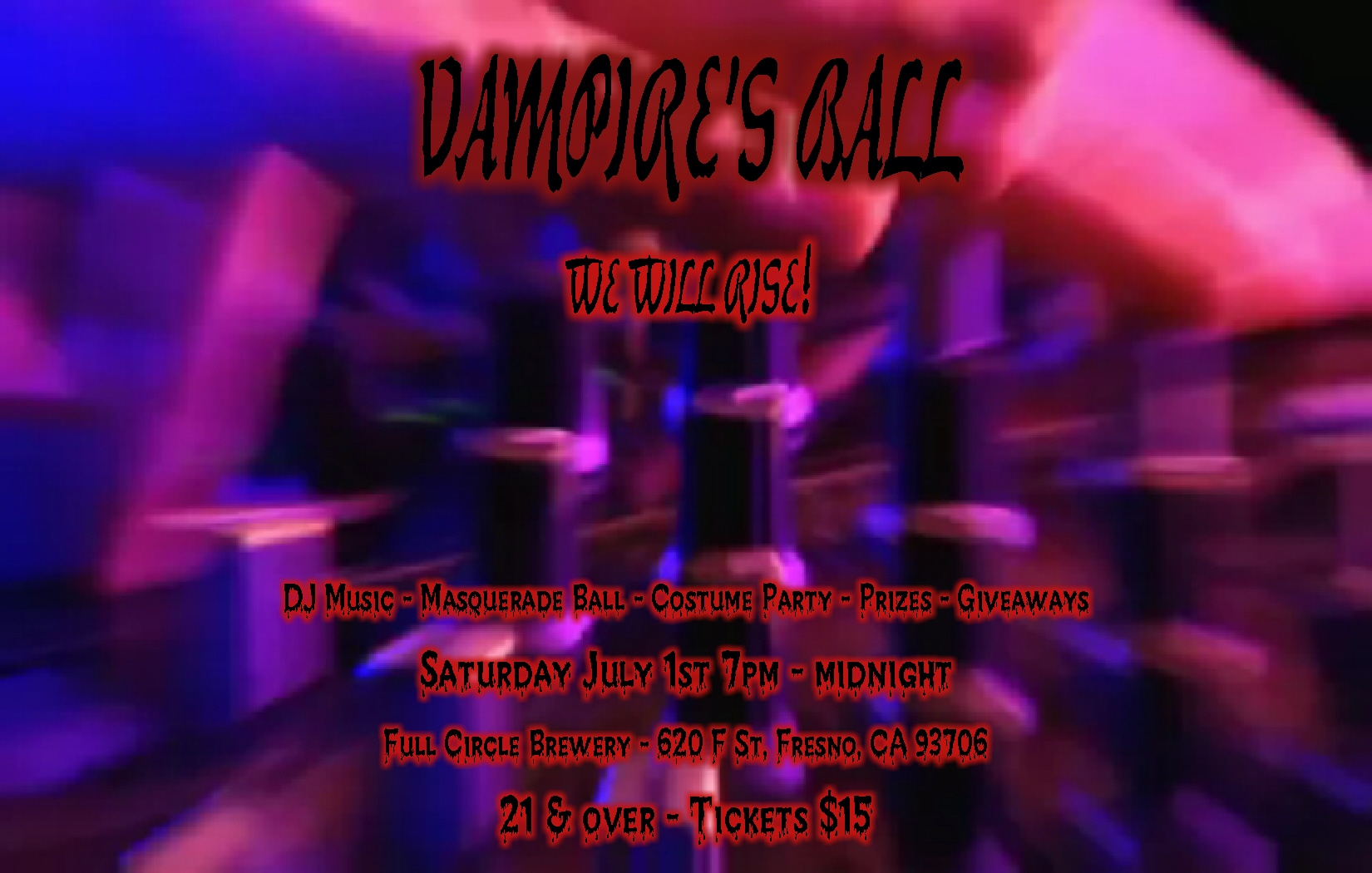 * MASQUERADE BALL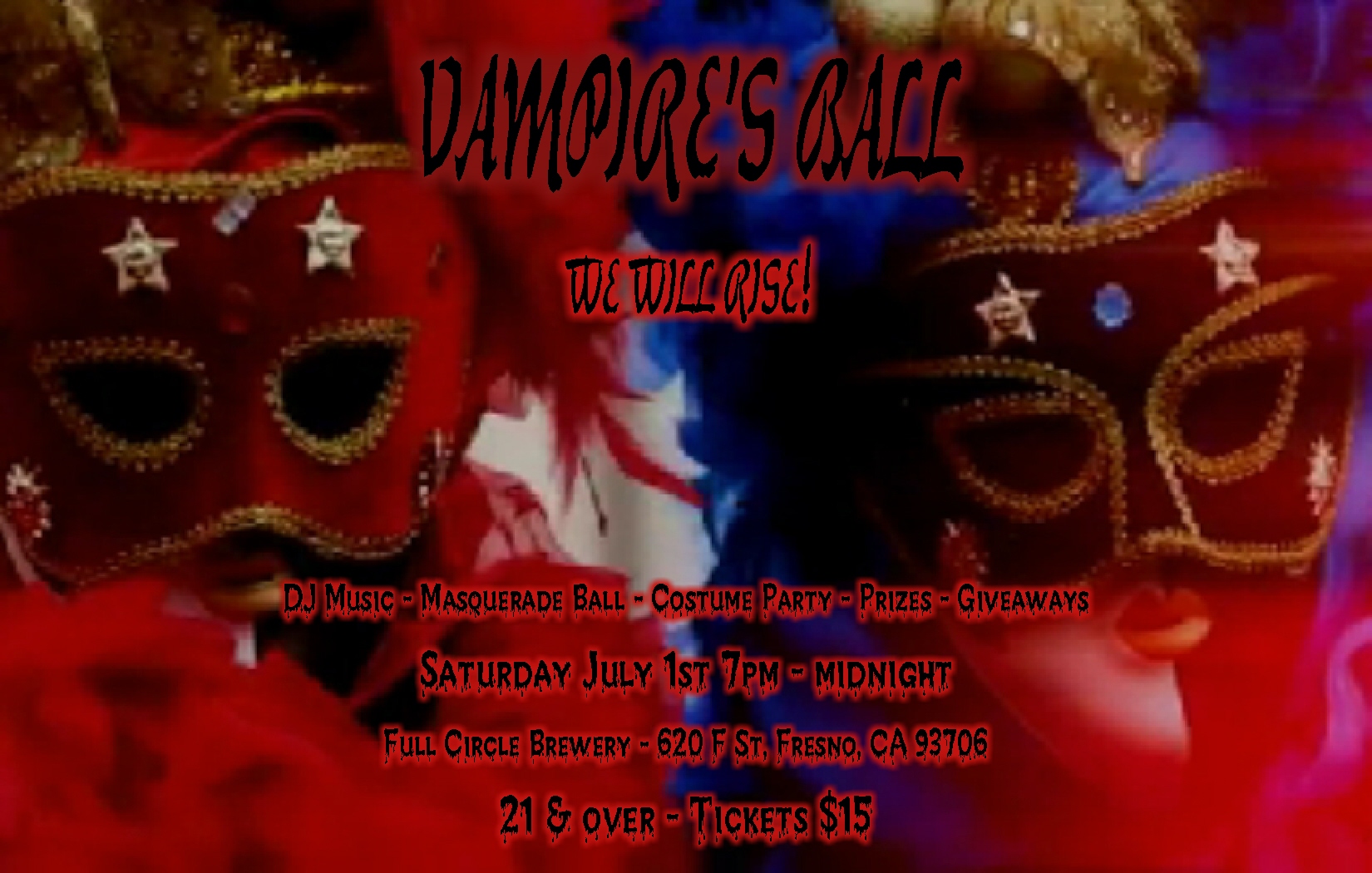 * COSTUME PARTY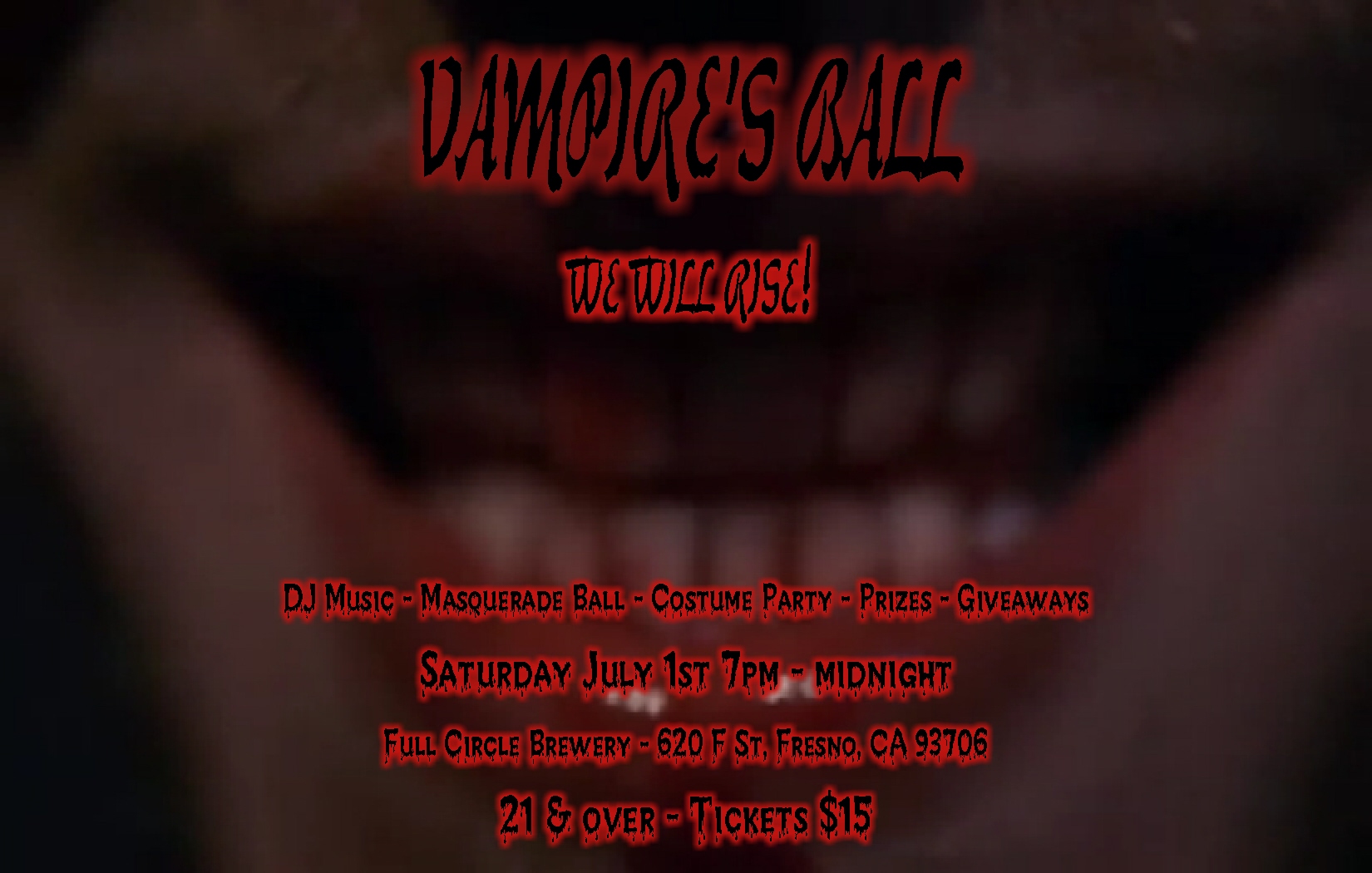 * FULL CIRCLE BREWERY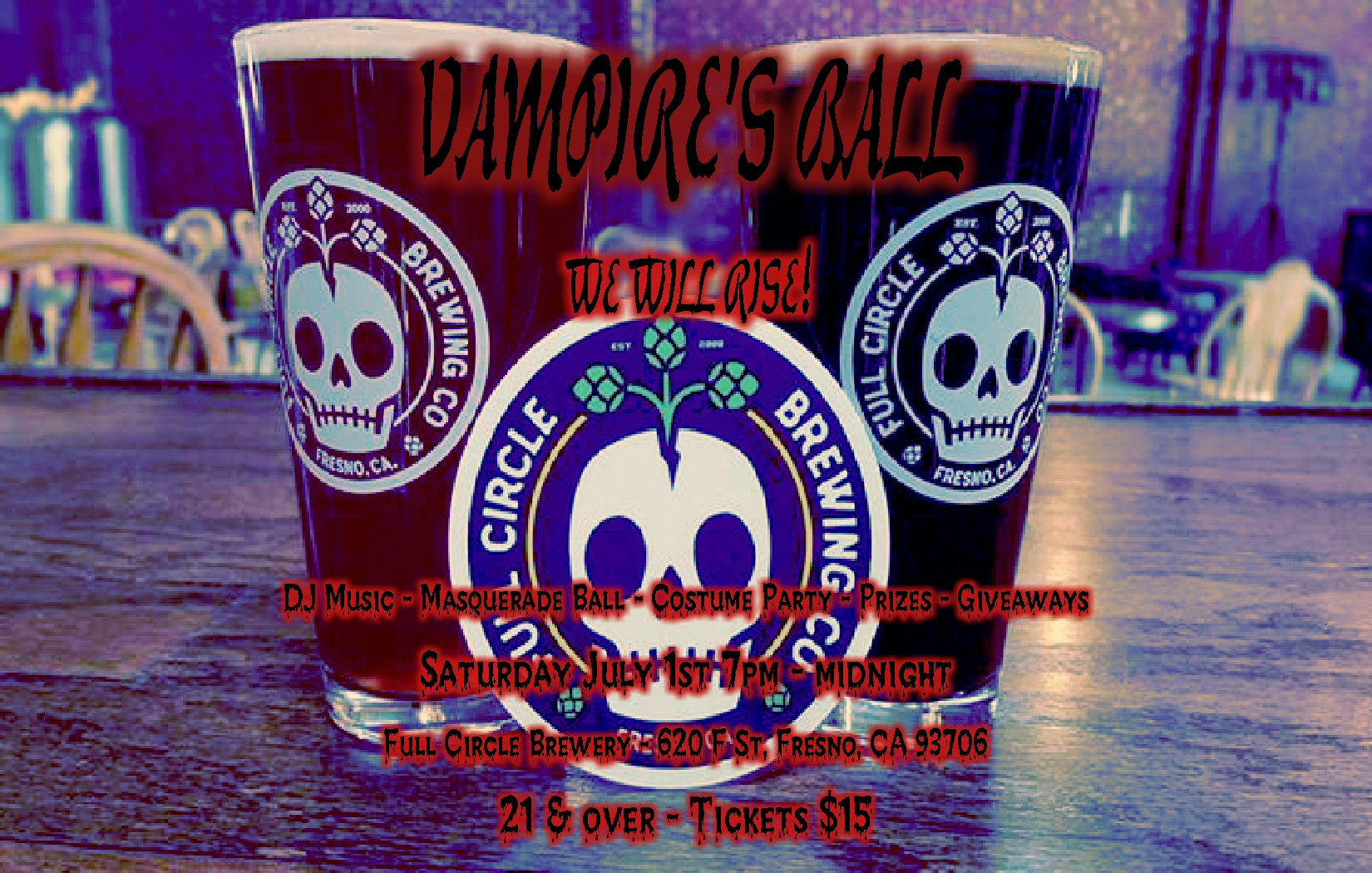 * WE WILL RISE!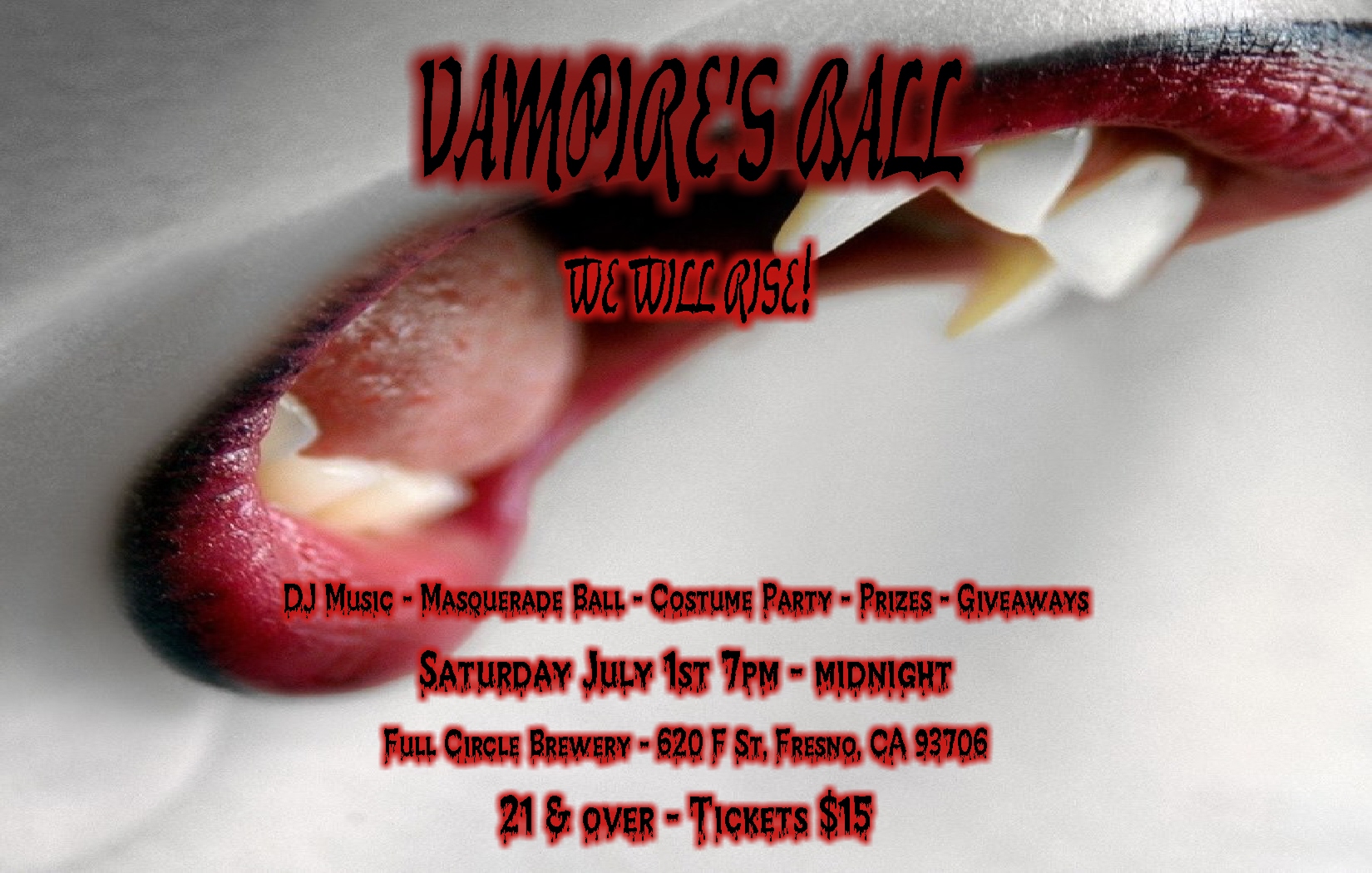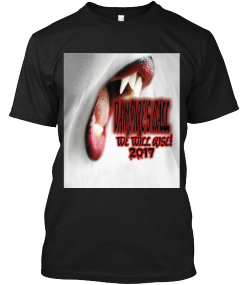 Vampires Ball at Full Circle Brewery
$20.99
We partnered with Teespring to create some awesome merchandise for this event. Show your support and look good wearing it. Check it out!