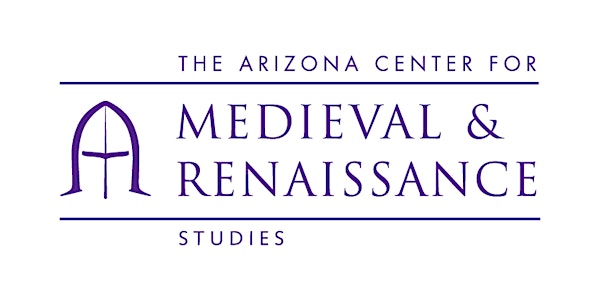 Vampire Lore from Transylvania to Ancient Peru
When and where
Location
The Poisoned Pen 4014 North Goldwater Boulevard #101 Scottsdale, AZ 85251
Description
"Vampire Lore from Transylvania to Ancient Peru"
Presented by Sharonah Fredrick
Assistant Director, ACMRS
Open to the public - $10 at the door - Refreshments will be served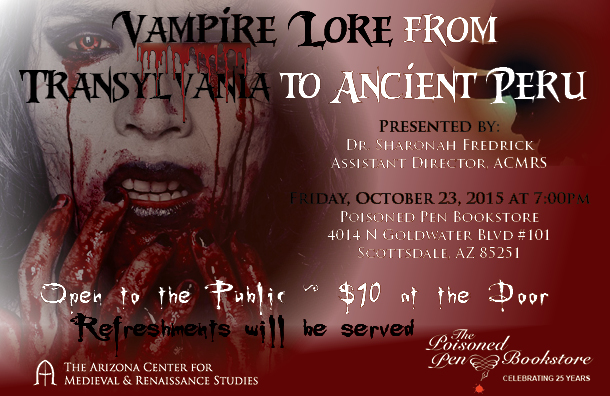 From the historical Vlad Tepes, the bloody count of Transylvania's Early Modern period, to the fanged deity Ai Aipec, sacred icon of Peru's pre-Incan Moche kingdom, the vampire phenomenon has captured humanity's morbid fantasy. Chronology and geography notwithstanding, the vampire is sometimes imagined nightmare and sometimes embroidered historical fact/fiction. "Undead" characters of the male and female varieties literally haunt the global imagination. Sixteenth-century noblewoman Elizabeth Bathory drank peasant blood to maintain her youthful appearance; and the feared Kharisiri demon of the Bolivian Altiplano sucked the life-essence from Aymara children. These tales indicate class and religious conflicts whose actual histories surpass any horror story. Join us for a spooky evening where we search for the real-life meanings beyond the supernatural, the historical role that the fictional "vampire" played in the collective imagination of medieval and Early Modern peoples, and for a discussion of contemporary versions of the older, and chilling, legends.