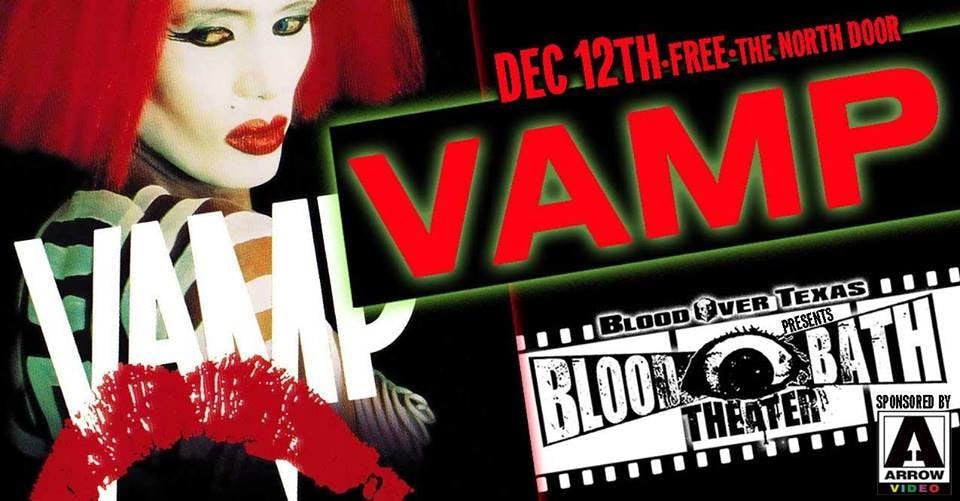 About this Event
The December screening of Blood Bath Theater (our monthly horror screening sponsored by Arrow Video) is VAMP!
The incomparable Grace Jones vamps it up in the cult horror comedy, Vamp (1986). Also featuring Keith (Chris Makepeace from Meatballs) and AJ (Robert Rusier from A Nightmare On Elm Street 2: Freddy's Revenge). Vamp delivers laughs and scares with the added bonus of vampy sexy appeal. It's also our contributor Brian's birthday pick so come celebrate with us!
This high definition transfer is offered by Arrow Video. See it on the 25 foot wall of The North Door. We also recommend getting the Blu-ray to add to your library but more so because of the tons of extras! Link: http://www.arrowvideo.com/product/vamp/746
Doors: 8pm • Vampy-themed Pre-show: 9:00-9:30pm • Movie: 9:30pm
The screening is FREE and is shown in a dark and quiet movie watching enviornment!
18+ • Food available from Pueblo Viejo Tacos (inside the venue) • Drink Specials
Arrow Video is one of the leading film distribution companies releasing new and restored films for hororr fans (and others) to enjoy. They have an impressive library of releases and we highly recommend liking, following and buying. Check out their library at www.arrowvideo.com.