Description
Register today for the first Elevator Pitch Competition Semi-Final on Monday, October 14! This exciting, fast paced competition will give you the opportunity to describe your idea/product in a 90-second pitch!
The candidate winning first place in the FINALS of IIT's competition will gain an automatic entry to the National Elevator Pitch Competition during the National CEO Conference, October 31 - November 2, at McCormick Place. The winner of the National Competition will be awarded $3,500 and have a special feature in the CEO Newsletter and website. For pitch guidelines and more information click here.
In addition to networking, you can learn more about the CEO Club at IIT, a student group where potential entrepreneurs can always be inspired and connected to successful entrepreneurs.
This event is not just open to contestants, we welcome everyone to attend - come cheer & vote for their favorite pitch!
Competition Schedule:
Semifinal at MC, IIT Tower 13th Floor Student Lounge: Monday, October 14, 2013, 6-8 pm
5:45 - 6:15 Reception + Refreshments + Mix & Mingle
6:15 - 6:45 Welcome + Words from CEO Club + Introducing of Judges
6:45 - 7:20 Rules & Pitch
7:20 - 7:30 Judges Deliberate
7:30 - 8:00 Winners Announced + Networking
Semifinal at DTC, 565 W Adams Room 370: Tuesday, October 15, 2013, 4-6 pm (Entrance for Registration)
Final at MC, IIT Tower 13th Floor Student Lounge: Wednesday, October 23, 6-8 pm (Registration for Audience Ticket)
Winners of each Semifinal Round will compete in Finals.
Awards for Finals:
First place: $500 Elance Credit + Full access to the National CEO Conference ($200+ value) + entry to the National CEO Elevator Pitch Competition with a chance to win up to $3,500

Second place : $250 Elance Credit

Third place : $250 Elance Credit

People's Choice Award: Ticket to the National CEO Conference ($200+ value)
The National CEO Conference will be held October 31-November 2 at McCormick Place in Chicago.
Seats for this event are limited and are available on a first come, first served basis. Register and confirm your spot now!
Sponsor: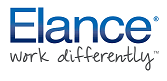 This Elevator Pitch Competition is proudly sponsored by Elance. Lauched in 1999, Elance is an online staffing platform. Serving both businesses and freelancers, they connect both parties through their system. Winners of this competition will win Elance credits.
Organizer of Value Proposition in 90 Seconds - Elevator Pitch Competition at MC
The IIT Entrepreneurship Academy can help make your business idea a reality.
A university-wide initiative, the Entrepreneurship Academy invites you to join our network of entrepreneurs and people interested in learning more about startup businesses. Our purpose is to advance the spirit and understanding of entrepreneurship on a variety of levels.
Whether you are pursuing a minor in entrepreneurship, listening to an industry leader at one of our exclusive events, or taking advantage of our networking opportunities, our goal is to connect you with the people and resources that can help make your business idea a success.
Our Google+ community is the best way to stay up-to-date on our programs and events. We are working to create a space for ideas to develop and networks to grow. Follow the IIT Entrepreneurship Academy today for the latest resources, news, and advice from fellow community members.