Description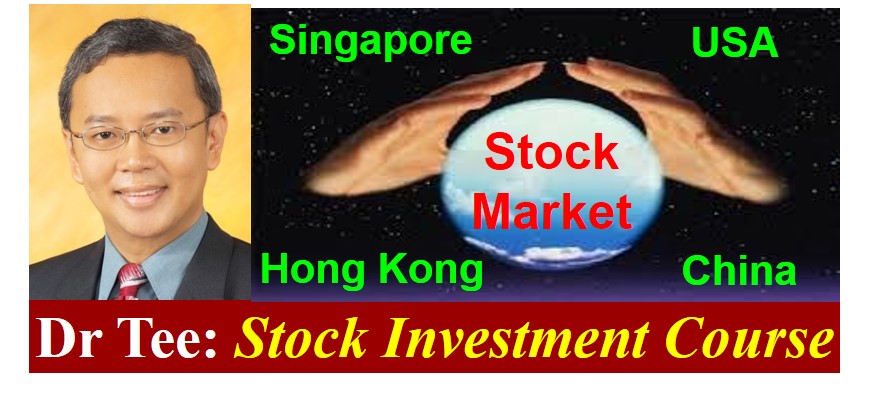 1-day Investment Workshop (FREE, worth $500) by Dr Tee:
Global Market Outlook 2020 with 10 Winning Strategies
Date: 22 Jul 2020 ( Wed )
Time: 6:30pm – 10:00pm (Stock diagnosis for early birds starts from 6:30pm)
Venue: CGS-CIMB Securities Investment Center, 50 Raffles Place, #01-01 Singapore Land Tower, Singapore 048623 (Raffles Place MRT Exit B)
Workshop Program Outlines
6:30pm–7:00pm
Stock Diagnosis for early birds (What to Buy, When to Buy/Sell)
7:00pm–8:00pm
Topic 1: Global Stock Market Outlook
(Singapore, US, Hong Kong, China)
8:00pm–8:30pm
Topic 2: Screening Strategy for Global Giant Stocks
8:30pm–9:30pm
Topic 3: Investment Clock
(Stock, Property, Commodity, Forex, Bond)

Investing Master, Jim Rogers' open secret of success is "Buy Low Sell High", but how low is considered low? The world's richest investor, Warren Buffett, has a famous saying of "Be greedy when others are fearful", but how fearful is considered too fearful?
This 1-day investment workshop (worth $500, FREE for readers of this flyer) will explore the global stock investment opportunities (Singapore, US, Hong Kong, China, Germany). Dr Tee will share the investment clocks (timing of entry / exit) and secrets of making money in 5 major investment markets (stock, property, commodity, forex & bond). Workshop audience in the past few years have benefited from the sharing, recent examples (see evidences of public blog in www.facebook.com/ein55) are over 145% gains from the successful predictions of golden entry points for China SSEC index (A50 ETF) at 2000 points (to the last high of 5000 points) and SMRT at $1 (to the last high of $1.80)
This is NOT a marketing preview nor sales talk, you will learn REAL and SOLID stock trading and investing knowledge in 1 day. Free seats are limited for this popular program. ACT NOW to learn more!

What Will You Learn
1) Master the investment clocks with entries and exits of different asset classs ( Stocks, Properties, Commodities, Forex, Bonds)
2) Investing strategies for both bearish and bullish markets, understanding the true impact of US Interest Rate Hike, China Economy Slowdown, Oil & Gas Crisis, Global QE.
3) Unique long-term investing strategies to outperform portfolio return of global funds.
4) Advanced Shorting techniques for short term traders to gain potential profit from falling stock market.
5) Generate consistent Passive Income with REITS and real property.
6) Methods of Spring Cleaning for own stock portfolio to eliminate junk stocks without any hope.
7) Time for global financial crisis in near future to buy best blue chips safely and cheaply.
8) What to buy(stock screening), When to buy/sell (buy low sell how), How muchto buy/sell (risk management) – various case studies of opportunities for trading and investing.
9) Fundamental Analysis (FA) + Technical Analysis (TA) + Personal Analysis (PA), integrated with unique Optimism Strategy developed by Dr Tee
10) Market Outlook: emerging opportunities in Singapore, US, China & Hong Kong stock markets
SPEAKER: Dr Tee Tong Yan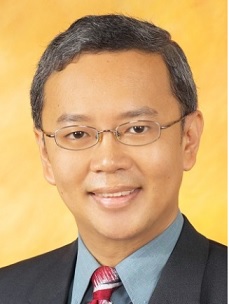 Dr Tee holds a PhD specialized in computational simulation. He possesses 18 years of trading/investing experience with in-depth knowledge in stocks and various major investment markets. He was a corporate Vice President, now the founder of a consulting firm. He has achieved financial freedom, spending most of his free time in life mission to educate the public towards the right path of investing.
He is the founder of www.ein55.com investing blog with applications of Ein55 Styles of investing, sharing his experience extensively with over 700 investment articles, conducting over 200 trading/investing seminars using FA, TA and PA methods with unique Ein55 Optimism Strategy. He is a well sought after speaker in major trading firms and various investing seminars.
3 BONUSES for Attendees:
1) Free eBook by Dr Tee on Market Outlook, complementing the program, suitable for offline reading.
2) Free stock diagnosis by Dr Tee using FTP Analysis (FA, TA, PA) based on early birds' stock of interest.
3) Free stock screener applying Dr Tee strategies to search for global stocks with strong fundamentals.

More Details

1) Ein55 Facebook
(Please click "LIKE" to get updated article on investment opportunity to your facebook)
https://www.facebook.com/ein55
2) Ein55 Graduates Video Testimonials
https://www.youtube.com/watch?feature=player_embedded&v=txH3IWPQZ4w
3) Download Dr Tee's Free eBook on Global Market Outlook
http://www.ein55.com/free-public-education-on-investment-programs-by-dr-tee