Description
Valuation 101: How to Value Your Early Stage Startup with Bob Chung, Director of Valuation Services, BPM
Do you know the value of your startup? It's in your power to shape the story of how much your company is worth and why.
Learn how crucial current market conditions and valuation methodologies are to your company's future from a top valuation firm BPM. Director of Valuation Services, Bob Chung, will share how to think more objectively and creatively about the metrics to craft your company's narrative, making it easier to define then back up the value of your startup to investors and potential hires.
Don't lose sight on how to explain the company you are building to professional investors. Bob will discuss how to be prepared for investors who may request various rights and preferences, plus valuation considerations for employee stock option pricing as you plan to expand your team.
Founders will learn:
How to protect yourself and early employees as you grow

A tactical framework for accurate valuation

Tools you need to be prepared for tough investor questions
This session is a part of an all day Lab at the Center, if you would like to learn more and attend the others, see below:
12:30 - 2:00pm Fastrack Your Startup Fundraising with J.D. Davids
2:30 - 4:00pm Decoding Asia: The Keys to Entering the Asian Marketplace
OUR SPEAKER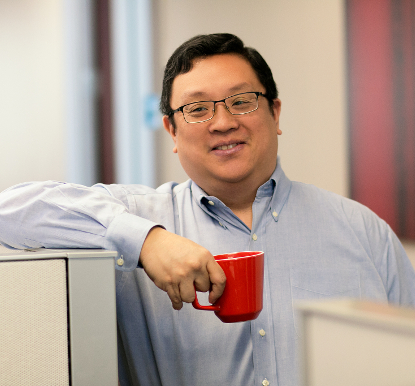 Bob Chung, Director of Valuation Services, BPM
Bob Chung is a Director in BPM's Financial Advisory Services group and has more than 15 years of business valuation experience. His engagement experience includes the execution and management of various financial analyses and valuations of public and private business entities, equity securities, intangible assets, partnership interests and restricted stock. He has performed valuation engagements for a variety of purposes, including mergers and acquisitions, initial and secondary public offerings, privatizations, bankruptcy / reorganization, financial reporting, tax planning, litigation support and strategic planning. He has performed valuations or executed transactions in a variety of industries with an emphasis on the technology sector.

Prior to joining BPM, Bob was in the Transactions Services group at PricewaterhouseCoopers where he specialized in business valuations. Prior to PwC, Bob was Chief Financial Officer of MediaRing.com Ltd., a Singapore-based provider of VoIP services and technology. While at MediaRing, he successfully led the company's initial public offering, which was the first loss-making company permitted to list on the Main Board of the Stock Exchange of Singapore. Prior to joining MediaRing, Bob was an Executive Director in CIBC World Markets' Technology and Telecommunications investment banking group in Taiwan where he focused on the semiconductor space. Prior to joining CIBC, Bob was a Director in the Technology Investment Banking group of Cowen & Company, a boutique investment bank specializing in the technology, telecommunications, media and health care industries.