Description
Get your tossing arm ready for bags, brews, and bragging rights at the annual Valley Week Bags Tournament as you toss your way to the top! Will you have the chance to gaze upon the traveling trophy for the next year?!
The Valley Week Bags Tournament gives businesses the chance to network and mingle while enjoying some friendly competition and great views of downtown from MOTOR® Bar & Restaurant's south lawn at the Harley-Davidson Museum. Bring out friends and coworkers to cheer you on, take part in lawn games, enjoy MOTOR's outdoor firepit, and welcome the fall weather. Food and drink will be available for purchase from MOTOR® Bar & Restaurant.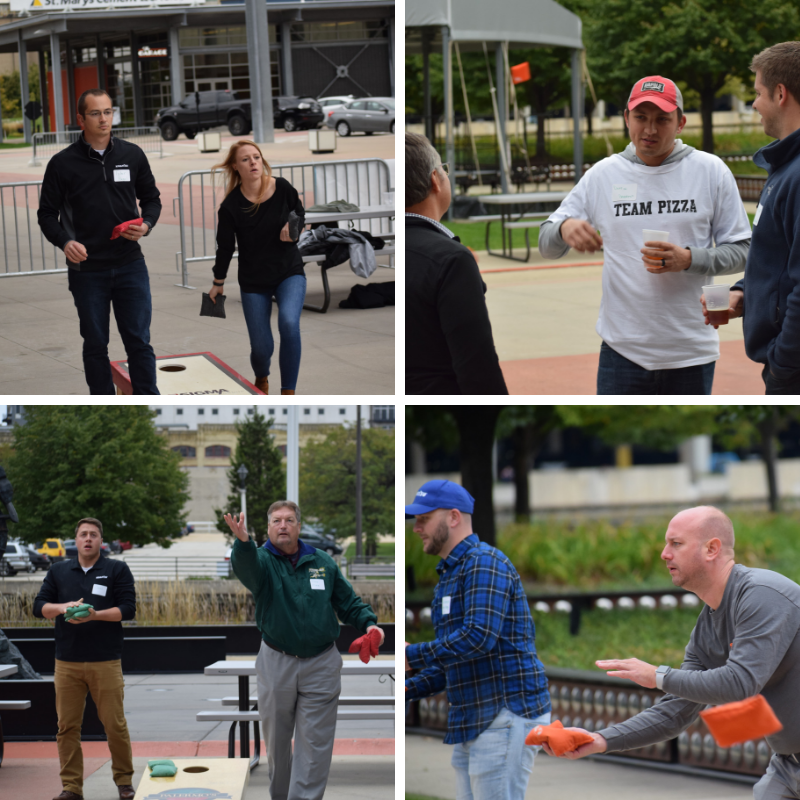 Congrats to Komatsu Mining Corp on coming in as our first place winners in 2018!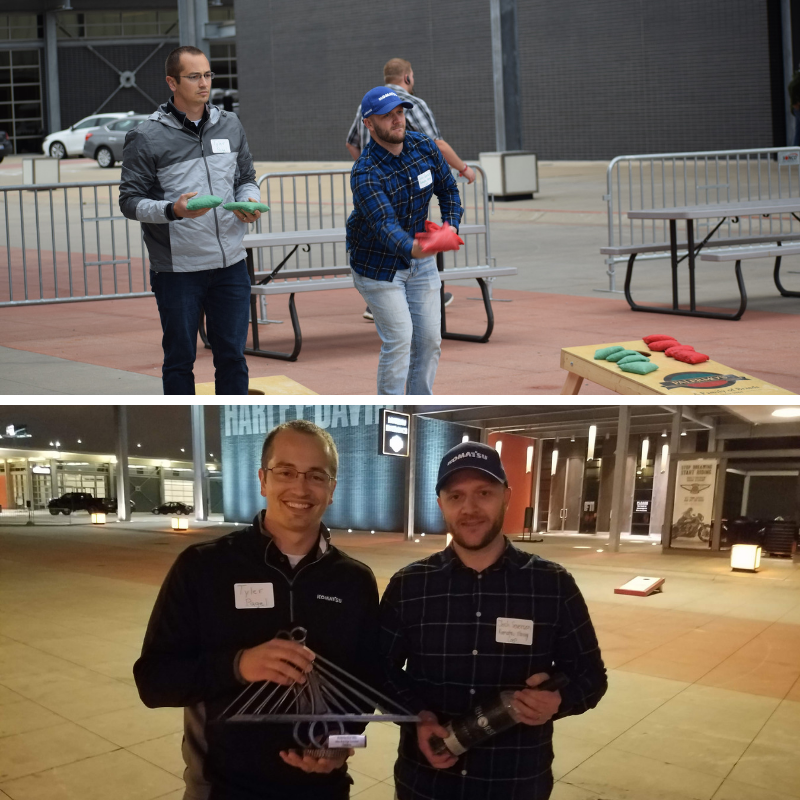 The funds raised will be donated to Menomonee Valley Partners, a nonprofit group working to revitalize and sustain the Menomonee River Valley as a thriving urban district that advances economical, ecological, and social equity for the benefit of the greater Milwaukee community.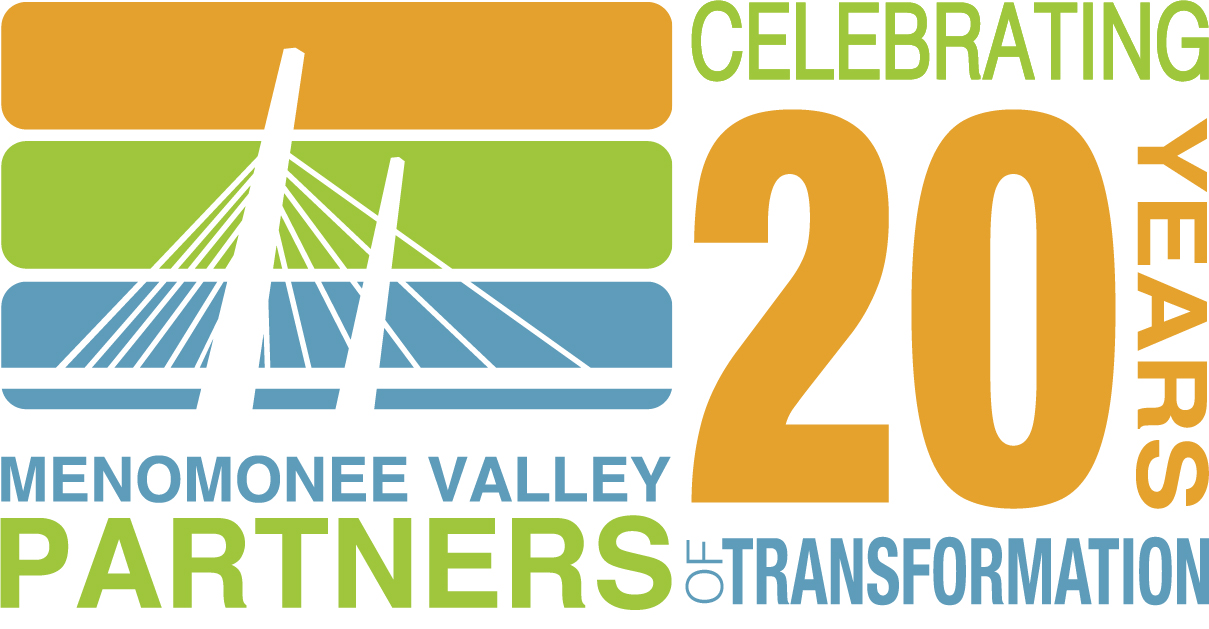 Rain date TBD.
TEAMS
Each teams consists of 2 people. We're taking up to 32 teams so REGISTER SOON! Spots may fill up quickly. Participating businesses may register more than one team or are encouraged to host internal playoffs for the winning team of employees to represent your business. The registration deadline for all teams is Tuesday, September 17.
Registration is $75 per team and includes:
One beer, wine, rail cocktail, or soda per team member (additional drinks and food may be purchased)
The opportunity to contribute a bags board with your company's logo for extra visibility
Feeling great about supporting Menomonee Valley Partners, a nonprofit group that has worked for 20 years to transform the Menomonee River Valley!
The winning team will take home the traveling trophy and the top three placeholders will be announced at the Valley Week Business Luncheon on Friday, September 27.
RULES
The bracket will be capped at 32 teams with a two game minimum (double elimination). The teams will comprise of 2 individuals. Each game will begin with a coin toss with the winner determining whether they would like to toss first. Play to 21 points and you may go over. While bags is fun, we want to be sure we finish at a decent time so you can get your beauty rest for work the next day!
Questions? Contact Michelle Kramer at Michelle@TheValleyMKE.org or call 414-221-5508.
Thank you to Valley Week's sponsors for making Valley Week possible and for their support of the Menomonee River Valley! We rely on our neighborhood businesses and their involvement to continue the positive trajectory of our neighborhood.