Multiple Dates
VALLES CALDERA - WILDLIFE VIEWING & BACKCOUNTRY VAN TOURS
Description
Reservations are Open!

General Reservations Begin Saturday, August 25
---
Come enjoy the fall colors and watch for wildlife in the backcountry of New Mexico's supervolcano! Los Amigos de Valles Caldera, the official Friends Group and Cooperating Association for Valles Caldera National Preserve, is pleased to present the 2018 series of guided wildlife viewing and backcountry van tours. These tours are made possible through the efforts of Los Amigos to enhance visitor experience on the preserve.
---
Tour Schedule
Tours will be held on the following dates from 4pm to 8pm, with the guide listed. Tours depart from the Valle Grande Entrance Station, located two miles in from the preserve's main entrance.
September
9/15 - Saturday - J. Trout
9/16 - Sunday - J. Trout
9/22 - Saturday - D. Bell
9/23 - Sunday - J. Trout
9/27 - Thursday* - P. Sandoval
9/28 - Friday* - P. Sandoval
9/29 - Saturday* - J. Trout
9/30 - Sunday* - J. Trout
*no hunt scheduled
October
10/4 - Thursday* - P. Sandoval
10/5 - Friday* - P. Sandoval
10/6 - Saturday - J. Trout
10/7 - Sunday - J. Trout
10/11 - Thursday* - P. Sandoval
10/12 - Friday* - P. Sandoval
10/13 - Saturday - D. Bell
10/20 - Saturday - D. Bell
*no hunt scheduled
---
Reserve a Seat
Adults: $48
Youth (12 & under): $38 - This discount must be applied manually by our administrator. Please complete your order for the total number of seats in your party. Then contact us to receive a refund for the discounted amount.
Seats must be reserved in advance by purchasing tickets online through Eventbrite. All ticket sale proceeds will be used to support science, education, interpretation, and ecological restoration activities on the preserve.
After completing your purchase you will receive an email confirmation from Eventbrite with your ticket(s). On the day of your tour, please present a digital or printed copy to your tour guide.
---
About the Tour
The tour program will begin at the Valle Grande Entrance Station with an interpretive talk and orientation presented by National Park Service staff and volunteers, after which you will set out by van for an approximately 3 1/2 hour driving tour. A light snack and water will be provided.
You will be guided across 15 miles of the preserve's backcountry, meandering through the many lesser-known valles between the historic cabin district and Rio San Antonio. You will also experience the wonder of Valles Caldera at dusk and the dark night skies that follow. Along the way, our tours hope to encounter some of the preserve's inhabitants, such as Rocky Mountain elk, Gunnison prairie dog, coyote, mountain bluebird, raptor species, and possibly black bear, badger, and bald eagle.

Valles Caldera is a core breeding area for the Jemez Mountains elk herd, which is the second largest in the state of New Mexico. The breeding season or "rut" begins in September and ends in October and consists of males bugling, wallowing and thrashing, digging, and rubbing antlers. Dusk is the best time of day to catch a glimpse of these behaviors and hear their calls.
Though we cannot guarantee that every tour will encounter wildlife, the lengthy route through various areas of the preserve at dusk will give you the best possible chance of seeing some. There is always the possibility the animals will choose to be elsewhere, but we hope you will still enjoy the experience of touring the preserve's backcountry, after-hours, with a knowledgable guide and good company.
Please join us for this unique opportunity!
---
Meet the Guides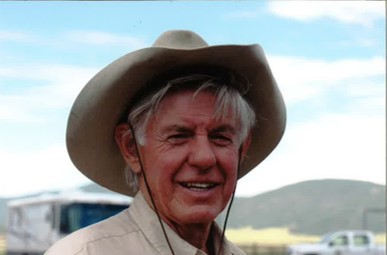 Jim Trout
Jim started volunteering at Valles Caldera National Preserve (VCNP) in 2003, and was hired shortly after as a seasonal employee. He served in that capacity for approximately 14 years, during which time he helped develop various outdoor activities such as guided hikes, interpretive talks concerning natural history, geology, archeology, ranch history, and wildlife tours, movie production tours and fishing and hunting activities. He also created a two-part video about Valles Caldera National Preserve, which you can view on YouTube. This is Jim's second year leading wildlife viewing tours for Los Amigos.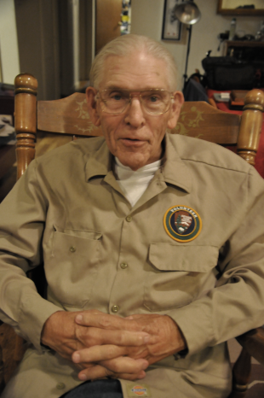 Don Bell

Don was a tour guide for Valles Caldera before it came to the National Park Service. He volunteers regularly at the preserve, and has been sharing his knowledge about Valles Caldera with the public for nearly a decade. He also drives for the City of Santa Fe, and has run wildlife tours in the past for both the preserve and with Jim Trout.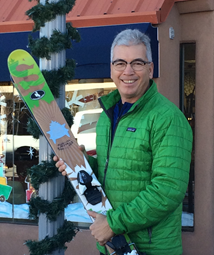 Peter Sandoval
Peter began volunteering at Valles Caldera shortly after the new year, and helps out about once a week. Peter is a mechanical engineer, and continues to work a limited schedule even though he retired from Los Alamos National Laboratory after a 40 year career. He enjoys sharing the rich history of Valles Caldera with the visitors. Peter has been a member of the Rocky Mountain Elk Foundation since its inception in 1984, has hunted elk several times at Valles Caldera and understands their unique habits. Peter is a beekeeper, hobby farmer, and avid outdoorsman who loves wildlife.
---
Cancellations
Tours require a minimum of 4 passengers to operate. Those that do not meet the minumum will be subject to cancellation.
Tours will proceed in light wind and rainstorms, but unexpected mechanical problems, severe weather, or an unplanned park closure may lead to cancellations.
In the event a tour has to be cancelled, passengers will be notified by email and/or phone as soon as possible and offered the chance to reschedule. If no alternate dates are available or agreeable, then a full refund will be issued.
You can cancel your reservation for full refund up to 7 days prior to the scheduled tour. Cancellations after that will forfeit the cost of the tour. If you need to cancel, follow the steps outlined here: Request a Refund, or contact us for assistance.
---
Contact the Organizer
Los Amigos de Valles Caldera
If you have questions or comments, please email us at: losamigos@losamigosdevallescaldera.org
Or visit our website, http://losamigosdevallescaldera.org
Become a member! Join or renew
These tours are made possible with the support of members like you!
Los Amigos is a 501(c)(3) non-profit organization. All membership donations are tax deductible.
PHOTO CREDIT: Dan Williams
Valles Caldera National Preserve website: https://www.nps.gov/vall