We invite you to the ValeVibe Food Inclusive On D' Yacht II August 21, 2021 aboard the luxurious HornBlower.
About this event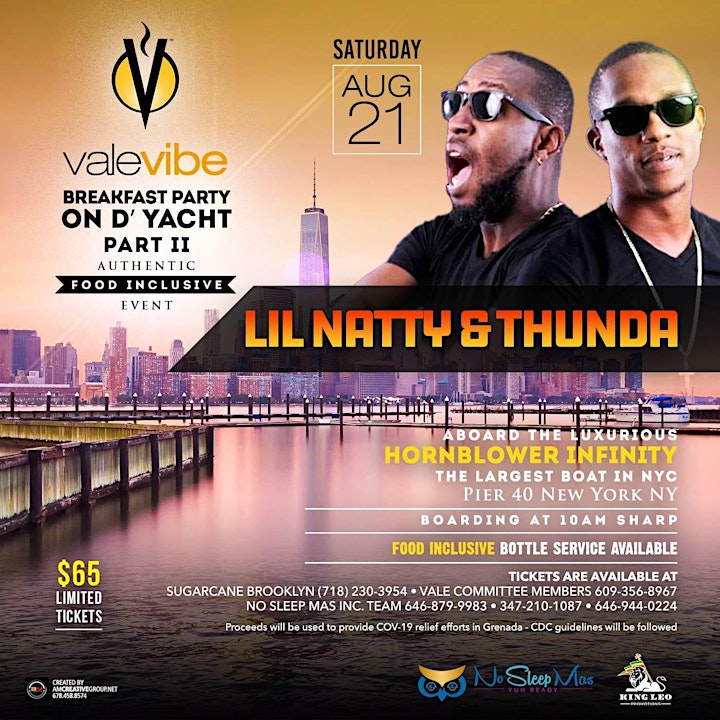 You asked so here it is, ValeVibe Breakfast Party on De Yacht II !
Enjoy authentic Caribbean cuisine brought to you by Sugar Cane, Negril BK, Picky Eaters, Aunty Wendy, Island Pops, Allans Bakery and complimentary mimosas provided by Batenura.
This is a food inclusive event. A cash bar will be available with a variety of alcoholic and non-alcoholic drinks! For your convenience Bottle service is also available upon entry.
International DJs'- Back2Basics, Sounds4Life, Tony X , DJ Jel, Lovaboi, the amazing rhythm section Boom Boom Room and Natty and Thunder will bring the Vibe!
Physical Tickets are available at:
1. Sugarcane - 238 Flatbush Ave, Brooklyn, NY 11217 | (718) 230-3954
2. Vale Committee Members: 609-356-8967
3. No Sleep Mas Inc. Team: 646-879-9983 | 347-210-1087 | 646-944-0224
Part proceeds will be provided to "Acts of Kindness Foundation Grenada Inc.(AOK). This foundation was established in April 2020 during the COV-19 pandemic to provide assistance to the people of Grenada.
See you there!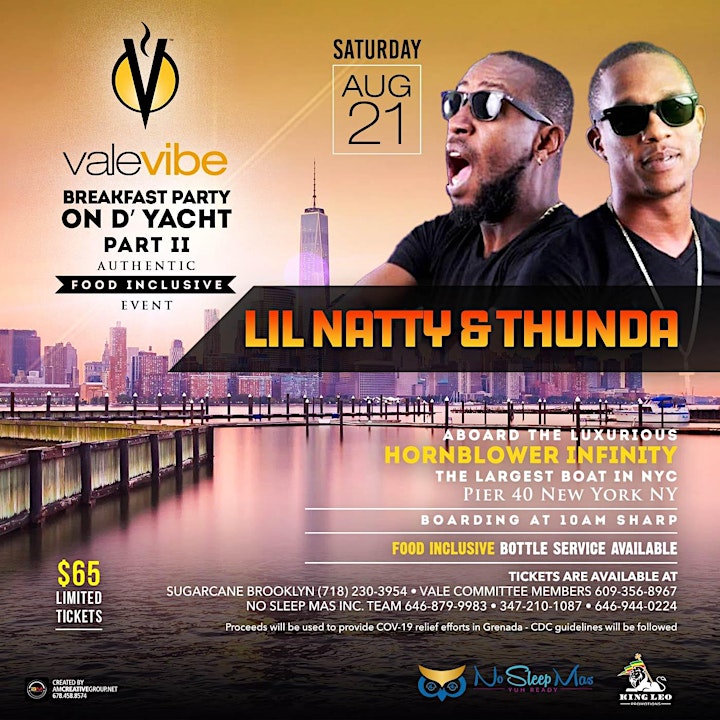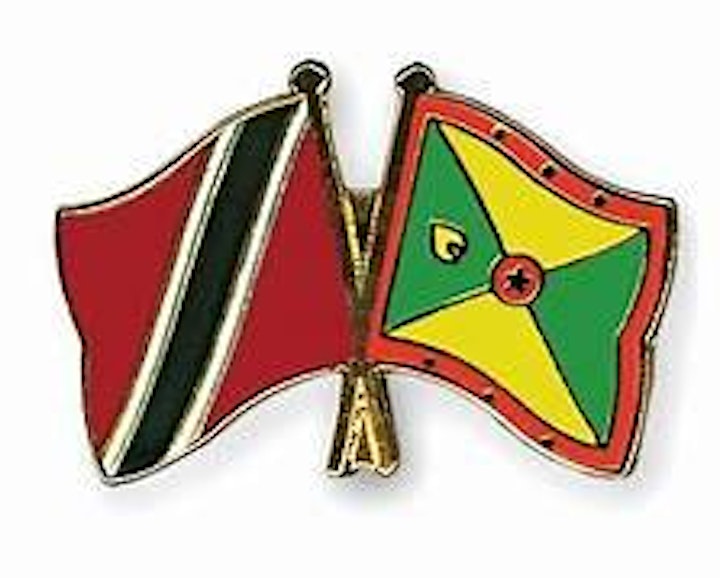 Organizer of ValeVibe Breakfast Party On D Yacht Food Inclusive Breakfast Party II