Description
Join Guy & Lauren as they welcome you to slow down and recharge in a beautiful spa-like setting with multiple hot tubs, sauna, delectable fruits... and we'll have top massage therapists on hand.
*Open to Singles and Couples

What we'll do:
We'll start with embodiment practice. You will be guided into breath and movement practice to enliven your senses and connect you with the deep still point inside of you. To reset, relax and release into pure calm and clarity.
Sound healing with with Rania to top off the meditation practice.

Explore sensations of the senses... There will be fruit, chocolate and scents to awaken your presence.

Unlock the deep capacity of your creative energy to manifest your desires.

Then we'll open up the floor for you to spa, sauna and masage. (You can also arrive an hour later just for this portion)
---
Spa & Sauna & Massage:

After the group practice you'll have the opportunity to spoil your body with a sauna/soak.
Hand Crafted Spa Products for facials, scrubs, essential oils, full body exfoliation will be provided.
Scrub away any last remaining stress and leave feeling rejuvinated, alive, and present.

Massages will be available at an additional cost.


---
PRACTICAL DETAILS:
*Space is limited and this event sells out quickly--especially this one where we're in a spa-like setting!
* We will have masseuses available at an additional cost to further expand into relaxation and bliss.
* All the exercises are optional. You have 100% agency to participate at your comfort level and we go over that thoroughly


---
Please Bring:
Pillows/blankets/soft things to do your exercises on. (There will be some provided, but if you bring what you can that will be helpful).

A notebook.

Any significant objects: crystals, amulets, jewels, and sacred objects to place on the altar to receive and transmit our group current.

A Bathing Suit - or not!


A towel (we will have a few, but just to be on the safe side as we do expect a big crowd!)


---
Your Facilitators: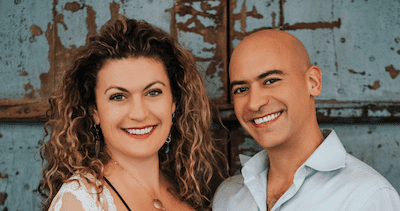 Daka Guy, ACTE
www.dakaguy.com
Lauren Harkness, ACTE
www.radiantecstasy.com

---
What people are saying about our workshops:
"Lauren and Guy are excellent guides to the hidden realms. If you are looking to create more depth of feeling and connection in your relationships–with your own self and with others–you deserve to receive this experience." -Victoria O.
"Guy and Lauren are amazing, and will energize you and make you feel better about yourself." - Mary Ann
"Lauren has clearly done the work and teaches from a place of deep respect and understanding. I expanded in her workshop in ways that surprised and delighted me!" -N, NYC
"Guy + Lauren have a great way of explaining, their energy is great, the way they connect with each other and us in the group. It's easy to relax and feel comfortable sharing in the space they create." - Jeffrey