Description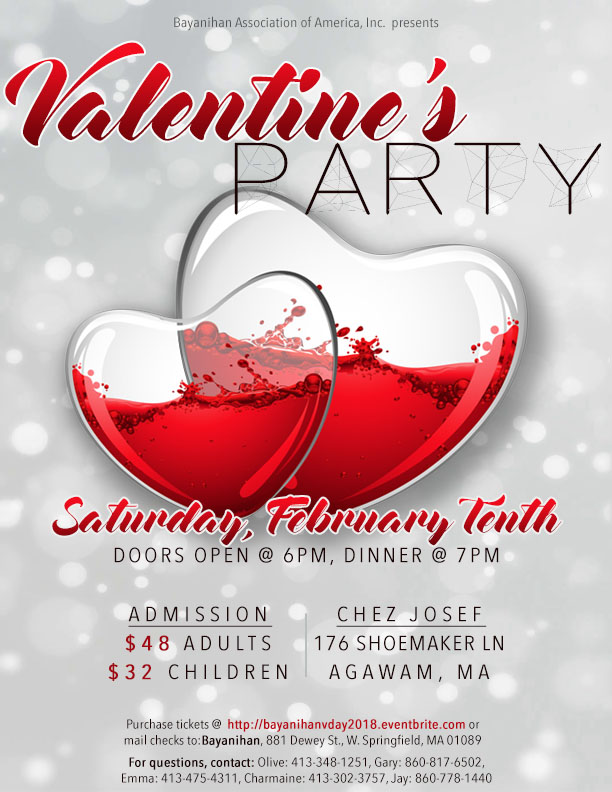 Join Bayanihan Association of America, Inc. for dinner and dancing at Chez Josef! This event is open to the public - bring friends and loved ones for what's sure to be a wonderful time.
Social Hour: Stationary Hors D'oeuvres and Fresh Vegetable Crudites and Dips
Harvest Salad: Fields Greens, Sliced Apple, Dried Cranberries, Crumbled Cheese
Dinner Choices:
Prime Rib Au Jus
Apple & Sage Stuffed Chicken Breast
Maple Glazed Salmon
Children's Chicken Fingers & Fries
Dessert: Coffee, tea, and ice cream sundae bar!