Valentine's Dinner at Kitchen 305
Description
Tuesday Feb 14th
Let us prepare your Valentine's Dinner for you,
so all you have to do is focus on each other.
** Check out the fabulous Lucky Draw Prizes **
(listed at bottom of this page)
~~~~~~~~~~~~~~~~~~~~~~~~~~~~~~~~~~~~~~~~~~~~~~~~~~~~~~
Love comes in many ways and forms. This year, celebrate yourself and your love ones. A romantic evening with spouse, partner or someone special to the heart. Express your love to parents, children or close friends.
Valentine's Day is not only for lovers, it is a day for us to express our gratitute, our love, to people whom we care for and who hold special places in our hearts, a chance for us to show them that we care.
Valentine Day Dinner $40
$100 Dinner for Two With a Bottle of Sparking Wine
1st Course (Choice of one)
Cesar Salad
Hearts of Romaine Lettuce Tossed in a Traditional Caesar Dressing with Parmesan Reggiano
Balsamic Portobello Mushroom Salad
Mixed Green, Sundried Tomato, Pear, Roasted Red Pepper, Candy Walnut, Gorgonzola
Seafood Chowder
Lobster, Shrimp, Mussel, Calamari, Clam and Fish in Tomato Vegetable Soup
2nd Course Intermezzo
Lemon Sorbet with Pear Vodka Drizzle
3rd Course Entrée (Choice of One)
Veal Osso Buco
Braised Veal Shank with Italian Vegetables and Papadelle Pasta
Teriyaki Salmon and Shrimp
With Gilled Lemon Pepper Gulf Shrimp, Wasabi Mashed Red Bliss Potato and Baby Carrot
Herb Dijon Crusted Rack of Lamb
With Au Gratin Potato and Haricot Verde
4th Course Dessert (Choice of One)
Crème Brulee
With Fresh Berries
Molton Chocolate Cake
With Cherry Jubilee
305 Sweet Heart Sundaes (For Two)
Vanilla Ice-Cream, Sweet Red Bean, Whipped Cream, Crumble Oreos, Strawberry and White Chocolate Stick
~~~~~~~~~~~~~~~~~~~~~~~~~~~~~~~~~~~~~~~~~~~~~~~~~~~~~~~~~~~~~~
FABULOUS LUCKY DRAW PRIZES:
GRAND PRIZE: 'Couple Getaway' weekend stay at
Newport Beachside Hotel
www.newportbeachsideresort.com
SECOND PRIZE: 'Couple Message' at Seven Seas Spa
www.sevenseasspasalon.com
THIRD PRIZE: $100 Gift Certificate for 'Couple Portrait' session by Teutonia Pictures
Door Prizes:
First 10 guests to RSVP will receive each receive $20 Gift Certificates for
spa or salon services at
Seven Seas Spa or Aveda Salon
From Miami With Love, Belinda Elkaim,
www.belindapassion.blogspot.com
www.lovestoriesbybelinda.blogspot.com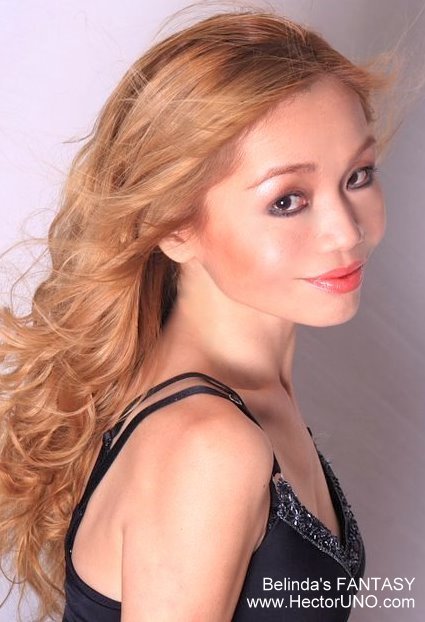 Organizer of Valentine's Dinner at Kitchen 305