About this Event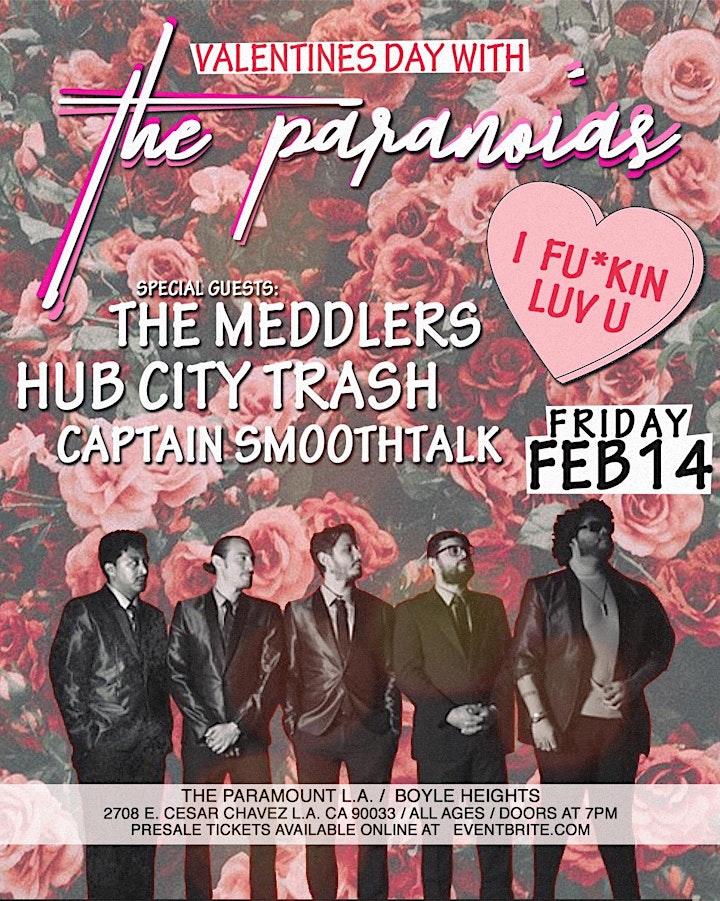 The Paranoias , a band who participated in LA's underground ska scene with an indie bossa nova style, mixed with an alter-latino attitude. Hailing from South Central Los Angeles, the group has steadily become one of the city's top bands by sheer virtue of their magnetic live performances at the annual Los Angeles Ska Wars festival and The Levitt Pavilion summer concert series. The band has shared the stage with Rubén Albarrán and Inspector.
As part of an assembly of local bands called LACollective, The Paranoias play a true LA sound that is equal parts Latin as it is American. Lead vocalist Ralf Velazquez brings a soulful, romantic touch that matches the strumming of his rhythm guitar alongside Profesor Galactico's bilingual vocal backing. Albert Arevalo, Javi Gonzales and David Campos lead the majority of the instrumental work on guitar, drums and bass respectively, contributing some of the most inventive riffs and ska harmonies heard in recent years.
They recently celebrated their third successful annual end of the year show, and also released their third studio album titled Misperos. Some of their hits include Amarte, Ciggy and 1113.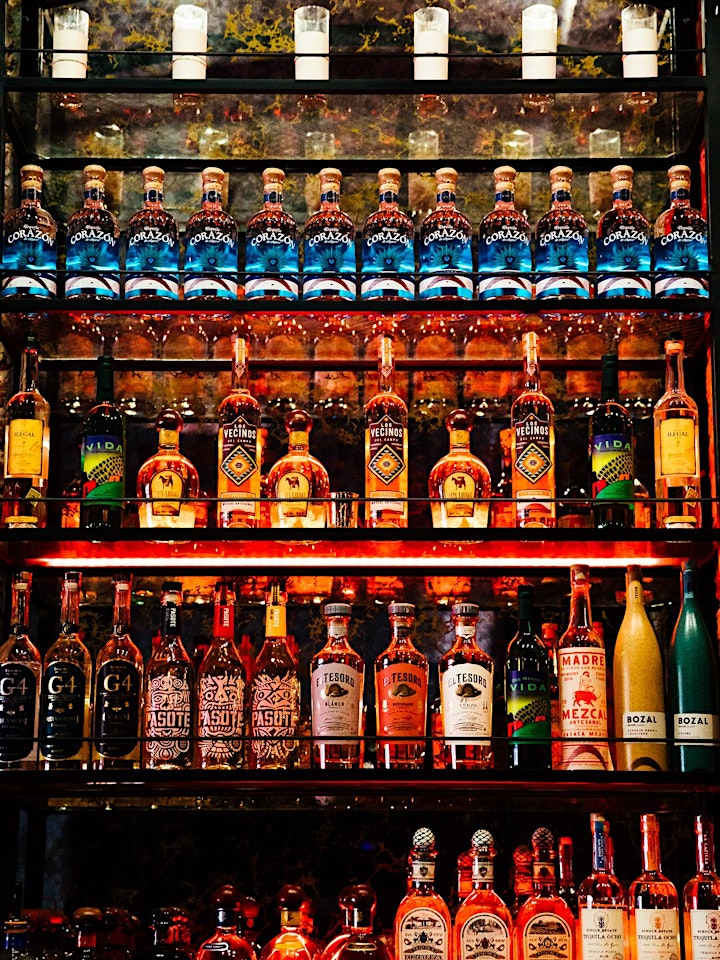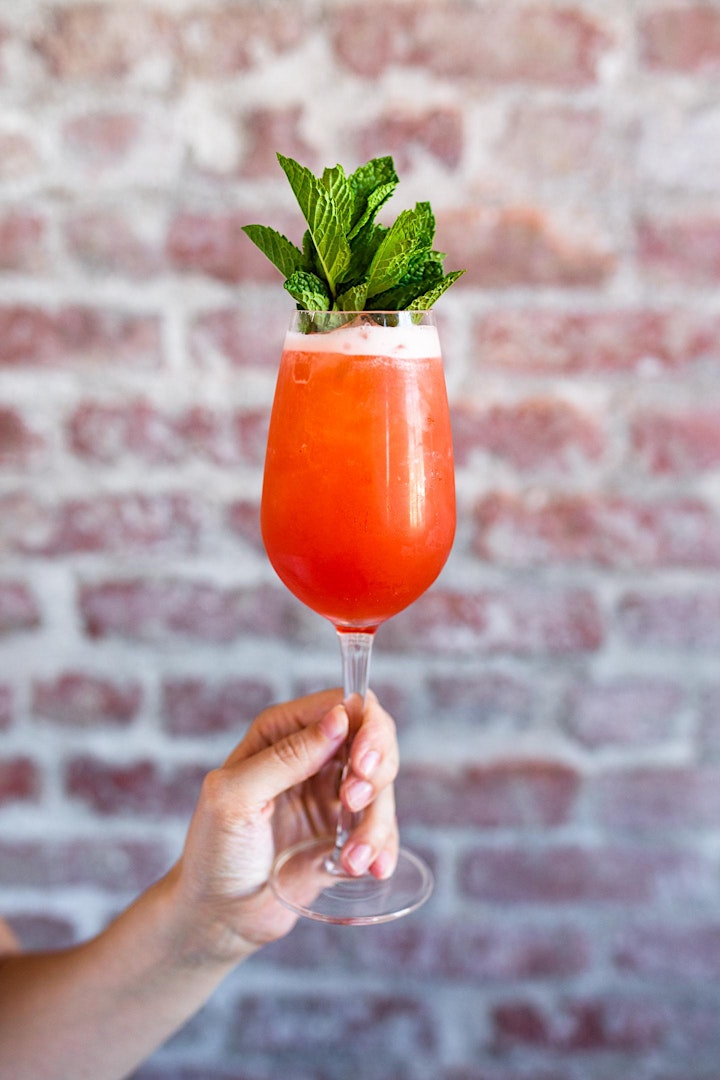 THANK YOU FOR JOINING US & THANK YOU for visiting The Paramount, Boyle Heights' iconic gathering place. This is where the sounds of the past, present, and future converge.
Self-Parking is available 2 blocks west of the venue, located at 338 N. Matthews St, (Located at the corner of Cesar E Chavez Ave. & Matthews St.).
Click here to navigate via Google Maps.
The Paramount provides a specialty crafted bar driven menu with food and beverage which you can view on our website.
Performers
Date and Time
Location
Refund Policy