Description
Are you looking for a fun and unique way to share time with your Sweetie on February 14th?
Have you always wanted to learn the basics of "How to Shoot" but wanted your significant other to participate with you? or maybe you need a referesher class?
Has "Date Night" at the shooting range been on your bucket list?

Take this Special Opportunity to Join Us for What is Sure To Be a Sweet Valentine's Day Treat!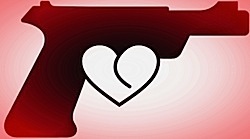 Wednesday, February 13th, 2019
6:00 PM - 8:30 PM @ TargetMaster in Chadds Ford

COST PER COUPLE: $ 150

* Includes a coupon for an hour of free range time*
* We will provide the guns, the ammo, and "eye & ear" protection. All you need to bring is a driver's license.

*Light refreshments, including Chocolate!

Don't have a date? No problem! Show yourself some love and come solo! Or, bring a friend, a relative, a son or daughter (over the age of 12)!
You will learn gun safety, familiarity with a .22 pistol and basic shooting skills in the classroom ~ and then put those skills in to action inside the range! We provide a safety first, one-on-one learning experience with our instructors. This Part 1, Intro to Shooting class is ordinarily available to women only...but for Valentine's Day...we are changing things up for this one-time only event to allow "dates" to accompany you!
We are asking that if your date has some prior shooting experience, that they be open to learning safety skills that are foundational for lifelong habits!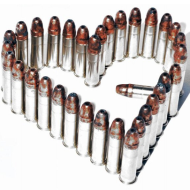 *Refund Policy: Full Refund with 30 days cancellation notice. 29 to 14 days cancellation notice a credit will be issued for another class within the calendar year. Less than 14 days and no show will result in forfeit of registration fee.

Tickets are transferable to another student
*Must be 21 to shoot a handgun without a parent*