Valentines Day Salsa Dance Party - Live Music & Dancing
When and where
Location
Thirsty's Bar & Grill 3907 Burns Road Lilburn , GA 30047
Description
Salsa ATL & Maestros Events Presents..
Valentines Day
Red & Black Valentines Day Salsa Dance Party
Live Salsa Band - Alicia Y Rumba Brava
Saturday February 14, 2013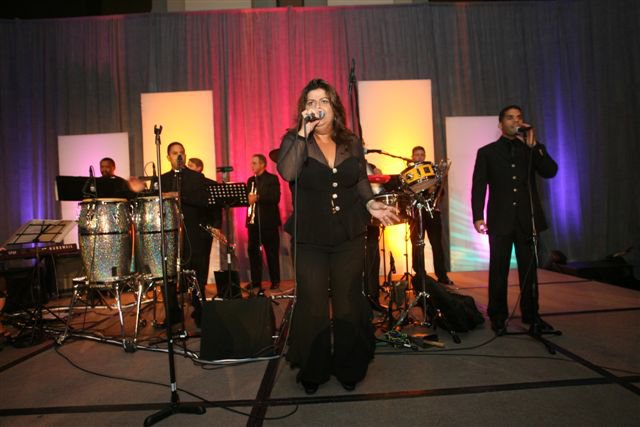 Are you looking for a place to go out Latin dancing in the Gwinnett & Metro Atlanta
area for Valentines Day.

Come check out our Red & Black Valentines Day Salsa Dance party.
Featuring Live Salsa Band - Alicia Y Rumba Brava.
Chocolate fountain available -- 11pm - 1am (first come first served, and while
supplies last)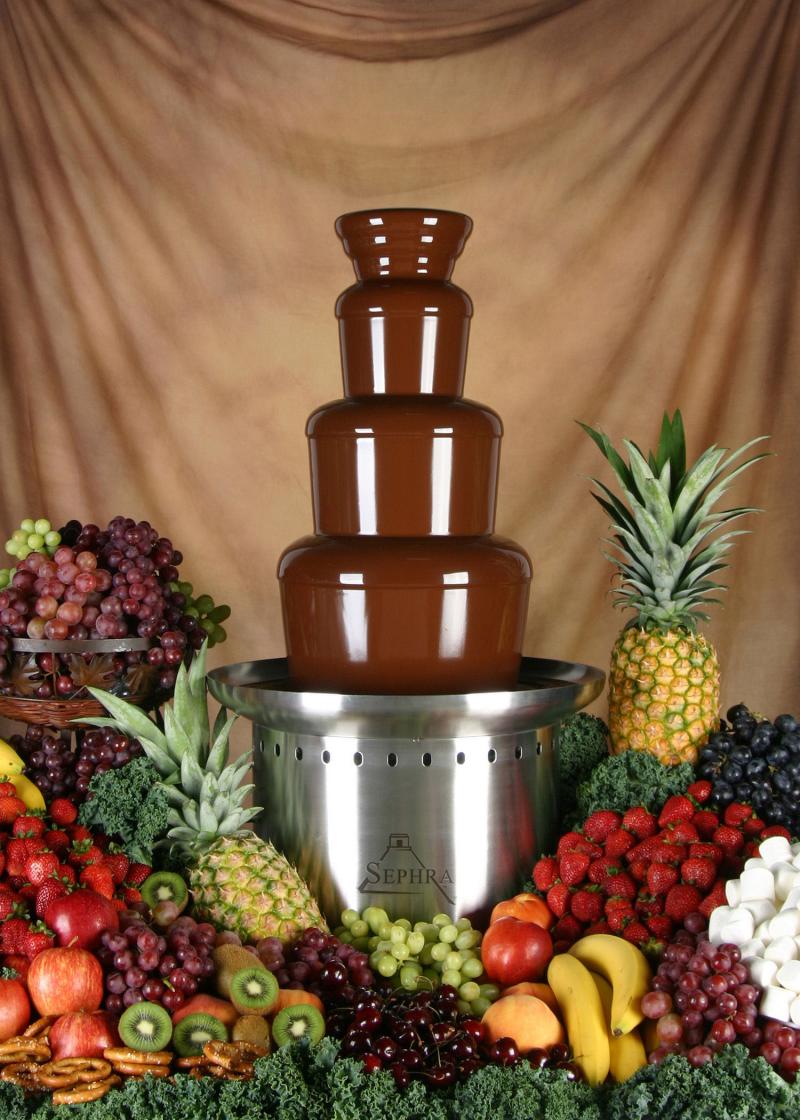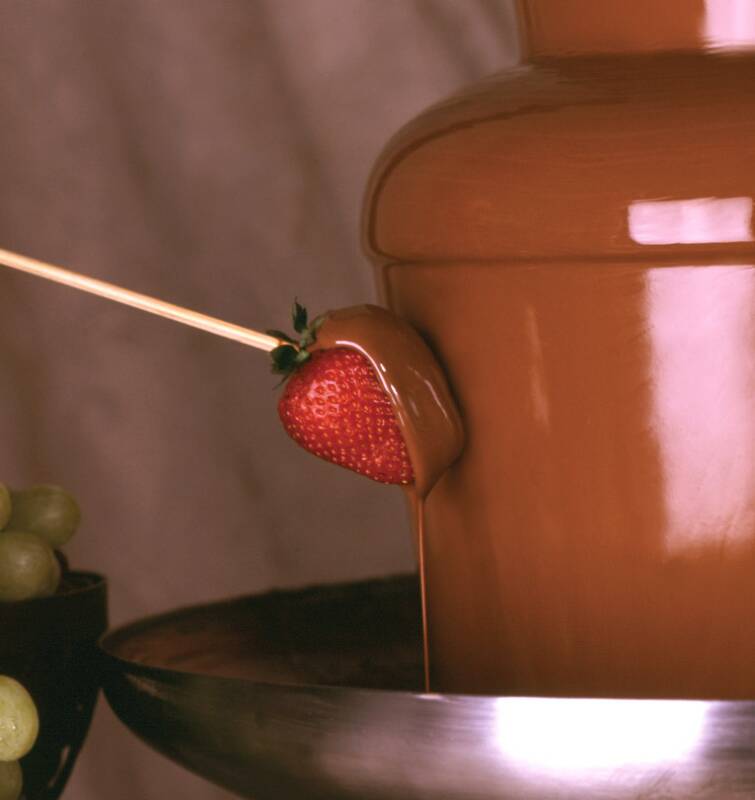 Where:
Thirsty's Bar & Grill
3907 Burns Road
Lilburn Ga 30047
770.855.4396 - text/call

Time:
8pm - 10pm Salsa lesson
10pm - 3am -
Chocolate Fountain, Live music, Salsa performance
and dancing the night away.
2- Dance rooms.. Salsa room & a Exclusive Bachata room.

Costs:
$20/person - Includes
2hr Salsa & Bachata lesson,
chocolate Fountain, & Dancing.

$15/person
Just dancing & chocolate fountain.


check out our Facebook Event:

Just want to attend our Valentines Day Salsa Party
Go to the link below for all the details:
https://www.facebook.com/events/876107472421523/



If you are interested in attending our 3hr Bachata bootcamp:
to pay in advanced for the 3hr Bachata Boot Camp:
https://www.facebook.com/events/1582365621978674/


If you have any questions..
Sean-Christopher
770.855.4396 text/call


http://www.Dancing4Fun.com
http://www.SalsaATL.com
https://www.facebook.com/Latindancinggwinnett
http://www.meetup.com/dancing4fun/
http://www.meetup.com/salsaatlanta/
https://www.facebook.com/SalsaAtl
https://www.facebook.com/Dancing4FunATL
http://www.Twitter.com/SalsaATL
http://www.instagram.com/SalsaATL
http://www.youtube.com/SalsaATL
http://www.SalsaAtThePark.com
http://www.NewYearsEveDanceParty.com
http://www.AtlantaHalloweenParty.com
http://www.ValentinesDayDanceParty.com
https://www.facebook.com/events/1582365621978674/
3hr Bachata bootcamp
https://www.facebook.com/events/876107472421523/
Valentines Day Salsa Party @ Thirsty's


http://www.LatinDancing4Fun.com
http://www.SalsaStreetParty.com
http://www.SalsaBootCampAtlanta.com
http://www.AtlantaSalsaBootCamp.com
http://www.LatinDanceBootCamp.com
http://www.AtlantaBachataBootCamp.com
http://www.BachataBootCampAtlanta.com
http://www.BachataAtlanta.com
http://www.AtlantaBachata.com
http://www.KizombaAtlanta.com
http://www.facebook.com/kizombaAtlanta
https://www.facebook.com/DinnerDanceATL
https://www.facebook.com/ZumbaClassesGwinnett
http://www.meetup.com/ZumbaDanceClassGwinnett/
http://www.ZumbaClassesGwinnett

Valentines Day Atlanta
Atlanta Valentines Day
Salsa Dance Valentines Day Atlanta
Valentines Day party Atlanta
latin night valentines day Atlanta
Valentines Atlanta Salsa party
dinner dance valentines day atlanta
Live music valentines day atlanta
live salsa band Atlanta Ga
Salsa Band valentines day Atlanta
Alicia Y rumba Brava Atlanta
Live music Latin night Atlanta
valentines dance party Atlanta
Live latin band Atlanta Ga
Atlanta live music valentines day
Salsa ATL valentines party
Atlanta Salsa Valentines party
Valentines Dinner & Dance Atlanta
Bachata Atlanta valentines party
Atlanta Bachata Valentines Party
romantic Valentines Day live music
romantic valentines party Atlanta
www.SalsaATL.com


Valentines Day Atlanta
Atlanta Valentines Day
Salsa Dance Valentines Day Atlanta
Valentines Day party Atlanta
latin night valentines day Atlanta
Valentines Atlanta Salsa party
dinner dance valentines day atlanta
Live music valentines day atlanta
live salsa band Atlanta Ga
Salsa Band valentines day Atlanta
Alicia Y rumba Brava Atlanta
Live music Latin night Atlanta
valentines dance party Atlanta
Live latin band Atlanta Ga
Atlanta live music valentines day
Salsa ATL valentines party
Atlanta Salsa Valentines party
Valentines Dinner & Dance Atlanta
Bachata Atlanta valentines party
Atlanta Bachata Valentines Party
romantic Valentines Day live music
romantic valentines party Atlanta
https://www.facebook.com/events/876107472421523/


Valentines Day party Gwinnett
Gwinnett Valentines Day Party
Salsa dance Valentines Day Gwinnett
Lilburn Ga valentines Day dance
Latin night Valentines Day Gwinnett
Athens Ga Valentines Day party
Lawrenceville Ga valentines day party
Salsa party Valentines Day Gwinnett
Latin Night Valentines Day Lilburn Ga
Lilburn Ga Valentines Day salsa party
Bachata party valentines day lawrenceville Ga
stone mountain ga valentines Day
Live Salsa Band Valentines Day Gwinnett
duluth Ga live band valentines day
suwanee Ga live band valentines day
Dinner Dance Salsa party Gwinnett
Live music dinner dance Valentines Day
salsa dance valentines day norcross ga
Live band Valentines day Norcross Ga
Alicia Y rumba Brava gwinnett
Salsa party Alicia Y rumba Brava
salsa ATL Alicia Y rumba brava
Salsa ATL valentines party Gwinnett
Bachata party Valentines Day gwinnett
Dance bachata Gwinnett Valentines Day
Romantic Valentines Day dance Gwinnett
dance Salsa Valentines Day Gwinnett
http://www.SalsaATL.com


Valentines Day party Gwinnett
Gwinnett Valentines Day Party
Salsa dance Valentines Day Gwinnett
Lilburn Ga valentines Day dance
Latin night Valentines Day Gwinnett
Athens Ga Valentines Day party
Lawrenceville Ga valentines day party
Salsa party Valentines Day Gwinnett
Latin Night Valentines Day Lilburn Ga
Lilburn Ga Valentines Day salsa party
Bachata party valentines day lawrenceville Ga
stone mountain ga valentines Day
Live Salsa Band Valentines Day Gwinnett
duluth Ga live band valentines day
suwanee Ga live band valentines day
Dinner Dance Salsa party Gwinnett
Live music dinner dance Valentines Day
salsa dance valentines day norcross ga
Live band Valentines day Norcross Ga
Alicia Y rumba Brava gwinnett
Salsa party Alicia Y rumba Brava
salsa ATL Alicia Y rumba brava
Salsa ATL valentines party Gwinnett
Bachata party Valentines Day gwinnett
Dance bachata Gwinnett Valentines Day
Romantic Valentines Day dance Gwinnett
dance Salsa Valentines Day Gwinnett
https://www.facebook.com/events/876107472421523/

Valentines Day Salsa Class Atlanta
atlanta Salsa Boot Camp valentines Day
salsa boot camp valentines weekend atlanta
gwinnett Valentines Salsa Class
learn salsa valentines day Atlanta Ga
Lilburn Ga valentines Day salsa class
atlanta dance class valentines day
Lilburn Ga valentines Salsa class
dance lesson valentines day atlanta ga
Duluth Ga Valentines day salsa party
valentines day dance lesson atlanta ga
valentines day salsa dance class atlanta
valentines day salsa dance lesson gwinnett
salsa dance lesson valentines day duluth ga
Learn Bachata Valentines Day Atlanta Ga
Gwinnett Bachata class Valentines day
duluth Ga Bachata boot camp valentines day
Suwanee Ga Bachata Boot Camp
dance lesson valentines day atlanta ga
bachata boot camp valentines day Atlanta
bachata workshop & party valentines day
dance bachata valentines day gwinnett
valentines day dance lesson atlanta ga
dance bachata valentines day atlanta ga
valentines day latin dance class gwinnett
valentines day bachata dance class gwinnett
valentines day bachata dance lesson atlanta
http://www.meetup.com/salsaATL





Valentines Day Salsa Class Atlanta
atlanta Salsa Boot Camp valentines Day
salsa boot camp valentines weekend atlanta
gwinnett Valentines Salsa Class
learn salsa valentines day Atlanta Ga
Lilburn Ga valentines Day salsa class
atlanta dance class valentines day
Lilburn Ga valentines Salsa class
dance lesson valentines day atlanta ga
Duluth Ga Valentines day salsa party
valentines day dance lesson atlanta ga
valentines day salsa dance class atlanta
valentines day salsa dance lesson gwinnett
salsa dance lesson valentines day duluth ga
Learn Bachata Valentines Day Atlanta Ga
Gwinnett Bachata class Valentines day
duluth Ga Bachata boot camp valentines day
Suwanee Ga Bachata Boot Camp
dance lesson valentines day atlanta ga
bachata boot camp valentines day Atlanta
bachata workshop & party valentines day
dance bachata valentines day gwinnett
valentines day dance lesson atlanta ga
dance bachata valentines day atlanta ga
valentines day latin dance class gwinnett
valentines day bachata dance class gwinnett
valentines day bachata dance lesson atlanta
http://www.salsaatl.com/schedule.html
2 day Salsa Boot Camp Atlanta Ga
Salsa Boot Camp Atlanta
Al Espinosa salsa Boot Camp Atlanta
ladies styling salsa class
learn to dance salsa in Atlanta
atlanta Salsa
liquid silver Al espinosa
salsa classes Al espinosa
Salsa Boot Camp Atlanta Ga
Atlanta Ga latin dance boot camp
Atlanta Ga salsa boot camp
salsa workshop atlanta ga
salsa dance workshop atlanta ga
salsa classes in atlanta
salsa lessons atlanta
salsa classes atlanta
atlanta salsa classes
atlanta salsa lessons
dance salsa atlanta ga
dance salsa in atlanta ga
salsa gwinnett
salsa classes in gwinnett
salsa lessons gwinnett
salsa class gwinnett
salsa class sandy springs ga
salsa lessons roswell ga
salsa lessons decatur ga
alpharetta ga salsa class
salsa class alpharetta ga
http://www.SalsaATL.com

Salsa Classes Atlanta
Salsa lessons Atlanta
Salsa Dance Class Atlanta
Salsa dance lesson Atlanta
salsa dancing atlanta
Atlanta ga Salsa Dancing
latin dance class atlanta ga
latin dance lessons atlanta ga
salsa dancing lessons Atlanta ga
salsa latin dance atlanta
salsa latin dance lesson atlanta
salsa latin dance class atlanta
salsa dance class sandy springs ga
salsa class decatur ga
latin dancing atlanta ga
salsa Atlanta
Atlanta Salsa
learn salsa in Atlanta ga
learn salsa dance Atlanta ga
salsa classes alpharetta ga
roswell sandy spring salsa class
latin dancing lawrenceville ga
bachata dance class atlanta ga
bachata dance lessons atlanta ga
bachata lessons Atlanta ga
bachata classes atlanta ga
atlanta bachata
Bachata atlanta
Jimmy Rumba
Salsambo Atlanta
Pasofino Dance
Mambo Nights
dancing salsa in atlanta
roswell ga salsa lessons
Best Latin club Atlanta
best latin club in atlanta
best Salsa club Atlanta
best salsa club in atlanta
best latin club gwinnett
best salsa club gwinnett
best latin club in gwinnett
best salsa club in gwinnett
http://www.meetup.com/salsaatlanta/


Salsa Classes Atlanta
Salsa lessons Atlanta
Salsa Dance Class Atlanta
Salsa dance lesson Atlanta
salsa dancing atlanta
Atlanta ga Salsa Dancing
latin dance class atlanta ga
latin dance lessons atlanta ga
salsa dancing lessons Atlanta ga
salsa latin dance atlanta
salsa latin dance lesson atlanta
salsa latin dance class atlanta
salsa dance class sandy springs ga
salsa class decatur ga
latin dancing atlanta ga
salsa Atlanta
Atlanta Salsa
learn salsa in Atlanta ga
learn salsa dance Atlanta ga
salsa classes alpharetta ga
roswell sandy spring salsa class
latin dancing lawrenceville ga
bachata dance class atlanta ga
bachata dance lessons atlanta ga
bachata lessons Atlanta ga
bachata classes atlanta ga
atlanta bachata
Bachata atlanta
Salsa classes in atlanta
Jimmy Rumba
Salsambo Atlanta
Pasofino Dance
Mambo Nights
Pasofino Latin dance studio
dancing salsa in atlanta
roswell ga salsa lessons
http://www.salsaatl.com/

learn salsa in Atlanta ga
learn salsa dance Atlanta ga
salsa classes alpharetta ga
latin dancing lawrenceville ga
bachata dance class atlanta ga
bachata dance lessons atlanta ga
bachata lessons Atlanta ga
bachata classes atlanta ga
atlanta bachata
Bachata atlanta
Salsa Classes Atlanta
Salsa lessons Atlanta
Salsa Dance Class Atlanta
Salsa dance lesson Atlanta
salsa dancing atlanta
Atlanta ga Salsa Dancing
latin dance class atlanta ga
latin dance lessons atlanta ga
salsa dancing lessons Atlanta ga
salsa latin dance atlanta
salsa latin dance lesson atlanta
salsa latin dance class atlanta
salsa classes gwinnett
salsa lesson Gwinnett
salsa dance lessons gwinnett
salsa lesson duluth ga
salsa classes duluth ga
salsa lessons lawrenceville ga
salsa classes lawrenceville ga
salsa lessons suwanee ga
salsa classes suwanee ga
salsa classes buford ga
salsa atlanta
Atlanta Salsa
salsa classes norcross ga
salsa lessons norcross ga
salsa classes lilburn ga
salsa lessons lilburn ga
latin dance class lilburn ga
salsa latin class gwinnett
latin dance snellville ga
Jimmy Rumba
Salsambo Atlanta
Pasofino Dance
Mambo Nights
Pasofino Latin dance studio
latin dancing lawrenceville ga
dancing salsa in atlanta
roswell ga salsa lessons
Best Latin club Atlanta
best latin club in atlanta
best Salsa club Atlanta
best salsa club in atlanta
best latin club gwinnett
best salsa club gwinnett
best latin club in gwinnett
best salsa club in gwinnett
http://www.Dancing4Fun.com


salsa classes gwinnett
salsa lesson Gwinnett
salsa dance lessons gwinnett
salsa lesson duluth ga
salsa classes duluth ga
salsa lessons lawrenceville ga
salsa classes lawrenceville ga
salsa lessons suwanee ga
salsa classes suwanee ga
salsa classes buford ga
salsa atlanta
Atlanta Salsa
salsa classes norcross ga
salsa lessons norcross ga
salsa classes lilburn ga
salsa lessons lilburn ga
latin dance class lilburn ga
salsa latin class gwinnett
latin dance snellville ga
latin dancing lawrenceville ga
Best Latin club Atlanta
best latin club in atlanta
best Salsa club Atlanta
best salsa club in atlanta
best latin club gwinnett
best salsa club gwinnett
best latin club in gwinnett
best salsa club in gwinnett
http://www.meetup.com/dancing4fun/



learn salsa in Atlanta ga
learn salsa dance Atlanta ga
salsa classes alpharetta ga
latin dancing lawrenceville ga
bachata dance class atlanta ga
bachata dance lessons atlanta ga
bachata lessons Atlanta ga
bachata classes atlanta ga
atlanta bachata
Bachata atlanta
Salsa Classes Atlanta
Salsa lessons Atlanta
Salsa Dance Class Atlanta
Salsa dance lesson Atlanta
salsa dancing atlanta
Atlanta ga Salsa Dancing
latin dance class atlanta ga
latin dance lessons atlanta ga
salsa dancing lessons Atlanta ga
salsa latin dance atlanta
salsa latin dance lesson atlanta
salsa latin dance class atlanta
salsa classes gwinnett
salsa lesson Gwinnett
salsa dance lessons gwinnett
salsa lesson duluth ga
salsa classes duluth ga
salsa lessons lawrenceville ga
salsa classes lawrenceville ga
salsa lessons suwanee ga
salsa classes suwanee ga
salsa classes buford ga
salsa atlanta
Atlanta Salsa
salsa classes norcross ga
salsa lessons norcross ga
salsa classes lilburn ga
salsa lessons lilburn ga
latin dance class lilburn ga
salsa latin class gwinnett
latin dance snellville ga
latin dancing lawrenceville ga
Jimmy Rumba
Salsambo Atlanta
Pasofino Dance
Mambo Nights
Pasofino Latin dance studio
Best Latin club Atlanta
best latin club in atlanta
best Salsa club Atlanta
best salsa club in atlanta
best latin club gwinnett
best salsa club gwinnett
best latin club in gwinnett
best salsa club in gwinnett
http://www.meetup.com/salsaatlanta/
Latin night Atlanta ga
latin dancing atlanta ga
Salsa Night Atlanta ga
salsa latin dance atlanta ga
latin club atlanta ga
salsa bachata club atlanta ga
dinner and latin dancing atlanta ga
bachata club atlanta
salsa club atlanta ga
Atlanta Salsa
Salsa Atlanta
salsa dance club atlanta
latin dance club atlanta ga
latin dance club decatur ga
salsa club sandy springs ga
latin club gwinnett
Latin Night Atlanta Ga
Latin Night Atlanta
latin dancing snellville ga
Salsa classes gwinnett
salsa dance class lilburn ga
Salsa Gwinnett
Gwinnett Salsa
salsa lessons & parties atlanta ga
Best Latin club Atlanta
best latin club in atlanta
best Salsa club Atlanta
best salsa club in atlanta
best latin club gwinnett
best salsa club gwinnett
best latin club in gwinnett
best salsa club in gwinnett
http://www.salsaatl.com/



latin dancing Gwinnett
Salsa lesson Atlanta
salsa lessons Gwinnett
Latin dancing lawrenceville ga
latin dancing near suwanee ga
suwanee Ga dinner and dance
latin dance classes Atlanta
bachata lesson gwinnett
latin dance bachata duluth ga
atlanta Bachata
salsa lessons lilburn ga
salsa class near snellville ga
Salsa Gwinnett
latin dance atlanta
atlanta Salsa
salsa lesson lilburn ga
lawrenceville ga salsa lesson
latin dance class norcross ga
salsa Atlanta
Latin Night Atlanta
Salsa Night Atlanta
dinner and dance suwanee ga
Best Latin club Atlanta
best latin club in atlanta
best Salsa club Atlanta
best salsa club in atlanta
best latin club gwinnett
best salsa club gwinnett
best latin club in gwinnett
best salsa club in gwinnett
https://www.facebook.com/Latindancinggwinnett
Latin dancing Gwinnett Facebook Fan page



latin dancing Gwinnett
Salsa lesson Atlanta
salsa lessons Gwinnett
Latin dancing lawrenceville ga
latin dancing near suwanee ga
Snellville Ga Latin Night
latin dance classes Atlanta
bachata lesson gwinnett
latin dance bachata duluth ga
atlanta Bachata
salsa lessons lilburn ga
salsa class near snellville ga
Salsa Gwinnett
latin dance atlanta
atlanta Salsa
salsa lesson lilburn ga
lawrenceville ga salsa lesson
latin dance class norcross ga
salsa Atlanta
Latin Night Atlanta
Salsa Night Atlanta
Latin dancing decatur Ga
Salsa lesson in atlanta ga
salsa classes in atlanta ga
dancing salsa in roswell
salsa lessons & parties atlanta ga
https://www.facebook.com/SalsaAtl



Tags under this:
Flava invasion 4, Flava Invasion, Flava invasion 3, Salsatlanta, Havana Salsa Nights, Salsa Atl, Salsa Atlanta, Atlanta Salsa, Hotlanta Salsa, Salsa Congress, Salsa Clubs,
Salsa Lessons, Salsa Music, Salsa Videos, Salsa Workshops, Atl Style Salsa, LA Style on 1, NY Style on 2, Salsa, Merengue, Bachata, Reggaeton, Rueda de Casino,
Casino Rueda, Sanctuary Night club, Salsa Social, Salsa Club, Night Club, Club, salsambo, hotlanta Salsa congress
Havana Club, La Rumba, Salsambo, Jimmy Rumba, Atlanta Salsa Congress, Salsa Casino Atlanta, Salsatlanta, salsatlanta, Stuck on Salsa, DC, Washington, New York,
Los Angeles, Sheilas Social, Hotlanta Dance Challenge, sheilassalsa, Sheilas Salsa, Gordon Neil, Magna Gopal, Leon Rose, Tropical Gem, Los Rumberos, Francisco Vasquez, Juan Matos, Earl Rush,
Salsa Cruise, All Star Salsa Cruise, Sos, Sos Cruise, Mambo Masala, Earl Rush, Tongue and Groove, Buckhead, Midtown Atlanta, Shout, Twist, Hotlanta Salsa Congress, Atlanta Congress,
Atlanta Salsa Congress, Midtown Atlanta, Flava Invasion, Clavekazi, imambo, imambo.tv, salsa tv, Salsainatlanta, Jimmy Anton, salsa sheila, sanctuary latin club atlanta ga, Havana Latin club, projecto Barrio atlanta ga, Fuego Cantina & Lounge