Description
If you can't be with the one you love, love a GOAT this Valentine's Day!

Join us for a special Valentine's Day neighborhood happy hour truly like no other. The East Cut Community Benefit District together with City Grazing and Adam Swig Events (our partnering neighbor) are proud to present our 2nd-ever FREE Valentine's Day goat extravaganza! We need you to help us transform a vacant retail space into a community celebration of art, love and goats.
GOAT My Valentine: Love in The Cut featuring...
* Wine bar proudly supported by Folsom Forge, which is renovating the historic "blacksmith shop" property at 443 Folsom Street to revitalize it for modern use, while preserving its turn-of-the-century character and historic San Francisco elements.
GOAT PHOTOS by SNAPFIESTA
We encourage you to make a reservation for Goat Portrait Photos. This is done to lower your wait time in line, and to create a happy, healthy environment for the Goats.
What if you don't make a reservation? Fear not, Goat photo portrait tickets will be available at the door 'a la carte' or discounted as a packaged option. Reservations will have priority! Proceeds benefit City Grazing.
GOAT MY VALENTINE IN THE NEWS!
-The #4 thing to do this Valentine's Day by Time Out SF
-The #4 Galentine's Date by the Bold Italic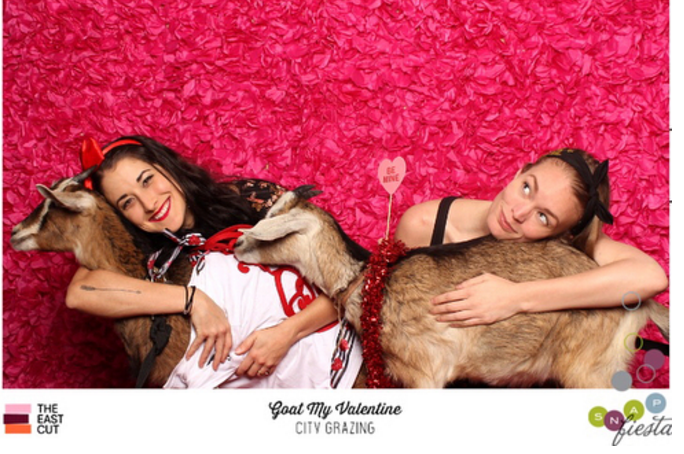 About City Grazing
City Grazing is a San Francisco-based goat landscaping non-profit organization dedicated to sustainable land management and fire risk reduction through outreach, education, and implementation of goat grazing. An environmentally beneficial solution to weed control, we rent out goats to clear public and private land. Whether you have an acre or an overgrown backyard, our goats would be eager to eat your weeds and aid in fire prevention naturally. When they are not out on the job our herd lives on pasture in San Francisco's Bayview district between the SF Bay Railroad and Bay Natives Nursery. Check out City Grazing on KQED!
About Adam Swig Events
Adam Swig produces memorable events with an original SF touch. From Baby Goats to Golden State Warriors, you never know who will show up. We do know everyone of his legendary events are socially conscious and give back to community non profits while being really, really fun and eclectic experiences. His events have been featured in the SF Chronicle and Adam has also been named one of SF's 2019 "Most Eligibles" by the Nob Hill Gazette.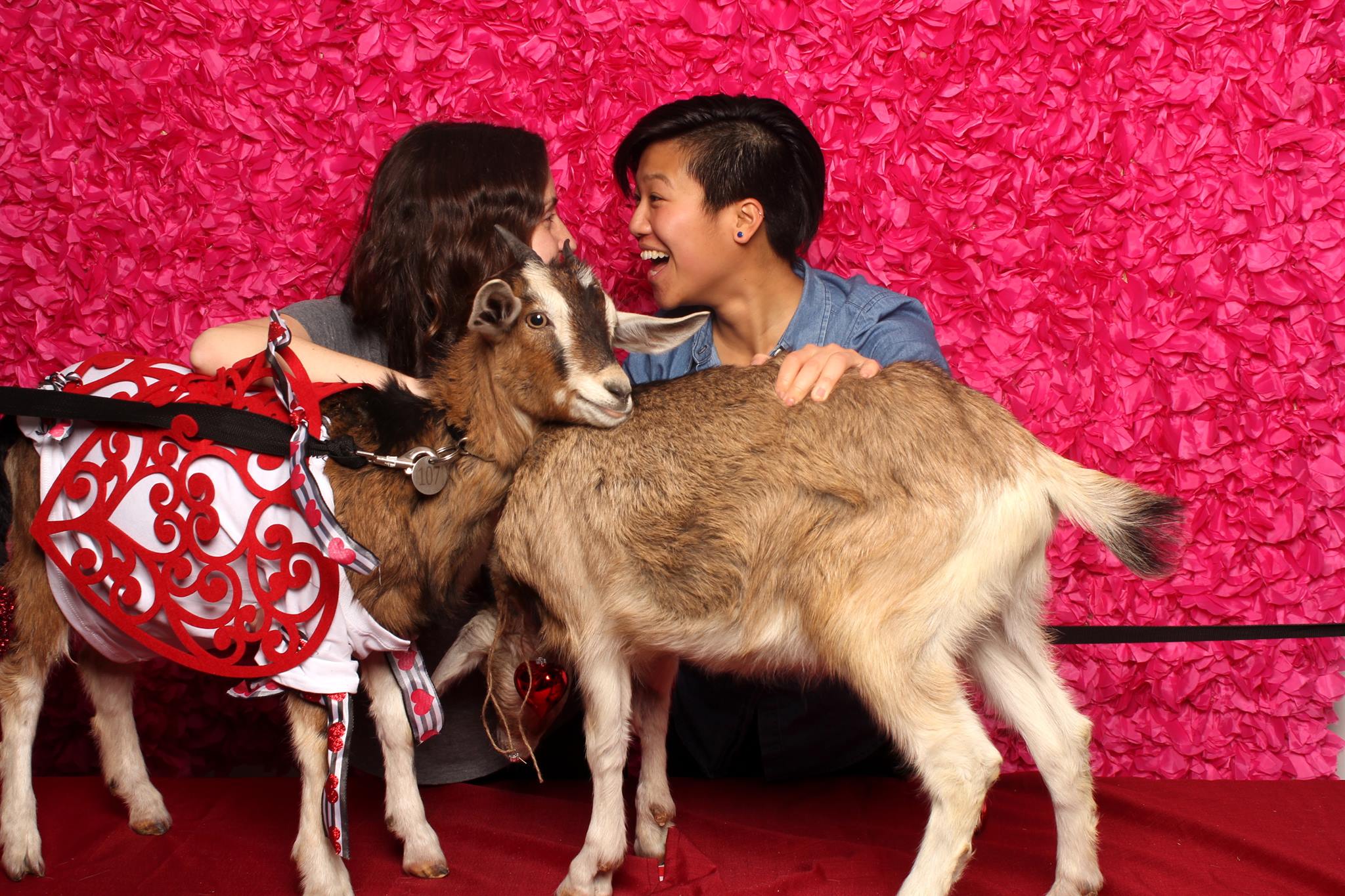 THANK YOU FOR YOUR SUPPORT and TO ALL OF OUR SPONORS and DONORS!