Description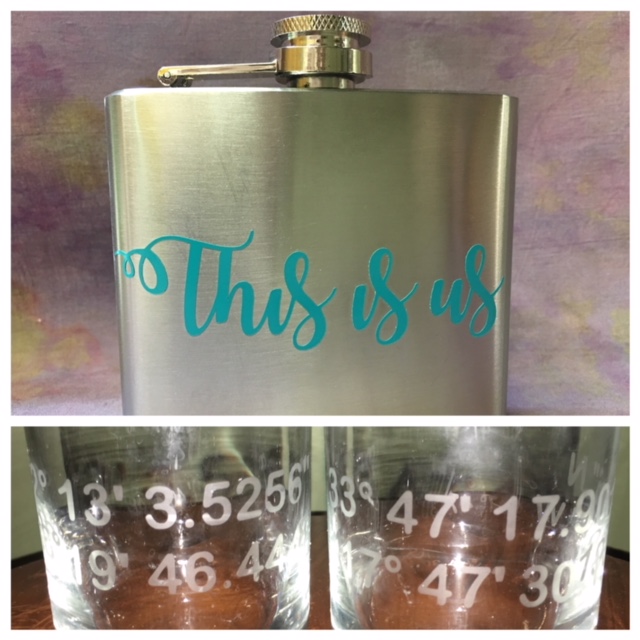 Grab some friends and something to drink and you will customize you own flask and two rocks glasses so it will look like you bought them! Perfect valentines day gift for your valentine or do it for yourself! You will be so pleased with the outcome that if you do give them away, you may want to come back and do them for yourself. The picture shows vinyl decal on the flask and etching on the rocks glasses (I suggest you do the flask & the glasses the same process either etching or vinyl), you just tell us what you want on your flask, What you want on the glasses and if you want to do them vinyl or etching. Please get this to us in advance so we can have your stencil cut.
NO EXPERIANCE NECESSARY!
If you have any questions about this class please call 815-245-7228!