Valentine's Day Ghost Hunt & Overnight Stay at the Hotel Conneaut | Fri. Fe...
Description
What better way to spend Valentine's Day than on a REAL ghost hunt and overnight stay in a haunted hotel!? This is your chance to go on a REAL a guided ghost hunt with the Ghosts N'at Crew as we take over the Haunted Hotel Conneaut on Friday February 14th! HOTEL ROOM - DINNER BUFFET - GHOST HUNT - BREAKFAST ALL INCLUDED IN TICKET PACKAGE!!!

We will be ghost hunting in the MOST ACTIVE locations throughout the hotel! The hotel has been featured on TV shows "Paranormal State" on A&E, and Bio Channel's "My Ghost Story".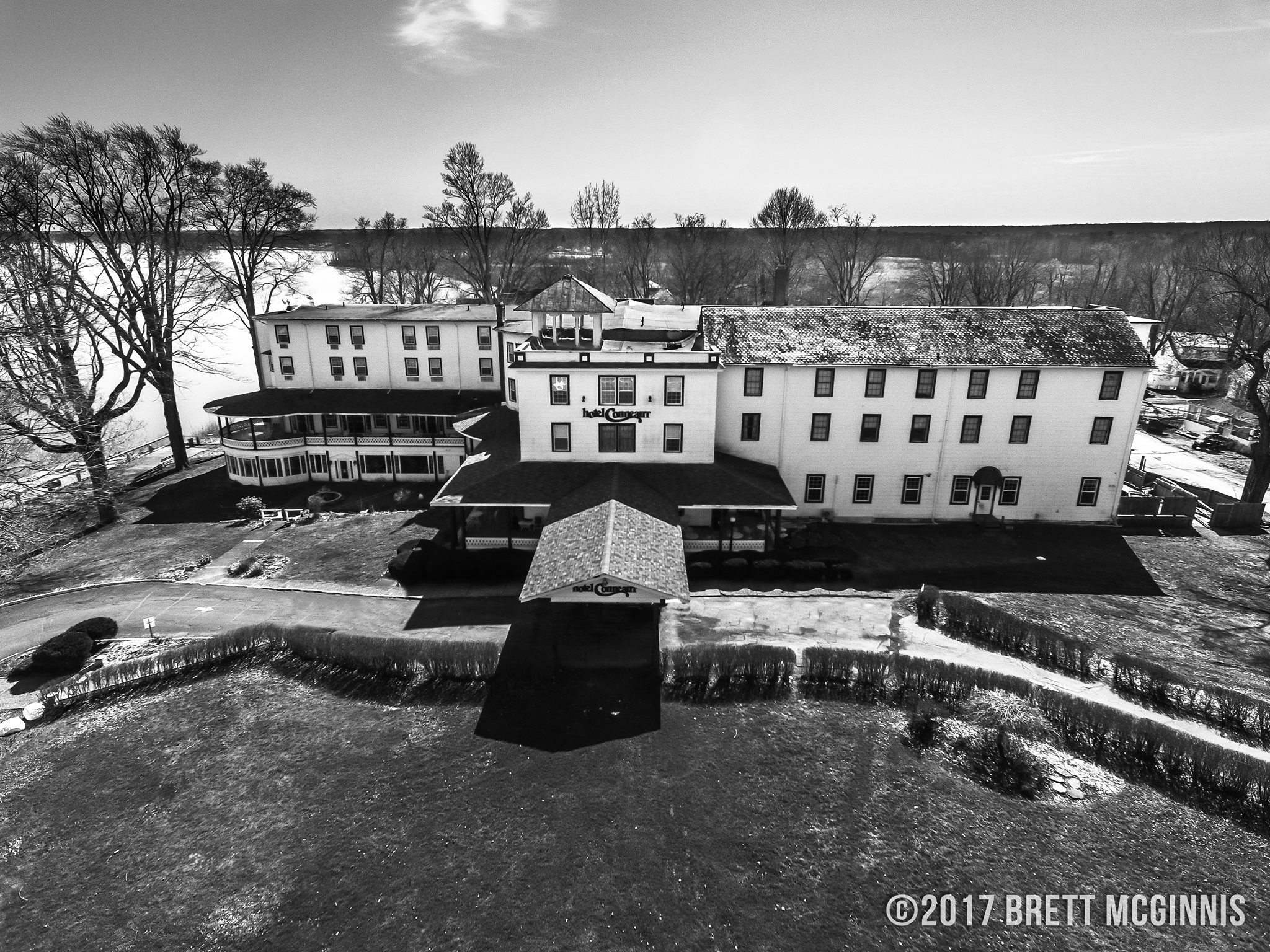 This is MORE than just a ghost hunt, your ticket package includes:
- Admission to the guided ghost hunt
- A delicious dinner buffet
- A room in the haunted hotel for the night
- After party/mixer in the hotel lounge
- Breakfast buffet on Sunday morning
The ghost hunt is a guided ghost hunt! You will be paired with a REAL paranormal investigator who will be using equipment and years of paranormal knowledge to try to make contact with "The Other Side".
**Tickets for this event are limited**

Check in at the hotel and event is between 5:30 P.M. - 6:30 P.M.
Dinner will be served from 6:30 P.M. - 7:30 P.M.
The Grand Ballroom opens at 7:30 P.M.!
There will be a brief presentation & Q&A session in the ballroom before we start hunting ghosts!
The guided ghost hunt portion of the night concludes around 11:30pm, but you are welcome to continue investigating on your own in the hotel's public areas!

A paranormal mixer follows directly after the ghost hunt in the hotel's bar The Spirit Lounge!
The breakfast buffet will be served on Saturday morning.
2 ticket packages are available, all tickets include admission to the ghost hunt and a room at the hotel

Package 1 - Admission for 1 to the ghost hunt, 1 dinner buffet, and single person room occupancy.
Package 2 - Admission for 2 to the ghost hunt, 2 dinner buffets, and double person room occupancy.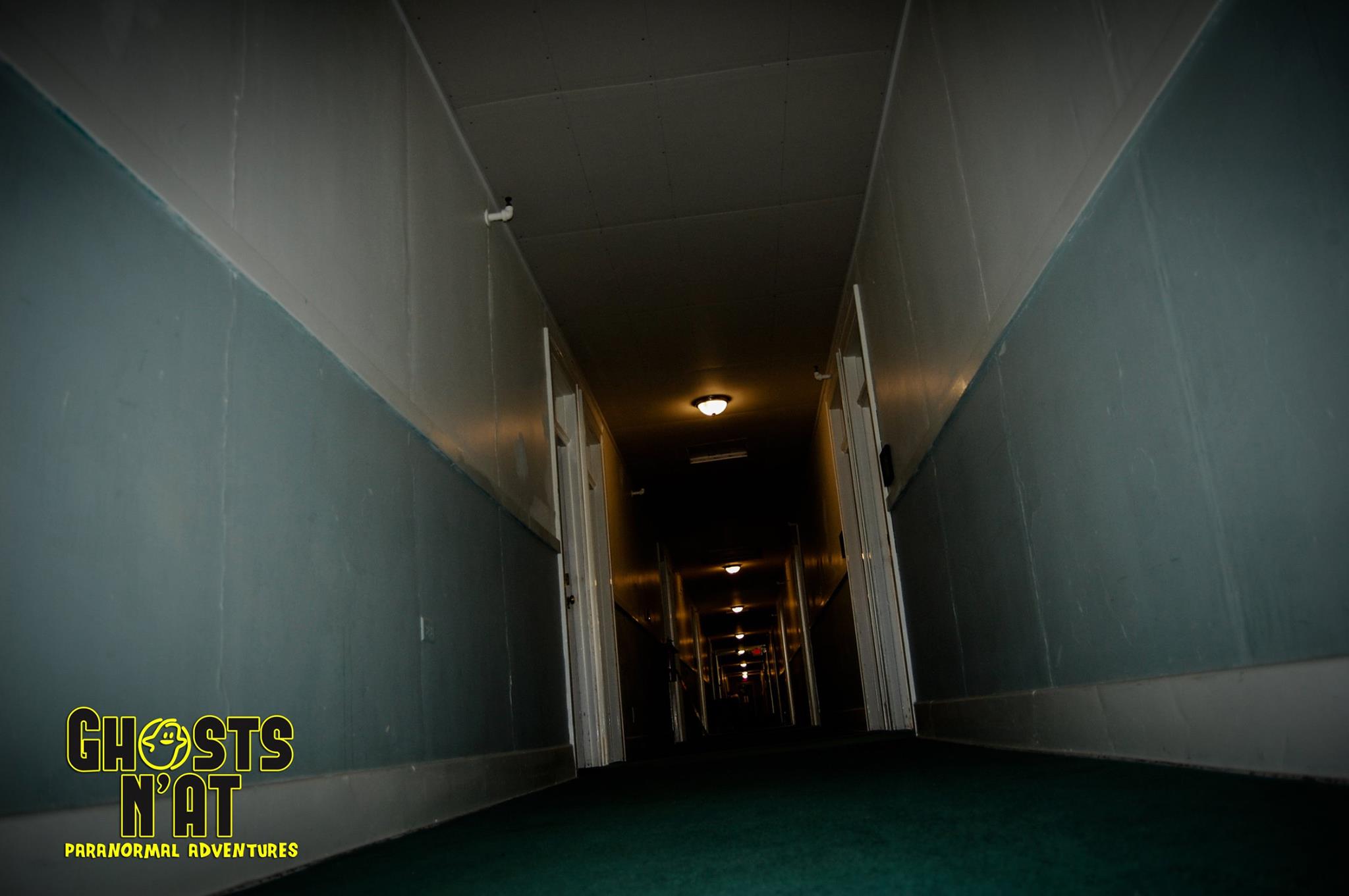 *Participants must be 18 years of age or older. Minors 12 - 17 are permitted with parent or guardian.
*You are required to bring a flashlight.
* Participants will be walking up & down stairs. The hotel was built in 1903 & has no elevator.
*Tickets are non-refundable.
*Alcohol is not permitted during the ghost hunt. If we feel that you are under the influence, Ghosts N'at reserves the right to remove you from the property.

Ghosts N'at is the #1 Paranormal Experience! Learn more about Ghosts N'at at www.ghostsnat.com