OPEN UNTIL MIDNIGHT! Valentine's Day Drop-Off at GlowHouse Gaming so parents can enjoy a late-night date night!
About this event
OPEN UNTIL MIDNIGHT ON VALENTINE'S DAY!Share the Love! Share the Fun with GlowHouse Gaming!MOVIES – MUSIC – VIDEO GAMES – VR – BOARD GAMES – SLIME STATION
Best Value!!! All-Day All-Night Play Pass | 8AM – Midnight | Price: $80 Includes Pizza Lunch & Chick-fil-A Dinner
AM Play Pass | 8AM – 3PM | Price: $40PM Play Pass | 3PM – Midnight | Price: $40 Bring your own food and drinks. Light snacks and water provided.
Price Increase as of 2/13.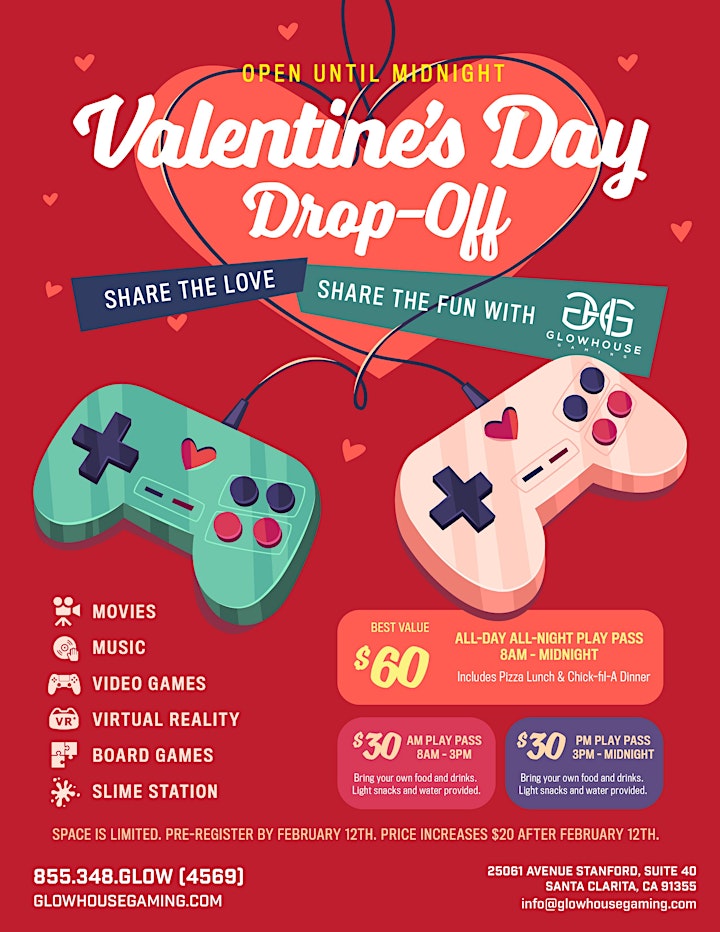 Organizer of Valentine's Day Drop-Off at GlowHouse Gaming