Description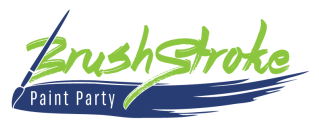 HAPPY VALENTINE'S DAY
Date Night "Lunar Love" - Adult Open Wood Slice
Wednesday February 14th
Painting Instruction from 5:30pm-7:30pm Doors open at 5:00
A speical time for you and your sweetheat for Valentine's Day

*****New at BrushStroke - Wood Slices***** Kiln dried and naturally untreated. Made in the USA. 9 - 11 inches diameter. No two will be the same.

Adult Open Wood Slice Session, 18 years and older.

Reserve your seat.
Artist will be there to guide you through this beautiful Wood Slice. Begin to design your masterpiece. Stencils, personalize, paint, etc. No two pieces will be the same
$40 per person; $5 off for members.
Gratuity not included. Perfect for your home or Wedding, Birthday and House Warming gift. ...