Actions and Detail Panel
Valentine's Day Barn Dinner
Tue, February 14, 2017, 7:00 PM – 9:30 PM EST
Description
Valentine's day is always tricky - bad, over priced food, crowded restaurants and impossible reservations. We would like to offer you an alternative. An intimate, four course dinner of local and sustainable foods. Couples welcome, but we would love to host the non-partnered as well. The night will include walks around the farm, bundled up fire pit cuddles, and beer and wine pairings to compliment each course. The cost is $50/pp, $65 with pairings, and more alcohol for purchase. All proceeds will go to Hale reservation. The menu is attached, but subject to alterations based on what is locally flourishing. This dinner will be limited to 20 spots, so reserve your place early.
*For dessert we are now having a Bushel and Crumb Pie, smores, and chocolate fondue.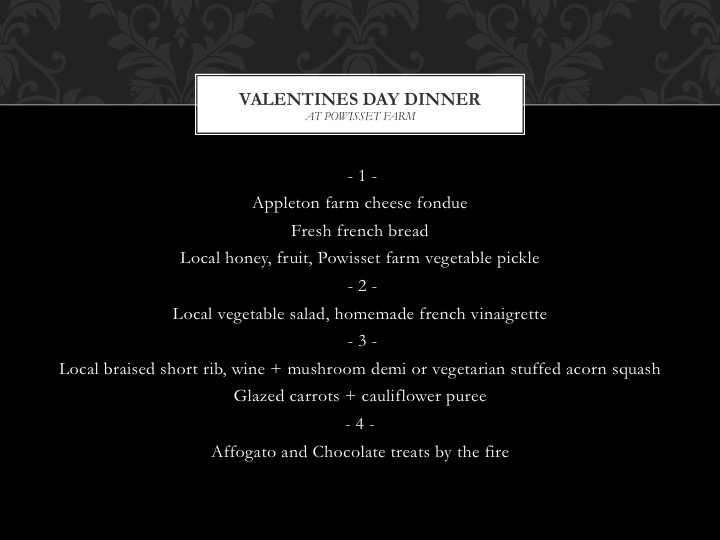 *We can accommodate food restrictions, but the kitchen is not entirely gluten free.