Description
Come out and celebrate our 1st Annual Valentine's Day Ball for couples. Let's celebrate our love for our spouse with others. Come dressed in your favorite 1970's outfit and expect to enjoy a wonderful meal, dancing and old school fun.
Includes: Dinner, dessert, lively music and memories to last a lifetime. Dinner will be served at 6:30pm
Dinner Menu: Caesar or House Salad; Lofton's Chicken Char Grilled, Mushroom Spinach Risotto, Roasted Garlic Cream; Balsamic Roasted Asparagus Spears and Roma Tomato Crème Brule Cheesecake, Fresh Raspberries, Lemon Syrup OR Fudge Iced Chocolate Layer Cake
Dress: 1970's Style
Photos will be available for purchase.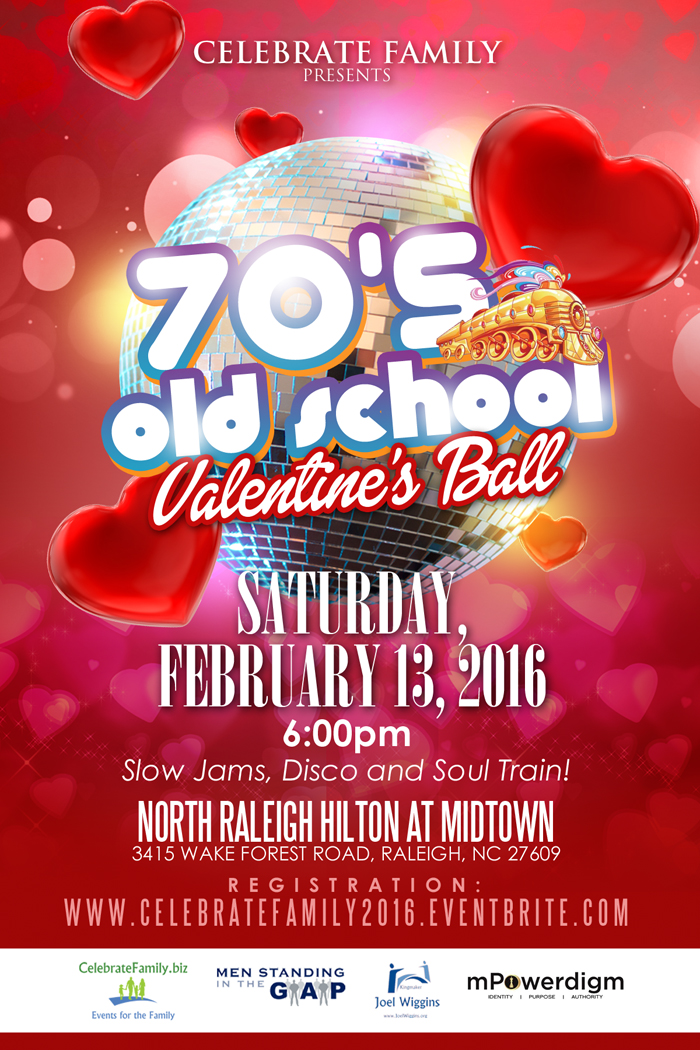 FAQs
What is the refund policy?
No refunds will be provided.
What is the dress code?
We recommend your favorite 1970's outfit.
What is the difference in ticket price?
One ticket is for the dance and dinner- $50 per person. The other ticket is for dance only- $25
What time does the event end?
The event hours are 6:00pm-10:00pm.
Are tickets available at the door?
Yes, tickets can be purchased at the door.