About this event
Valentine's Day Event!
Are you looking for the perfect Valentine's Day Date for you and your loved one?
Feel the love at the Sunflower Spa this Valentine's Day with our special event.
Your date begins with a 75-minute Valentine's Day Massage for two. Following the spa treatment, you will be whisked away to our Retreat Room, where you will enjoy our Valentine's Day Charcuterie board , wine and beverages. The date will end with your heart brimming with love and joy, and a "Sweet As Candy Gift Box" filled with love and from the Sunflower Spa.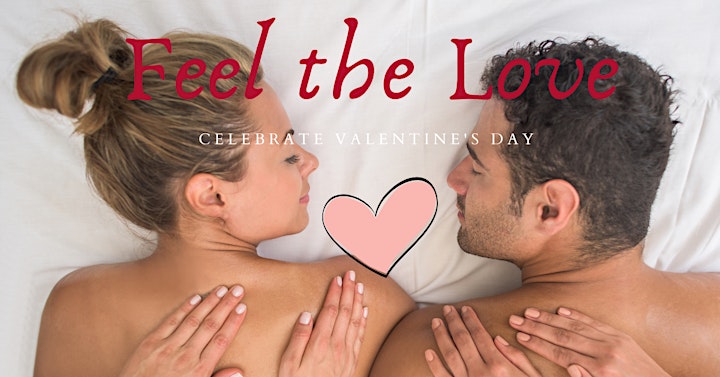 Each Package Includes:
Relax in our Retreat Room
An exclusive Valentine's Day Gift Box for two lovebirds.
Charcuterie board
Your choice of beer, wine, coffee or spa water.
75-minute Massage Service includes, our exclusive Valentine's Day Scrub, mask and aroma
Gratuity Included
ENTER TO WIN!
Gift Basket from FarmHouse Fresh
Sunflower Spa Gift Basket
Any Questions please call Sunflower Spa at 920.739.1235
FREQUENTLY ASKED QUESTIONS:
EVENT NOTIFICATIONS:
We put a lot of time and care into making this event amazing for everyone that attends. We are literally pouring our LOVE into it! As a heads up, you will receive 4 emails from Eventbrite (event software platform) consisting of confirmations and reminders. In addition, you will receive 4 emails from our reservation system which will be showing your spa treatment only. Please know that these emails are automated. Yes, it may be overkill on the communication, but we want to make sure all your questions are answered for the most amazing date ever!
Can I use a Sunflower Spa Gift Card for payment?
No, our software will not allow it.
Can I book and pay over the phone with the Sunflower Spa for payment?
Yes, however, we will be using the event software system to process your payment. We highly recommend that you book the ticket yourself on Eventbright.
Is gratuity included in the ticket price?
Yes, gratuity is included in the ticket price.
How can I contact the organizer with any questions?
If you have questions about the event please email lacy@sunflowerspa.net or call 920.739.1235.
When do I arrive for the event?
Please arrive 15 minutes prior to your ticketed time. Your ticket time is the time your spa service will start and you don't want to be late for that.
Will I be in a room with another person?
No, it will just be the two of you lovebirds in one room.
Will I be dining with my +1?
We will have each couple paired together in our Retreat Room. So you both will be at separate tables but there will be two other couples in the same room.
What will I be eating?
We are preparing a Valentine's Day Charcuterie Board. Which will include, chocolates, crackers, cured meats, cheese, fruit, nuts, and a variety of dips. Think high-end Charcuterie board.
What are my drink choices?
The Sunflower Spa is licensed by the City of Appleton to serve beer and wine. At this event, we will be serving wine, beer, coffee, and spa water.
What is included in the Valentine's Day gift we get?
Well, that is a secret. But we will say it is a very nice gift that contains all the elements of a romantic journey together.
What do I wear?
Wear whatever you are comfortable in. We encourage you to wear some warm socks so you can go shoeless when you enter the Retreat room. If it's snowing or raining we will ask you to remove your wet shoes or boots prior to going into our Retreat room.
What does the Retreat room look like?
Watch the video here: https://youtu.be/0f8EWe0WPWY
What's the refund policy?
No refunds. However, the ticket is transferable to someone else.
Do I have to bring my printed ticket to the event?
No
Is my registration fee or ticket transferrable?
Yes, please notify us of the transfer. There is no transfer fee.
Organizer of Valentine's Day 2022
Steal away to Sunflower Spa, and enjoy a little time all to yourself. Whether with us for an hour or an afternoon, your experience at our Sunflower Spa will provide the relaxation needed to restore the balance of mind, body and spirit. Maybe you're looking for a massage to work out kinks acquired from the daily grind. Or perhaps you'd like a facial to ensure you look as good as you feel. For a more complete Sunflower Spa experience, take advantage of our selection of packages, each designed to re-establish your sense of inner peace or harmony.