Description
Pagans Paradise presents: a weekend intensive Erotic Retreat!
Connect with your partner like never before. Whether it's a stay-cation a vacation or somewhere in between. Jet away to a sex positive and inclusive haven in the concrete jungle to connect with your own body and learn about others. Perfect for those coming from Conneticut, Long Island and Jersey!
This weekend intensive provides the unique opportunity to build off of learning in REAL TIME. A combination of Pagans Paradise's most popular classes plus many exclusive only available for the erotic retreat. All workshops, intensives and private sessions with the goal of connecting and understanding your partner to bring both of you closer together and closer to unleashing the desires you did not know existed within you.
Along with optional breakout lessons for specific coursework in BDSM, expect to gain knowledge on both the physical and psychologically sexual level.

Each day there will be a variety of classes, exercises and opportunities to perfect your skills and evolve your sexual relationship and dynamic. From nearly-naked yoga, Erotic Hypnosis to G-spot/ P-Spot intensive to Tantric focus. Saturday night will culminate with a play party to relax, play, and connect with each other (or others, should you feel so inclined).
Friday night, arrive for welcome drinks and a relaxing erotic massage class as you get to know your surroundings. Begin your next morning with a yoga workshop before our staff caters your breakfast.
All meals, accommodations, beer and wine are included in the price. Alternatively you can pay your deposit to
Paypal: 3FSNYC@gmail.com
Venmo: @lolajean
If you wish to stay in the facilities for the weekend there is an Add-on available for purchase. For day ticket-ers you can either choose to find you own accommodation near the facility or attend only the Saturday/Sunday sessions.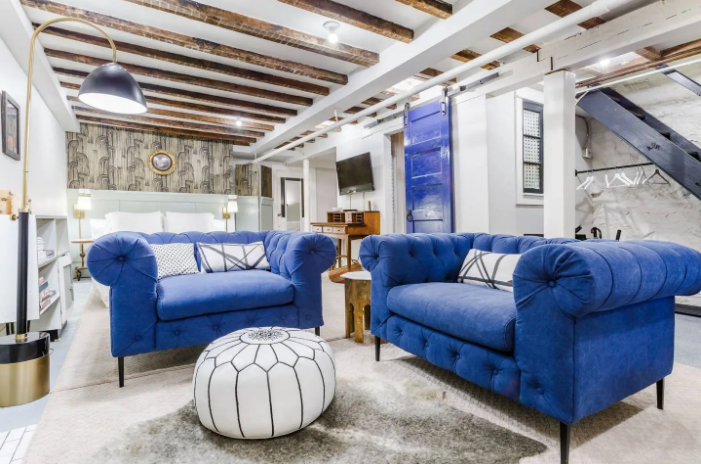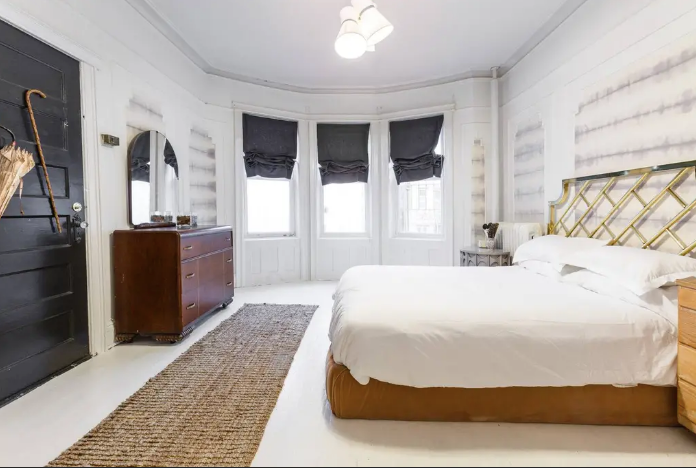 Early Bird Couples Weekend Ticket $595 (regular price $695)
Early Bird Couples Saturday Ticket $395 (regular price $455)
If you are a triad please or a single wishing to attend the play party contact thelolajean@gmail.com for ticket options.
Sample Itinerary
*to be finalized
Day 1 - Friday - Get Loose
8pm Welcome Drinks / Meet and Greet
Introduction to Sexual Rediscovery Course: How to discuss and navigate sexual conversations and consent
Erotic Massage Class
Day 2 - Saturday - Focus on Each Other
8:30-10:30 BREAKFAST

10-11 (Nearly) Naked Yoga : Start the day off with acknowledging your body and it's capabilities

11:30 - 1:00 Sense Play & Sensual Dominance

1-2 LUNCH

2-3 Kink Starter Pack Corrections & Asphyxiation

3-5 Tantric Intensive - what is tantra and how should one incorporate it

5-6:30 Prostate and Gspot & EDGING

6:30/7 DINNER




8pm - PLAY PARTY begins

8:00-8:30Play Party Etiquette

8:30-9:30: Mouthing Off : Put Your Money Where Your Mouth IS

9:30 - LATE: Play Party



Day 3 - Sunday - Focus on Yourself
Continuing sexual communication and How to introduce new elements, kink, or partners to your relationship
Break out : Male Internal Orgasm // Female Masturbation // Squirting
Masturbation Puppetry
Homework assignments and good byes!