Description
Since Valentine's Day is fast approaching, we're once again taking our relationship with Mayan Street Food to an exclusive level! Join us for an exclusive and exquisitely delicious beer dinner, featuring a four-course menu prepared by renowned Chef Bruce Ucán of Mayan Café that's been collaboratively paired with five beers brewed by Head Brewer Cory Buenning.
Buenning and Ucán have joined forces to take your palette on a journey that they each will personally detail during the dinner.
Lovebirds (2 seats - $65 per person) and a couple of lovebirds (4 seats - $65 per person) are welcome but if you come as a flock of lovebirds (6 seats - $60 per person) - get a group discount! For those Flying Solo (1 seat - $65 per person), we'll also have a spot available to you!

Capacity is extremely limited and the ticket price is ($65 or $60) per person before Eventbrite fee, local tax, and 20% gratuity - all of which will be added during the online checkout process.
Menu below.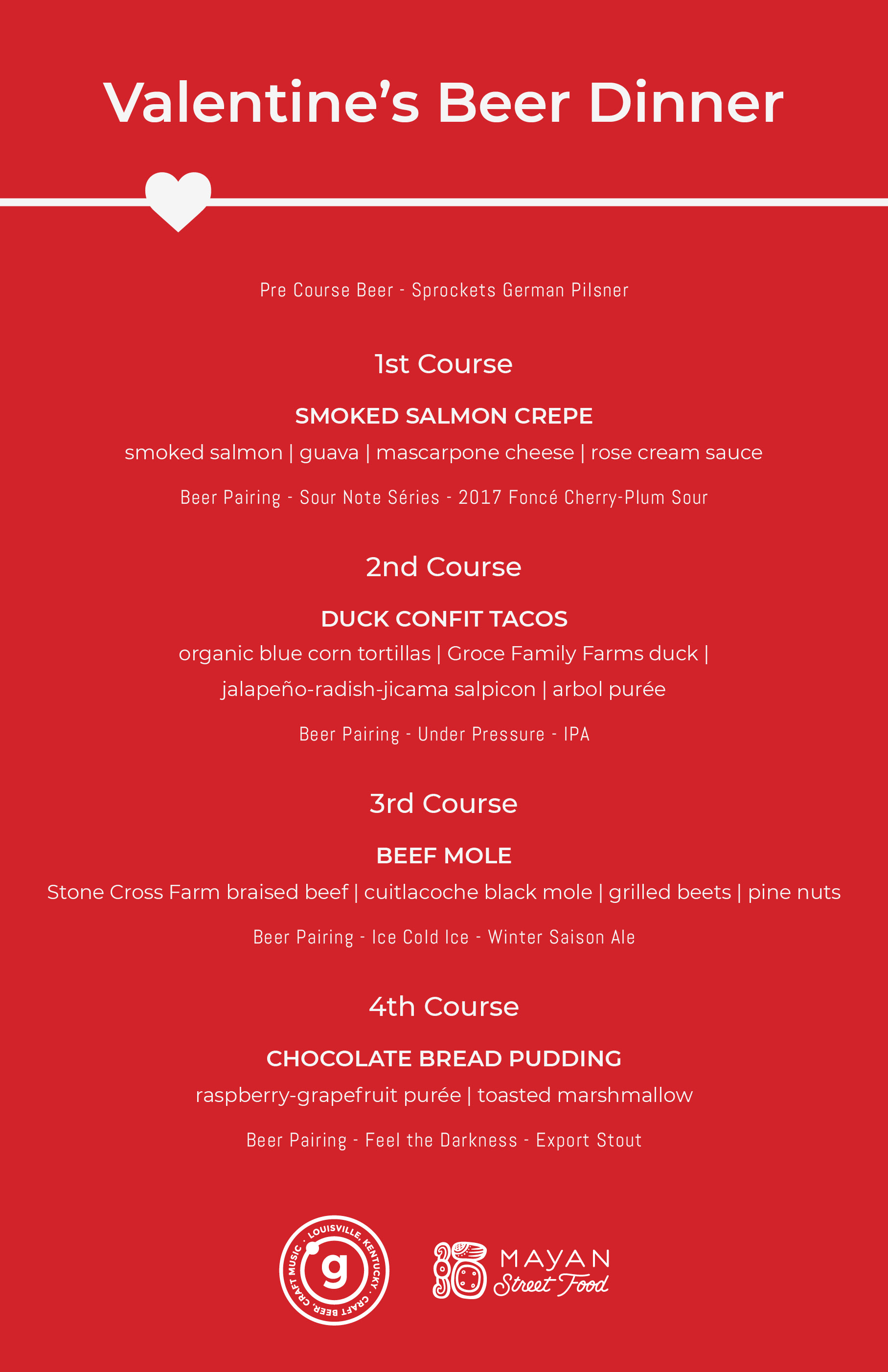 Organizer of Valentine's Beer Dinner 2019
Music mavens think we're a music venue. Hop heads think we're a microbrewery. But we exist somewhere in between, which is why we call ourselves a music brewery. 
Fresh beer and live music are at the core of what Gravely is all about.They're like oxygen to us and we have a hard time imagining a world where one exists without the other. Do other breweries also love music and have the occasional live show? Without a doubt, but in here the music inspires both our atmosphere and beer. And if we do things right, our beer will inspire music.