Description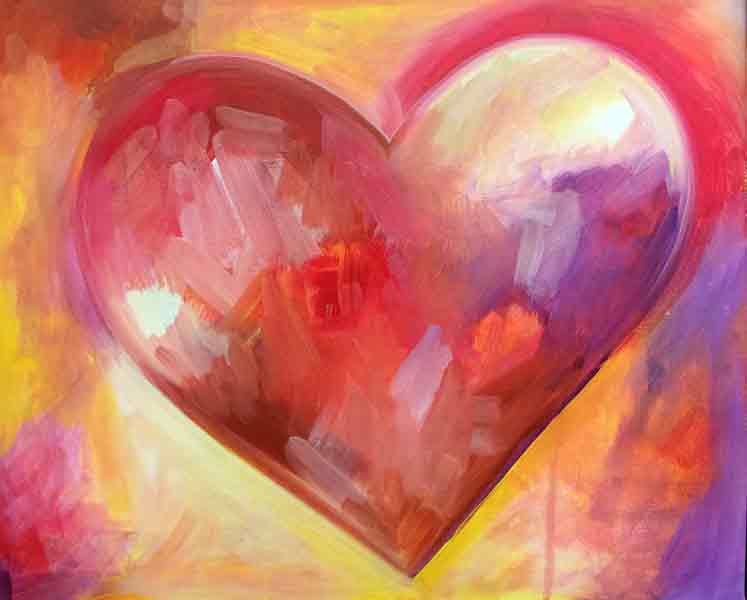 Here's a great painting to do with your sweetheart as a date, or a great painting to do for your Valentine! This fun and bright Valentine heart is the perfect gift! Join us this afternoon for a creative and memorable way to celebrate Valentine's Day 2019 with your special someone.
Instructor: Katherine Dorland
In this class you'll return to the basics of painting and the beauty of being creative. You will receive simple step-by-step guidance by our instructors, all the while enjoying the good company of friends and new friends you'll meet. Wine, beer, and delicious appetizers will be available for purchase. By the end of the night you will be amazed at the art piece you have created yourself – something you will be proud to hang in your home!
Enjoy your creativity!
Purchase 2 Tickets for $58, Double Your Fun and Save! Use Promo Code 2for58
Class starts promptly at 6:00