Val Verde Unified School District's Fifth Annual Family Engagement Symposiu...
Description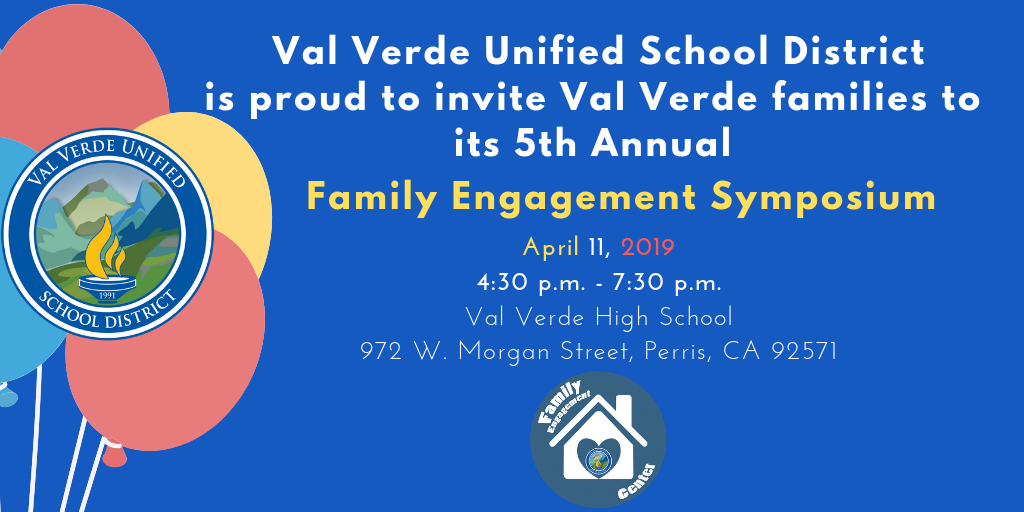 Val Verde Unified School District families are invited to come to this free, fun-filled event, featuring a Family Night with Dr. Christopher Emdin from Columbia University. There will be dinner, an exciting keynote session, and fun activities for the family. Child supervision will be available. We hope you can make it!
The event will take place at the Val Verde High School Gym from 4:30 p.m. to 7:30 p.m. on Thursday, April 11, 2019.
---
Se les invita a las familias del Distrito Escolar Unificado de Val Verde para que asistan a este divertido evento, cuyo lema principal es una noche familiar con el Dr. Chris Emdin. Habrá cena, una ceremonia de apertura emocionante y actividades divertidas para la familia. Habrá supervisión de niños e interpretación al español. ¡Esperamos nos puedan acompañar!
El evento se realizará en la Escuela Preparatoria Val Verde de 4:30 p.m. a 7:30 p.m. el jueves, 11 de abril, 2019.