Description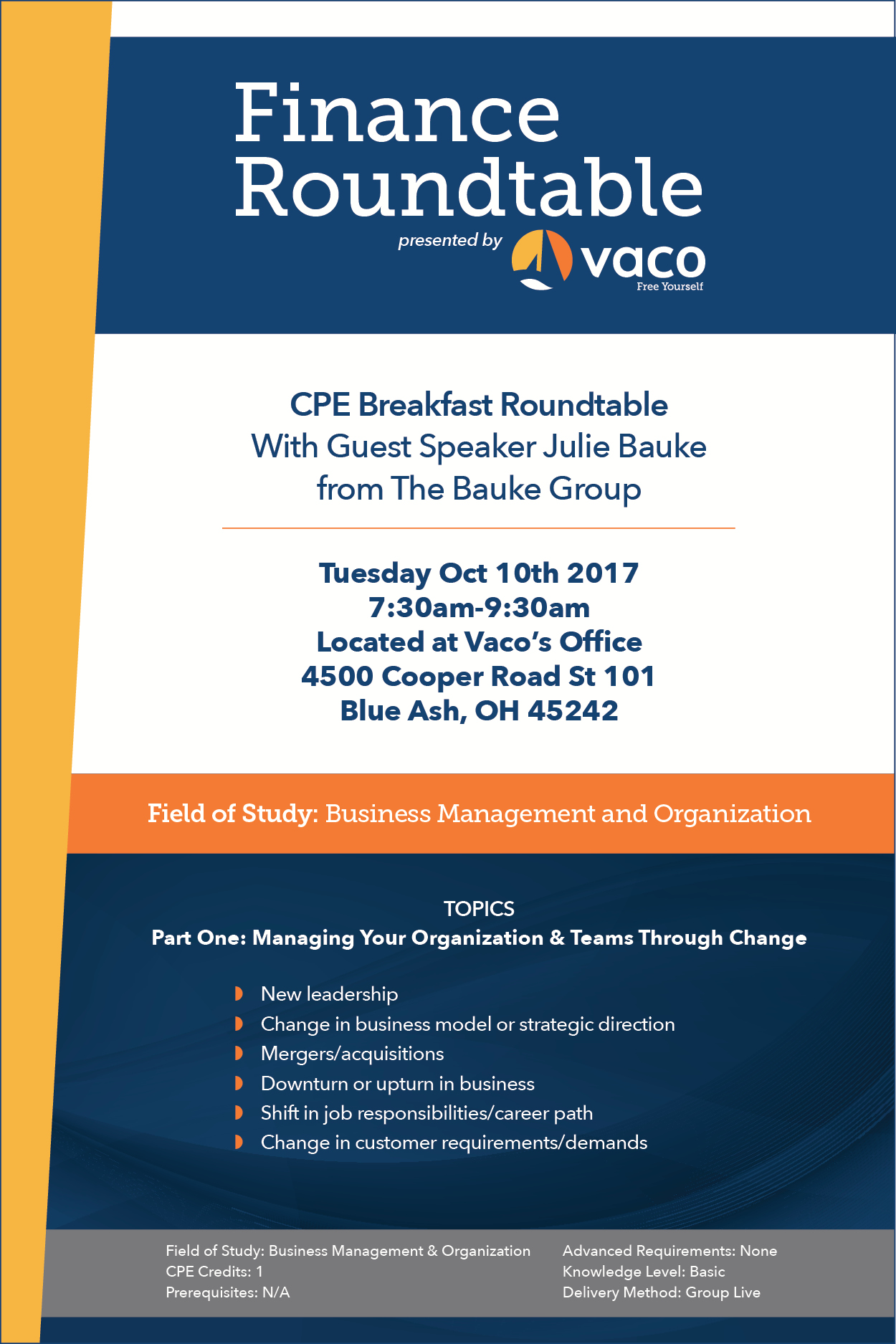 Change Happens
Don't Just Accept It… Embrace It, Manage It and Grow From It
Join Vaco and The Bauke Group for a two-part series on… "Change Happens: Embrace it. Manage it. Grow From it!" These workshops are for anyone who wants to better manage change in their own career, or for those who want/need to manage change for their organizations… or both. No one is saying it's easy, but in these sessions we will interactively discuss strategies and tactics that will help you effectively manage change for your organization, for your people and for yourself. And to not only survive, but thrive!
Part One: Managing Your Organization & Teams Through Change
Tuesday October 10
Part Two: Managing Change For You & Your Career
Tuesday November 7
We can't change the fact that change happens. However, we can learn how to manage change effectively, for the sake and success of our organizations, others we work with, and our own lives and careers.
About The Bauke Group: We partner with successful leaders to take control of their ambition and effectively identify, pursue and maintain career satisfaction and success. We also work with organizations who are committed to leading transitions in a strategic, thoughtful way that retains key talent and preserves culture and reputation with customers and the community.