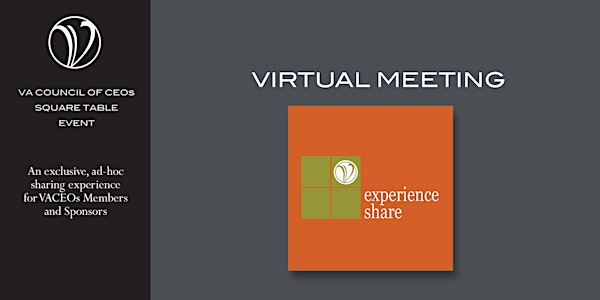 VACEOs Square Table: Selling in Uncertain Times - April 7, 11:00 am - 12:00...
Description
The world we live in, for now, has changed. But it hasn't stopped. Sales are still being made. The approach has to be different. We will discuss the best practices around how to engage the market and how we can adjust our behaviors to meet these new challenges.
Details for calling in can be found in the confirmation email.
Host and presenters:
Robin Green, Sandler Training green.sandler.com

About VACEOS Square Table events:
Ad hoc peer learning in small groups
For VACEOs members and sponsors only
VACEOs Safe Haven culture applies. The host will set the confidentiality level.

Any member or sponsor can propose an event
Topic, meeting format, etc. determined by the host
Free to participants.
Learn more about how Square Table events work, and how you can propose one here