Location
Universal College of Healing Arts
8702 North 30th Street
Omaha, NE 68112
Description
VIP Event with Toni Bark, MD
Hosted by Universal College of Healing Arts and presented by Heartland Healing.
NOTE: CEUs for Licensed Massage Therapists are included.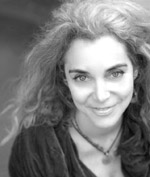 Chicago physician Toni Bark, M.D. is a medical doctor and homeopath.
• International expert on vaccine safety and efficacy
• Expert medical witness in Federal Vaccine Injury Court
• Author and filmmaker
• Keynote speaker at Omaha Health Expo 2017
• Has appeared in "Vaxxed," "Vaccines Revealed," "Silent Epidemic," "Bought" and more

This VIP Event will provide an update on current national vaccine policy and the latest research on the safety and efficacy of vaccines. Dr. Bark will be coming to Omaha immediately following her speaking engagement in Washington at the National Press Club.
Hear about the President's Commission on Vaccine Safety headed by Robert Kennedy, Jr.
Nebraska's infant vaccine schedule calls for 61 (sixty-one) vaccinations by age six. Come to this VIP Event to connect with Dr. Bark and others who present solid information and updates on this important issue.
Continuing Education: CEU will be provided for any attending Licensed Massage Therapists as part of the program.
Complimentary light hor d'oeuvres and soft beverages will be served.
This event is organized by non-profit Heartland Healing with support from Universal College of Healing Arts, the Omaha Health Expo and its Steering Committee.
NOTE: Dr. Bark will deliver the Keynote Address at the Omaha Health Expo, Baxter Arena, Saturday, April 8 @ 1pm; followed by a Panel Discussion with local vaccine experts.
100% of ticket revenue is used to defray the cost of bringing Dr. Bark to Omaha
FAQs
What's the refund policy?
Refunds (minus service fee) in the event of cancelation.