Vaccination Awareness Event - Featuring Del Bigtree, Dr. Bob Zajac and Mary...
Description
Please pay attention to emails, this event page and the Achieve Wellness facebook page for updates! Thank you for your intrest in this event. Blessings
Join us for our Fall 2019 event on Saturday September 14th 9am-4pm as we welcome Del Bigtree, Dr. Bob Zajac and Mary Tocco. This will truly be a once in a lifetime educational event to hear Del, Dr. Bob and Mary speak on vaccine awareness. We anticipate this event will sell out so grab your tickets now!

LEARN MORE ABOUT THE SPEAKERS: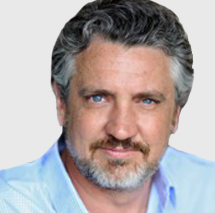 Del Bigtree has been an Emmy Award winning producer on the daytime talk show THE DOCTORS for over six years. With a background as a filmmaker and an investigative medical journalist, his latest documentary, VAXXED, has caused national awareness on the issue of vaccinations. Del has been traveling the nation, meeting with politicians and standing with parents in their fight to maintain our freedom of choice. He is the host of HighWire Talk, a show that finds the answers to the questions everyone else is afraid to ask and Founder/CEO of the Informed Consent Action Network which is dedicated to the eradication of man-made disease.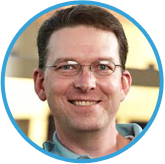 Dr. Robert (Bob) Zajac is a board-certified pediatrician with additional expertise in asthma/allergy care, developmental/behavioral pediatric care, and natural/holistic care. He received his degree in Child Development, and pursued an additional four years of training in a PhD program (Early Childhood Special Education), followed by his medical degree (MD – University of Minnesota – 2000) and residency training (pediatrics – 2000-2003). Prior to starting New Kingdom Pediatrics, Dr. Bob completed his masters of business degree (MBA, Crown College, 2011-2013). With a growing interest in natural and holistic care options, he finds great joy in forming partnerships with families and community health and wellness providers. Dr. Bob and his wife Julie have been married for over 25 years and have 8 children.
Mary Tocco's mission is to empower people to take responsibility for their health, understand the options available to them and to encourage natural, vitalistic health. She encourages you to question the social-norms and acquire a complete understanding of how we, as humans, are effected by the toxic environment and the medical complex in America, resulting in the decline of health. Her articles and educational products are designed for this purpose. Mary shares her passion and experience on a personal level. Mary has been in the natural health care field for over 39 years and spent many years working in the holistic and chiropractic health field. Mary is working as a natural health advocate for people who want to improve their health by consultation. Mary is the co-founder of the American Chiropractic Autism Board (ACAB) 2006, helped manage Hope For Autism, (HFA) a training program for physicians who want to help children with autism recover and is the Vice President of the Foundation for Pediatric Health. She was the Director of Vaccine Research and Education for Michigan for Vaccine Choice, a non-profit (501c) watchdog group, insuring vaccine choice in Michigan until December 2016. Mary Tocco is on the Board of Directors for WAVE, World Association for Vaccine Education (www.novaccine.com)
Join us for this awareness event! Gain the knowledge to make informed decisions in your healthcare! We look forward to seeing you there!