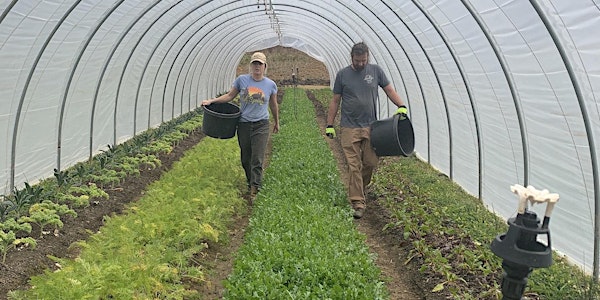 Vacationer Supported Agriculture Information Session (AirBNB + VRBO Hosts)
Learn How to Get Better Guest Ratings by Connecting Them with Fresh, Local Food
About this event
The informational session will last approximately one hour and will have project staff from NC State University who will let you know how to participate in Vacationer Supported Agriculture (VSA) this season --- including copy/paste statements to message your guests, promotional materials, and local farmer stories.
VSA allows vacationers to Jackson and Swain Counties to purchase a bag of local produce that they will pick up at centralized locations before heading to their rentals for the week/weekend.
Increase your AirBNB and/or VRBO experience by offering a unique guest offering that is NO COST to you and easy to use RIGHT NOW!