Vacation Rental Supporter Rally At The Florida Statehouse
Event Information
Location
Statehouse Waller Park Area
Waller Park, Florida Statehouse (Duval Street Side)
400 S Monroe St
Tallahassee, FL 32399
Description
JOIN US FOR A SUPPORTERS RALLY IN TALLAHASSEE!
We welcome vacation rental owners, managers, hosts and allied members to participate in our kickoff rally to organize support for the vacation rental industry as we move into the 2018 legislative session. Join us for this great event to show elected officials and the big hotel lobby that vacation rentals are here to stay and we support private property rights throughout Florida. You are the voice of the industry, take part its free to attend. Pick up your supporter buttons at the event. This event is a collaboration between Florida VRMA, airbnb & Expedia.
The 2018 Legislative session hasn't started yet but the anti vacation rental oppponents are already attacking you and your livelihood. Stand up, show your support and attend.
Invited Speakers:
State Senator Greg Steube
State Representative Mike Larosa
Other industry supporters.
Try to arrive at the Rally location no later than 10:30 AM
Location: 400 S Monroe St, Tallahassee, FL 32399 (Duval St Side)
More location information for Waller Park
https://www.dms.myflorida.com/business_operations/real_estate_development_and_management/facilities_management/building_information/capitol_complex_information/state_space_available_for_use/waller_park
The parking options are as follows:
!. Florida Archives parking garage. $5/ all day parking, located next to the museum of Florida History on Bronough St. between Pensacola and Madison. This option is a block away from the capitol (and is on the same side of the capitol as the rally), but is furthest away from the LLW offices. This option is a cash-only garage, but if you are trying to exit the garage after 6:00pm, the gate is usually up and you do not have to pay.
2. The Kleman Plaza garage. This garage has entrances both on Duval st (at the intersection of Jefferson and Duval) and on Bronough St ( between College and Jefferson). This option is a one block walk from the capitol, but is still a 5-6 block walk from LLW. Parking is $6/8 hours.
3. This garage is on the corner of College and Calhoun St, with the entrance on Calhoun. This is the most expensive option at $7/6 hours or more of parking, but is the closes to LLW at less than a block away. It is the furthest option from the Capitol.
Want to show more support? Join us on Tourism Day Jan 17th also.
Florida VRMA is a sponsor and will be presenting to over 600 attendees. This is a Visit Florida event and they charge a fee to attend which includes food and beverages.
Florida VRMA's Tourism Day Sponsorship is co sponsored by Vacasa & Encore Resort at Reunion.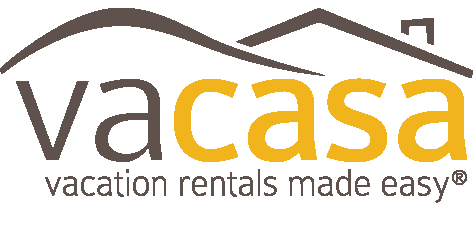 Date and Time
Location
Statehouse Waller Park Area
Waller Park, Florida Statehouse (Duval Street Side)
400 S Monroe St
Tallahassee, FL 32399