VAC and Duck Club present: Trash Fence with guests Orographic/Not That Jennifer/Thenon
About this event
Jan 22nd 2022
Tickets: $15 ADV ~ $20 at the door
21+ VALID ID REQUIRED
*Vaccine or 24 hour proof of negative covid test required
* Masks required when not eating or drinking!
Coming fresh off their jam-packed Treefort Music Fest debut, Trash Fence is back with a new mind-bending, body-rocking interactive light and sound show at The Visual Arts Collective.
Opening will be a back-to-back set from local queer rave daddies: Orographic and Not That Jennifer.
The closer will be Thenon from Charlatan bringing her fierce, deep and searing beats.
Set times:
9-11 Orographic b2b Not That Jennifer
11-1 Trash Fence
1-2 Thenon
Links and Artist Info:
TRASH FENCE
We are a conglomerate of International Hot Dog vendors from Boise, ID that discovered the path to enlightenment through a series of secret methods learned through an ancient desert cult during a temple burning ceremony. The first step of this transformation is to open a portal to another dimension by building 'The Astral Conduit' and using cutting edge light programming fused with magic and music. The second step is to writhe and gyrate in a rhythmic pattern until your molecules bind with this portal to achieve 'The Cosmic Rapture' at which point you will ascend to a level of bliss you have never experienced. Meet us at the Trash Fence.
SOUNDCLOUD
https://soundcloud.com/trashfencemusic
INSTAGRAM
https://instagram.com/trashfence.art
FACEBOOK
https://facebook.com/trashfence
SUPPORT:
NOT THAT JENNIFER
Not That Jennifer is the DJ moniker for Boise-based creative queer Josh Pew. Drawn to the moments on the dance floor when talking turns to moving, Not That Jennifer switches up genres to draw people in so that the magic movements can happen - sonically, socially, spiritually. With a tendency towards disco, indie-dance, minimal house, lite techno and joyful in-betweens, Not That Jennifer goes on emotional journeys that can only be described as party.
SOUNDCLOUD
https://soundcloud.com/not-that-jennifer
OROGRAPHIC
Orographic is a founding member of Bridge Club, Portland's legendary queer daytime party, His DJ sets and art installations are a fixture in the US queer underground scene, playing (and decorating) Honey Soundsystem, Honcho Campout, Gays Hate Techno, Double Scorpio and more. Rob recently made his European debut playing the Genosys stage at Glastonbury.
INSTAGRAM
SOUNDCLOUD
INSTALLATIONS
THENON
Thenon is a techno artist from Boise, ID. She is a long standing resident in the Charlatan collective. Ranging from lush progressive rhythms to fresh-out-the-warehouse techno bangers. Her selections have quickly gained her traction as an artist in the Boise underground music scene.
INSTAGRAM
https://www.instagram.com/thenon3000
FACEBOOK
https://www.facebook.com/charlatanboi
FAQs
21+ VALID ID REQUIRED
NO REFUNDS AFTER DOORS OPEN
*Vaccine or 24 hour proof of negative covid test required
* Masks required when not eating or drinking!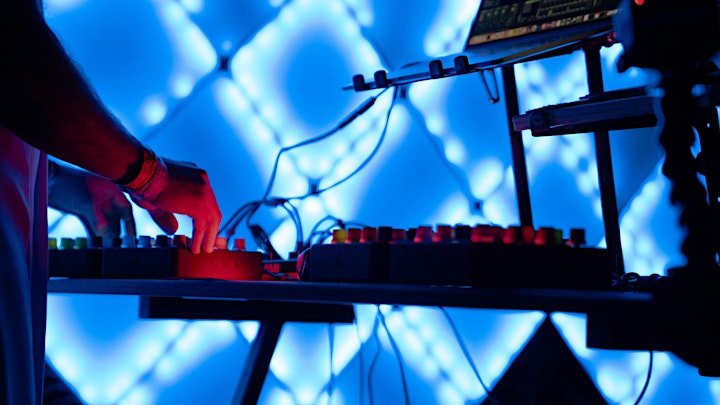 Organizer of VAC and Duck Club present: Trash Fence
Visual Arts Collective (VAC), is a contemporary fine art gallery, performance venue and cultural center in Garden City, Idaho, committed to presenting exhibitions and events for artists working in visual and performance art, film, music, dance and theater. VAC is dedicated to providing Boise and the Treasure Valley opportunities to explore various disciplines, to engage in interactive art, to participate in special events and to encourage artists and the community to continue in the discovery of artistic expression.