| | |
| --- | --- |
| VA Statewide RUF Fall Conference 2018 | |
Event Details
Come join us for an amazing weekend with RUF at Rockbridge YL Camp outside of Lexington, VA!
What Schools will be there?
Christopher Newport University     
James Madison University 
Liberty University
Mary Baldwin University
Randolph College
Sweet Briar College  
University of Lynchburg
University of Virginia
Virginia Commonwealth University
Virginia Tech
Washington & Lee
William & Mary
Cost:
Cost for the conference is $100, which includes room and board. Scholarships are available! Talk to your campus minister if you need a scholarship. They will give you a special code to enter during registration, using the "enter promotional code" link. You can pay with a credit card to complete your registration online. If you would prefer to pay by check, choose the "other payment options" link and follow the instructions. You will make all checks out to RUF and give them directly to your campus minister.
T-shirt:
T-shirts are available for purchase when you register. They are navy, soft, long sleeve shirts- so comfortable! Here is the back: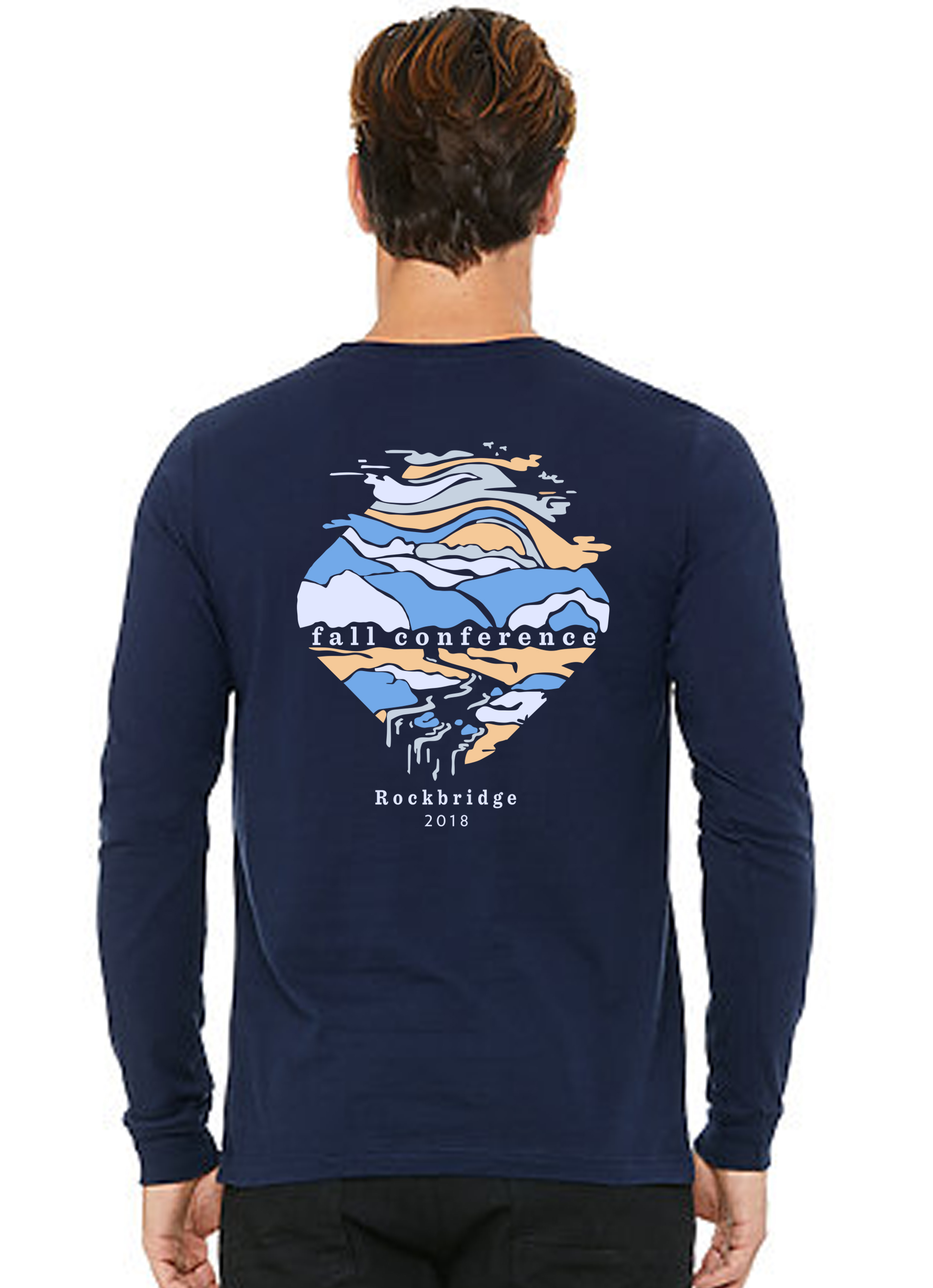 Here is the front frocket design: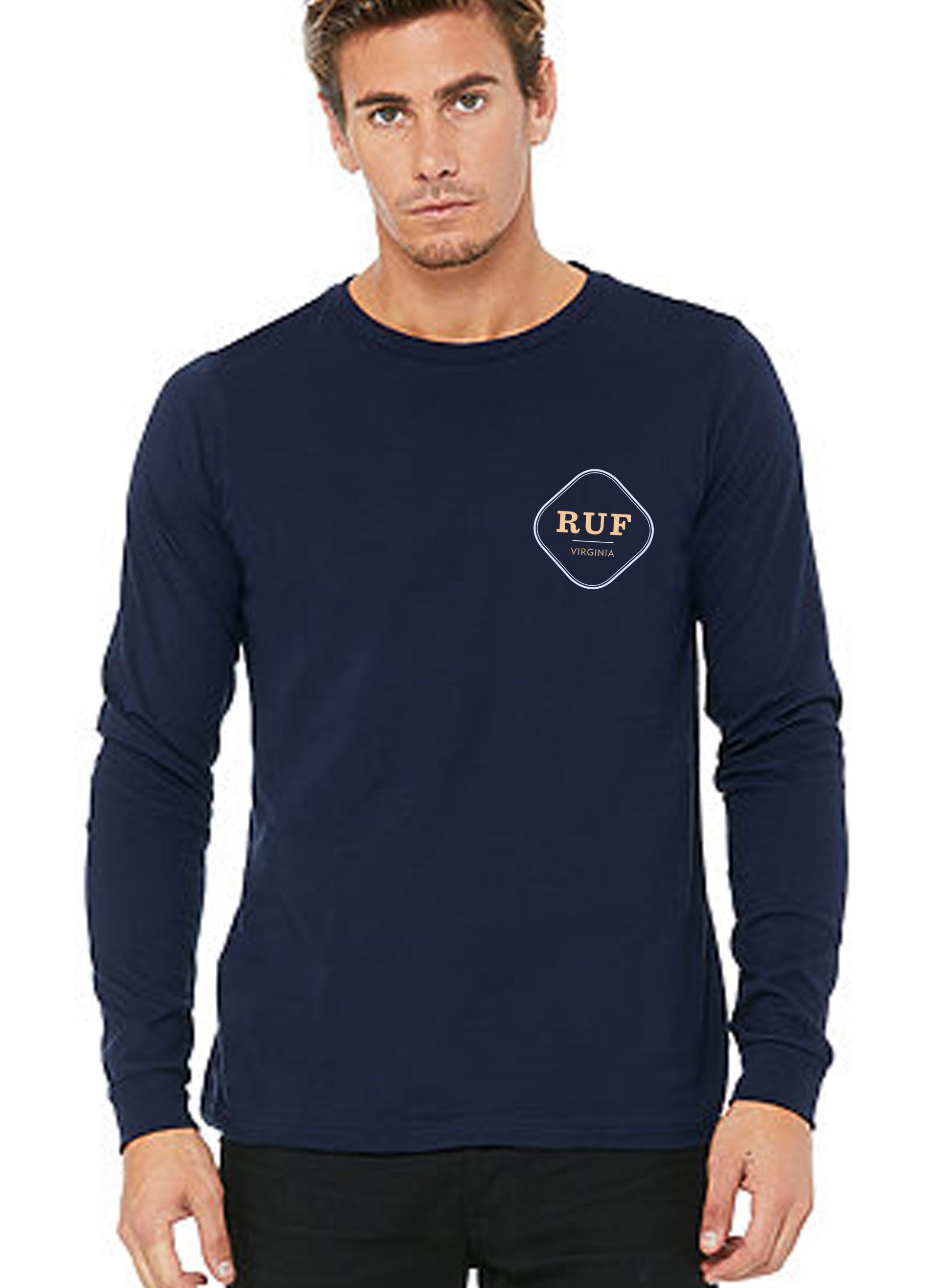 What to bring:
Clothes (bring a raincoat), Bible, notebook, linens or sleeping bag, pillow, bathing suit and towel. You also might want to bring a frisbee, football, or assorted games for free time. Also, bring closed toed shoes if you want to do the ropes course, climbing wall, or swing.
Our Speaker:

James Forsyth is the Senior Pastor of McLean Presbyterian Church, located just outside of Washington, D.C. He grew up in Edinburgh, Scotland, where he graduated from the University of Edinburgh, before moving to the U.S. to study at Reformed Theological Seminary (RTS), Jackson. He is now a Guest Professor of Practical Theology at RTS Washington, D.C.
James is married to his high school sweetheart, Rosie, and is dad to Mia, Caleb, Seamus, and Isla. Formative experiences have included growing up in a strong, yet tender, family, being a college athlete, becoming a father at the age of 19, wrestling through a dark season of anxiety, and being shaped by a handful of key mentors. Throughout, God's grace has been the theme – a theme that now animates his life and ministry.
In his free time, you might find James CrossFitting, supporting Man Utd., laughing too loudly with friends, grilling, playing guitar, or – at his happiest – enjoying his young family.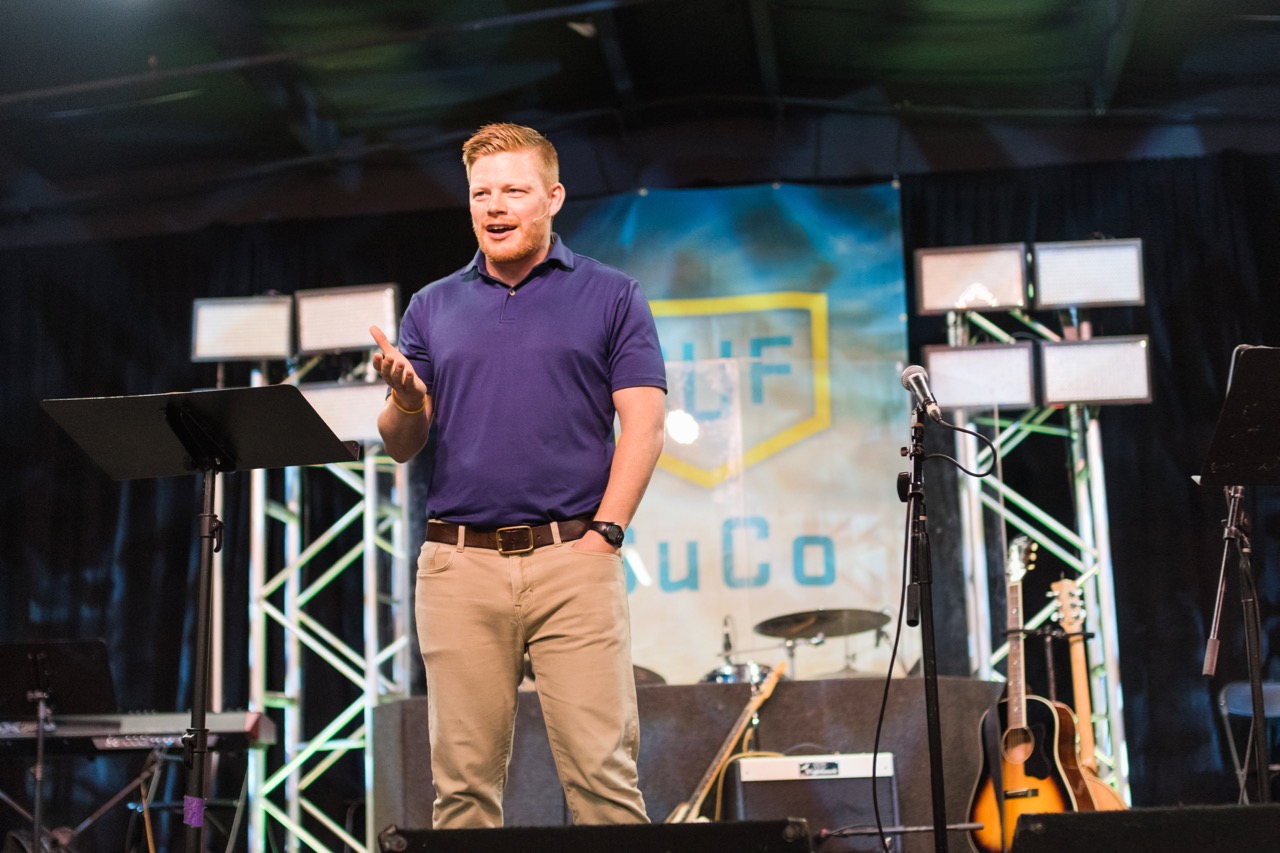 Here's a summary of James' message to us:
Foolproof: Sermons from the Book of Proverbs- In our culture, information abounds, but wisdom can be scarce. Wisdom can almost seem mystical or enigmatic, and yet, the Bible presents an earthy, practical picture with a God who has both perfect wisdom and perfect generosity to give us wisdom, if we just ask. Through these sermons we look at how we can navigate the complexities of life in light of God's grace and generosity toward us.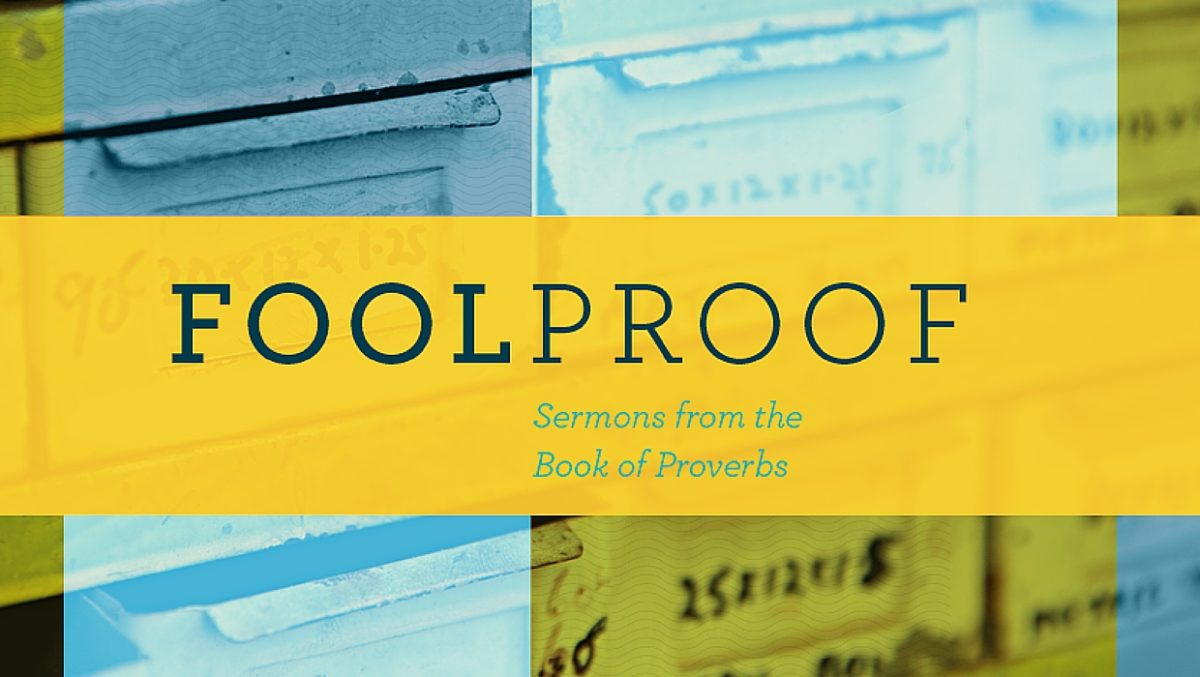 Tentative Schedule:
Friday, Sept. 14
7:30-8:30 PM Registration
9:00-10:15 Large Group
10:15-11:00 Small Groups

Saturday, Sept. 15
8:00-8:45 Breakfast
9:00-10:30 Large Group
10:30-11:30 Small Groups
12:00-12:30 Lunch
12:30-5:30 Free Time!
6:00-6:45 Dinner
7:00-8:30 Large Group
8:30-9:00 Small Groups
9:30-10:30 Trivia Competition
10:30-12:00 Campfire and S'mores &/or Dance Party

Sunday, Sept. 16
8:00-8:45 Breakfast
9:00-10:30 Large Group
10:30-11:30 Clean up and Go Home
Have questions about VA Statewide RUF Fall Conference 2018?
Contact RUF
Where

Rockbridge Alum Springs YL Camp
170 Spring House Rd
Goshen, VA 24439


Organizer
Although RUF is sent to the campus by the Presbyterian Church in America, we welcome students from any and all walks of life. We are here for the "convinced" and the "unconvinced." Students from a wide variety of church and religious backgrounds are involved in RUF on over a hundred campuses in the United States. But what is unique about RUF? Read More!